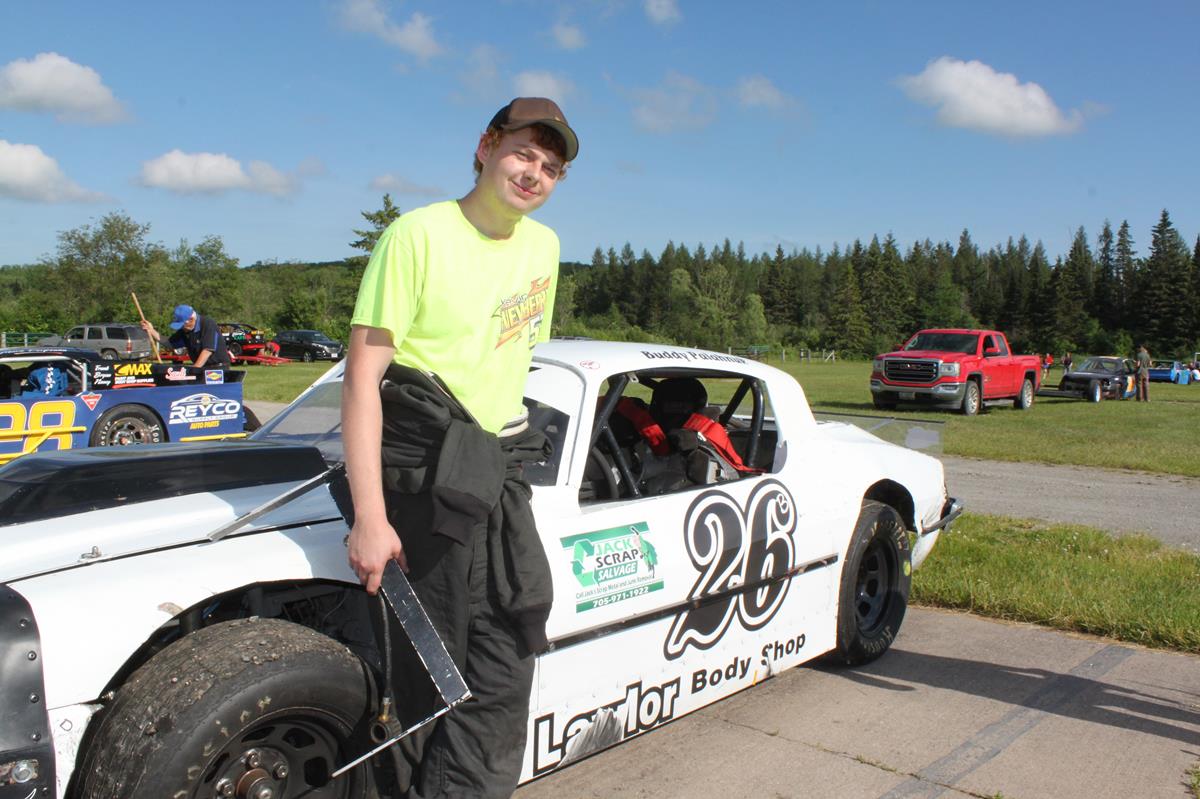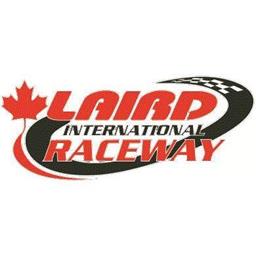 ---
Driver Profile - #26B Factory Stock Buddy Palahnuk
Laird Raceway and Rev It Up Racing put you "in the driver's seat" with the weekly driver's profiles every Monday, so you can get a closer look and get a better understanding of just who these drivers are and what "makes them tick."
When not enjoying time with his nephew at the family farm Goulais, Ontario #26B driver Buddy Palahnuk is preparing for the 2020 race season to have his car ready when the 2020 COVID-19 pandemic will allow him to race this season.
The 22 year old Palahnuk will be looking for his first short track racing championship at Laird when he takes to the track when this COVID-19 pandemic always the drivers to return to racing for 2020.
Name: Buddy Palahnuk
Age: 22
Hometown: Goulais, ON
Division: Factory Stock #: 26B
Why did you decide to jump behind the wheel of a race car and does it do for your personality?
Who is your mentor?
Josh Ware from Barbeau, Michigan I would have to say is my mentor when comes to short track racing. Josh is always fast no matter what division and car is driving when it comes a Modified and/or a late model. His advice has helped me tremendously since I started racing.
What do you do for a living?
Machinist Apprentice at Algoma Steel.
Tell us a little bit about yourself and your family?
When it comes to family and racing, we head to the track as a family. When we arrive at the track, the Palahnuk are full speed ahead to get the 26B Factory Stock performing to the best of our ability.
Where and when did you start racing?
I jumped behind the wheel in 2013 and never looked back with the adrenaline rush of turning left week in and week out at Laird Raceway and tracks south of the border.
Hobbies or interests?
When my dad, John and myself are not working on the 26B for the next race, you can find me outdoors, hunting, fishing, and four wheeling and riding snowmobiles in the winter months.
Your goals for 2020?
Waiting for this COVID-19 pandemic to take it course and just be able to spend time at the track to compete week in and week out on the oval with my family and my competitors.
Pit crew?
Mom (Trudi), dad (John), fiancé Becky, Jonathon, Hiliary, and Nathan
Sponsor?
Lawlor Body Shop, Jack Scrap Salvage
Race dates for 2020?
We will see the #26B racing and looking a championships in 2020 with appearances at Laird Raceway, Kinross Speedpark, Onaway Speedway and possibly Whittemore Speedway for the invitational.
---
Article Credit: Rev It Up Racing
Submitted By: Jay Houslander
Back to News