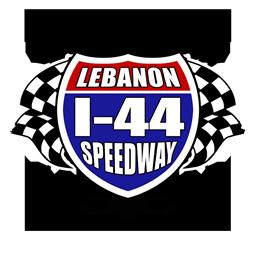 Lebanon I-44 Speedway
Lebanon, MO
Track Information
Family Fun for All Ages
We welcome families of all ages. Kids 12 and under is always FREE, whether you sit in the Grandstand seating or choose to go over to Tier Parking where you can tailgate with your friends.
Saturday March 18 we are having Power Wheel Races for kids 12 and under. Each child must furnish their own power wheel. Races will be held at intermission.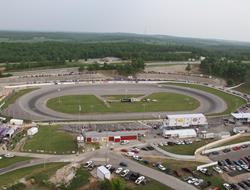 Lebanon I-44 Speedway
Lebanon I-44 Speedway is a 3/8 mile high banked asphalt oval nestled in the Ozark hills, located just off Interstate 44 outside Lebanon Missouri. We offer affordable family fun for all ages on most Saturday nights May thru October. Racing action starts at 7:30, with Pro Late Models, Modified, Big 10 Late Model Series, Street Stock, Chargers and Baby Grands. You have the option of general admission with grandstand seating offering bleachers with backs and an area for blankets and lawn chairs, or if you wish to be closer to the racing action you can park your vehicle in Tier Parking (also known as the Wild Side). Here you can park your vehicle around the outside of the track with different levels of viewing, bring the BBQ grills and enjoy family and friend time while having one of the best views of the racing action. Want to sit indoor with AC/Heat? We also offer VIP suiting for up to 16 people in a private booth.
Built by Bill Willard in 1982 and has operated as both a dirt and asphalt track. It has been an independent track along with being sanctioned by NASCAR and ASA over the years.
Fan Info
Camping information unavailable
Cooler information unavailable
No ATM on site
VISA and MasterCard accepted
Parking information unavailable
Seating information unavailable
WiFi information unavailable
Family Info
Family seating information unavailable
Playground information unavailable
Restroom information unavailable
Pit Info
Pit access information unavailable
Pit concessions available
No electricity in the pits
Fuel available at the track
Check-in information unavailable
Placement information unavailable
Surface information unavailable
Tire information unavailable