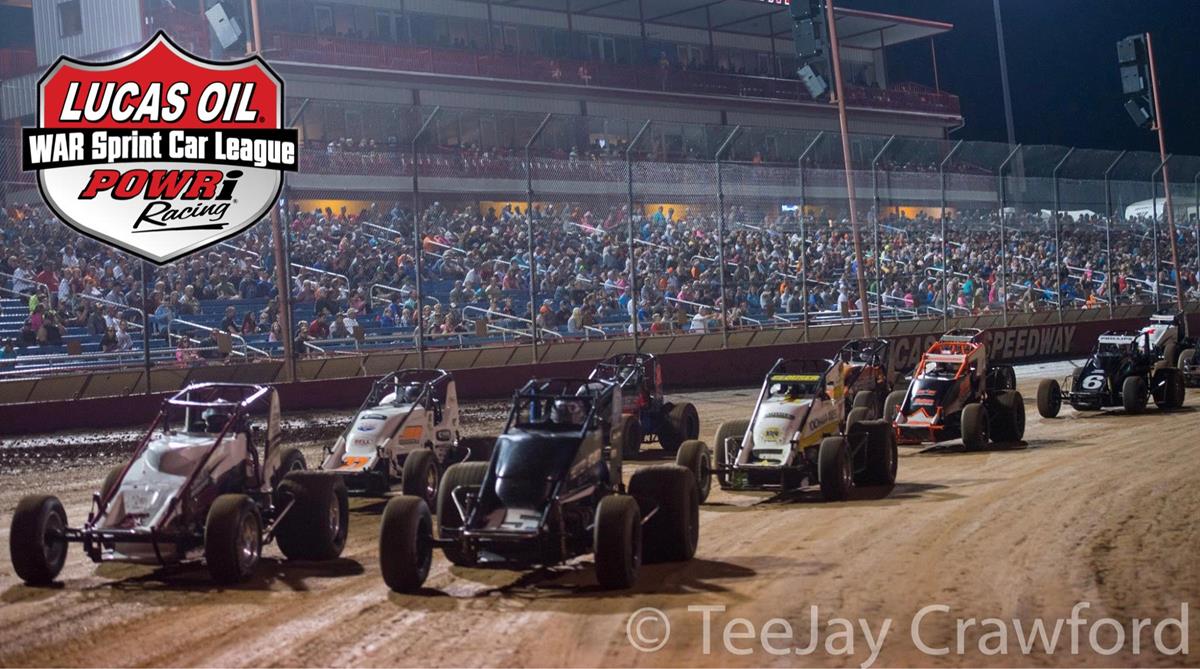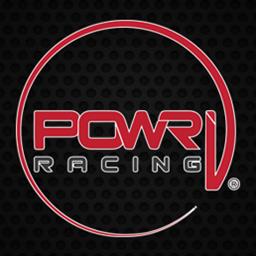 ---
DOUBLE HEADER WEEKEND IN MISSOURI UP NEXT FOR WAR SPRINTS
INDIANAPOLIS, IN (June 18, 2018) - The POWRi Lucas Oil WAR Sprints are making their long-awaited return to Midway Speedway this Friday to kick off a two-day weekend of racing. Friday, June 22 WAR will be in action at Midway Speedway in Lebanon, Missouri followed by Saturday, June 23 at Lake Ozark Speedway in Eldon, Missouri.
WAR has visited Midway Speedway a total of seven times since it's inception in 2012. WAR Winners at Midway include Cody Baker, Bob Thoman, Chad Shields, Chad Goff, Wyatt Burks, and Mitchell Moore has been victorious in Lebanon, Missouri twice. The last WAR event at the semi-banked 1/4 mile dirt track was back in 2014.
This Saturday will be the third trip to Lake Ozark Speedway so far this season for the WAR Sprints. Riley Kreisel and Mario Clouser were victorious at the previous two "LOS" events this year.
Warsaw, Missouri native Riley Kreisel currently leads the POWRi Lucas Oil WAR Sprint League Championship points over 2017 WAR Champion, Korey Weyant and only 50 points separate them. Quinton Benson sits third currently followed by Craig Carroll (4th), Chris Parkinson (5th), Anthony Nicholson (6th), Ty Hulsey (7th), Slater Helt (8th), Katlynn Leer (9th), TJ Artz (10th).
MIDWAY SPEEDWAY EVENT INFO:
Gates Open - 5:00 PM
Hot Laps - 6:30 PM
Racing Starts - 7:30 PM
Track Address:
22301 Highway B
Lebanon, MO 65536
Track Website: http://www.lebanonmidwayspeedway.com/
LAKE OZARK SPEEDWAY EVENT INFO:
Pit Gate - 3:00 PM
Hot Laps - 6:30 PM
Racing - 7:00 PM
Track Address:
50 Twiggy Lane
Eldon, MO 65026
Track Website: http://www.lakeozarkspeedway.net/
For further information, Like/Follow POWRi WAR Sprints on Facebook, Twitter, and Instagram.
www.Facebook.com/WARSprints
www.Twitter.com/WARSprints
www.Instagram.com/WARSprints
Photo Credit: TeeJay Crawford Photography
---
Article Credit: Brooke Rowden
Back to News