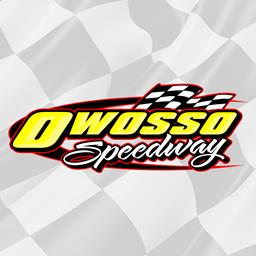 Owosso Speedway
Owosso, MI
Track Information
The track opened in 1939 as a 1/4 mile dirt track. In 1944 and 1945 the track closed and served as a Prisoners of War (POW) Camp during WWII. In 1946, the track reopened with a new 1/2 mile dirt oval surrounding the 1/4 mile dirt track and operated this way until 1953. The track has changed ownership several times and has a rich history. Currently, the track was purchased by Ken and Gerry Williams in 2019.
Driving legends at the track include Benny Parsons, Gordon Johncock, Dick Trickle, Mark Martin, Ryan Newman, Kenny Schrader, Matt Kenseth, the late Joe Shear, Johnny Benson, Jr., Brad Keselowski and Erik Jones.
Drivers and fans are drawn to Owosso Speedway for the constant side by side action, 3-wide racing, and the family friendly environment which provides fun for the entire family.
Fan Info
Camping information unavailable
Small coolers only (no glass)
No ATM on site
All major credit cards accepted
Grass parking
Grandstand seating
Free Wi-Fi in pits and grandstands
Family Info
Open family seating
Free play area
Restroom information unavailable
Pit Info
Fans allowed in pits
No pit concessions
No electricity in the pits
Fuel available at the track
Check-in information unavailable
Pits located outside the track
Partially paved pit surface
Tires available at the track