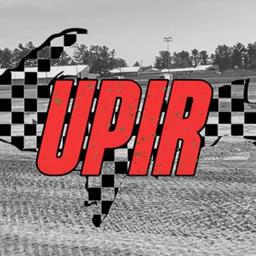 Upper Peninsula International Raceway
Escanaba, MI
Track Information
About UPIR, Escanaba MI.
U.P.I.R. Is short for Upper Peninsula International Raceway. This is separate from all other previous racing forms to take place on the fairgrounds since racing began in Escanaba Michigan in the 60's. The track was crated as a start up by volunteers who used their own money to fund the first materials used to race on in 2010 and raced 3 times. U.P.I.R. is now managed by the Upper Peninsula Racing Association a 501C4 Non Profit. The area the current track sits on was a level sandy field with the 4000+ grandstand seating left over from a form of horse racing. The current track has banking and locally sourced clay to make the track close to a 1/4 Mile. Future plans for the track are to continue to provide a place for racers to call home in Delta Co. and continue to work with the UP State Fair and Chamber of Commerce to grow racing back to the grand events of the 70's that it once was.
Tickets and Rain Out
Grandstands are $7 For all 10 and under FREE Grandstands Open at 4pm Eastern Races at 6pm Eastern on ALL Saturday Races, Sunday Races are 5pm Start For text updates visit www.rainedout.com and sign up!
A show is considered complete once all classes have completed qualifying heat races!

There will be no make up features unless HALF the features have taken a checkered flag!

If a show does not make half way tickets will be good for a rain check, you MUST save your wrist band!

If NO features are run but a show makes half way, drivers will receive equal points and equal pay, any features run will receive points and pay according to their results IF they have taken the checkers. Other non completed classes that will not be made up will receive equal points and equal pay.

If your feature is being made up according to the guidelines, you will receive points and pay when those races are completed! If you miss a make up race you will receive last place points and pay.

SEASON TICKETS HAVE NO RAIN CHECKS, The Fair race is not run by UPIRA, therefore we do not offer rain checks for fair passes.
Fan Info
Tents and campers (with hookups)
No coolers allowed
ATM on site
No credit card accepted
Paved parking
Grandstand seating
No Wi-Fi available
Family Info
Open family seating
No play area
Restroom information unavailable
Pit Info
Pit access information unavailable
Pit concessions available
Pit electricity available for purchase
No fuel available at the track
MRP Card not accepted at the backgate
Pits located outside the track
Dirt pit surface
No tires available at the track