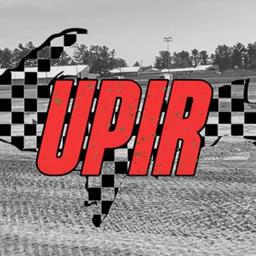 6/2/2021
Upper Peninsula International Raceway
---
FINAL PRACTICE BEFORE THE UPIR SEASON OPENER
UPDATED PRACTICE SCHEDULE & ADDITIONAL CLASSES
You spoke and we listened... there will now be an OPEN hour at practice for ANY driver in ANY UPIR class to run. You are still REQUIRED to pre register to be allowed to practice.
This practice will run
Vintage Modifieds (5:00-5:30)
600's (5:30-6:00)
Street Stocks (6:00-6:30)
Sport Modified (6:30-7:00)
OPEN PRACTICE (7:00-8:00)
$15 for EVERYONE who enters the pits.
You must pass safety tech prior to practicing. Pit gates will open at 4:00pm
Pre registration is MANDATORY for ALL cars. You will NOT be able to practice without pre registering. If you need assistance please reach out to the UPIR Facebook page.
---
Submitted By: UPIR TRACK ACCT
Back to News