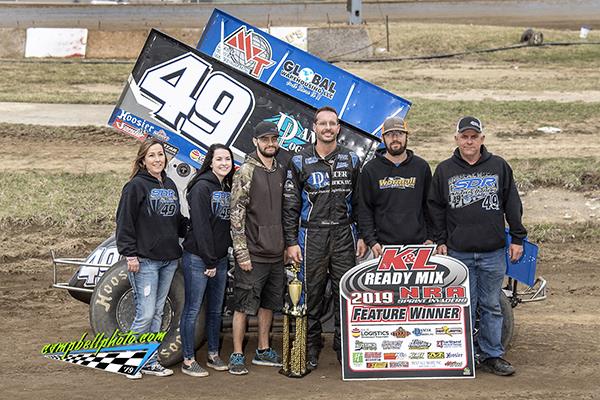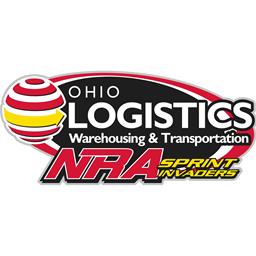 4/7/2019
NRA Sprint Invaders
---
Dancer Earns NRA Victory at "The Field" – April 7, 2019
It took three attempts to get the NRA 25-lap feature going as Luke Daugherty spun on the initial start in front of the entire field with no one making contact and Todd Heuerman getting upside down on the second try. When the green flew for the third time pole-sitter Max Stambaugh grabbed the lead over Randy Hannagan, Dancer and Chase Dunham. Stambaugh raced into lapped traffic by lap six while Dancer used the extreme high line to take second with Hannagan, Jared Horstman and Dunham in pursuit.
By lap 10 it was a three car battle for the lead as Stambaugh, Dancer and Hannagan sliced through lapped traffic. Dancer powered round Stambaugh for the lead on lap 14 with Hannagan moving into second a lap later. With eight laps to go RJ Jacobs spun to give the leaders a chance to catch their breathes. On the restart Hannagan took a peak under Dancer several times but was unable to complete the pass. The final caution flew with four laps to go for a Dunham spin.
On the restart Hannagan made one last shot at the lead but Dancer was able to maintain his momentum on the high side and drove to the win over Hannagan Dylan Westbrook, Stambaugh and Ricky Peterson.
---
Article Credit: Brian Liskai
Back to News