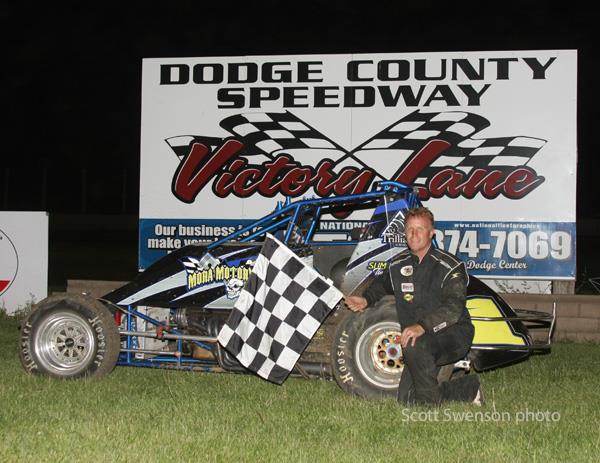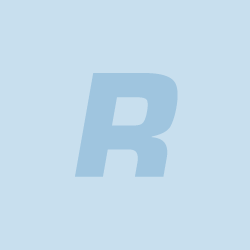 5/27/2012
---
Racedoc Jeff Pellersels Gets First Win
Congrats to "Racedoc" Jeff Pellersels on his first career feature win on Sunday night May 27 at the Dodge County Speedway in the UMSS Traditional Sprint Car Series 15 lap main event! For Jeff, it was indeed his very first feature win in any division of racing making it a very special and memorable evening for the Woodbury, MN driver during the Memorial holiday weekend.
Commenting after the race Jeff stated, "I was waiting to hear or see another car while out front, because I figured I did not have much of a lead. By the time the checkers waved, nobody had passed me so I was pretty excited to get my first feature win ever." Congratulating Jeff following the race, second place driver Rob Caho Jr. shook his hand and said "I didn't have anything for you Doc, you had us covered." From his outside front row starting position, Pellersels steadily increased his lead as the laps rolled by and was never seriously challenged after racing past pole sitter Jack Clark while exiting turn two on the opening lap. Many congrats, hand shakes, and pats on the back followed his popular first-ever feature victory. A lap after taking the checkers, Pellersels spun a perfect 360 donut on the frontstretch before heading to Victory Lane in celebration of his win.
Pellersels raced ahead of Rob Caho Jr, Johnny Parsons III, Kevin Bradwell, Ryan Olson, Jack Clark, Kevin Nickel and Mike Huesmann in the feature which ran nonstop green to checkers. Parsons topped Caho, Pellersels, Clark, Olson, Nickel, Huesmann, and Bradwell in the 8 lap heat race, as the TSCS sprints were part of the USMTS program due to a rainout the previous Sunday night. The TSCS sprints return to their every other Sunday night routine at the Dodge County Speedway on June 3rd and 17th. Interest continues in this exciting and affordable racing division. The class races for a purse at Dodge County Speedway somewhere in the neighborhood of the midwest mods or b-mods, as Pellersels took home a $300 first place check.
Victory Lane photo courtesy of Scott Swenson.
---
Article Credit: Greg Parent, UMSS Media Director
Back to News