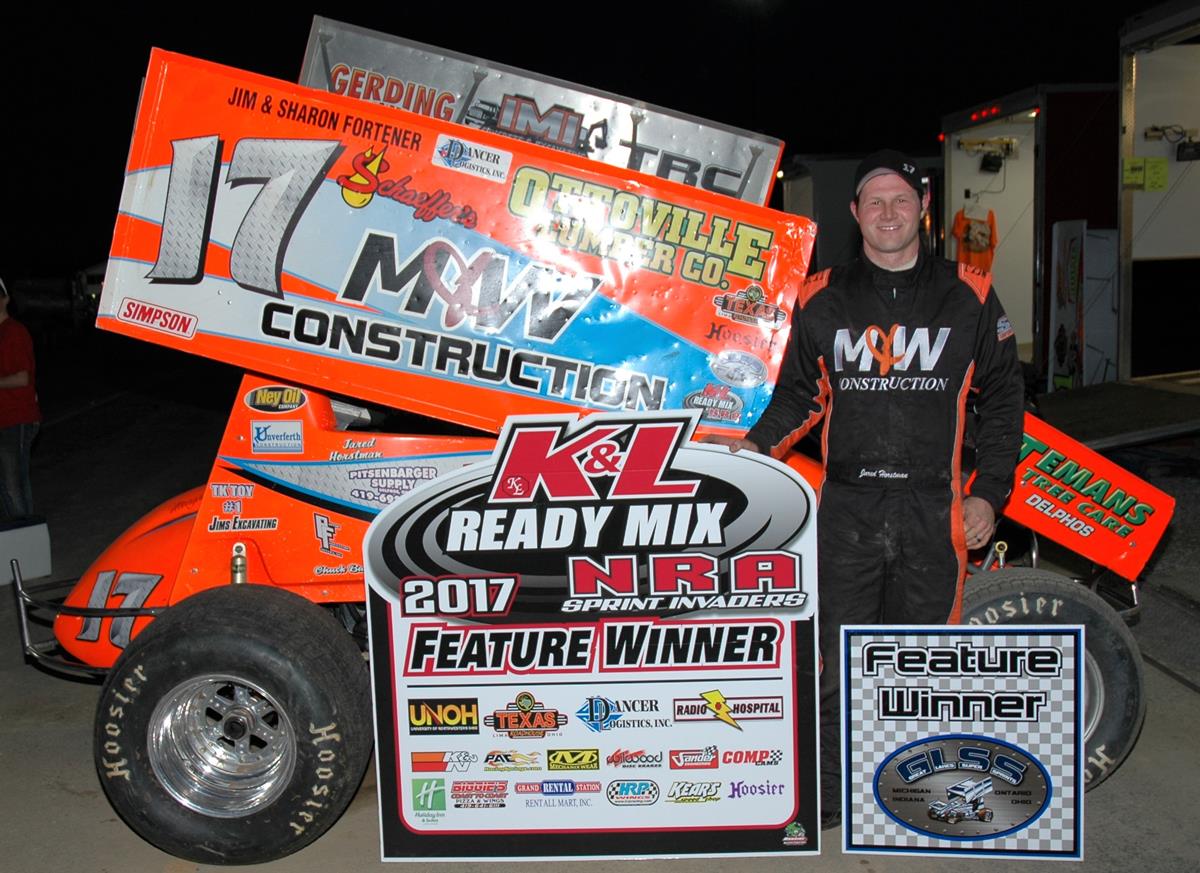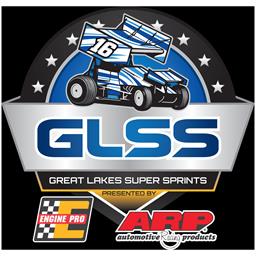 5/26/2017
GLSS-Great Lakes Super Sprints
---
Horstman Bags 4th Straight Feature Win!
Lima, OH - Memorial Weekend will no doubt be a memorable one for Jared Horstman. Qualifying 7th quick, but winning his heat race, put him in the front row for the feature. Horstman was challenged early by Phil Gressman, but then Gressman relinquished his spot to a hard charging J.R. Stewart, who started 9th. Dustin Daggett clawed his way into 4th, challenging Gressman for 3rd. As Daggetts car loosened up late, Chase Ridenour worked his way up from 8th and over took Daggett. Ridenour, who was not falling off as much, over took Gressman and was able to hang on for 3rd.
As the clouds cleared and the sun came out, the field of 23 cars put heat in their engines and then lined up for group qualifying. With a few challenges during qualifying and unable to get live scores on Race Monitor, we were able to get the qualifyinig wrapped up with Kyle Sauder sitting on top as fast qualifier and a time of 11.349 seconds. Randy Hannigan, Shawn Dancer, Devin Dobie and Ronnie Blair rounded out the top 5 with only .141 seconds seperating the 5 of them.
Heat 1 was a battle between Gressman, Dobie, Sauder and Daggett for the whole race with Gressman and Dobie holding off the rest of the group for the top two positions. Daggett, Sauder and Brandon Ferguson finished out the top 5.
Heat 2 rolled out with Todd Heuerman and Ridenour on the front row. Heuerman would not be denied and held off a charging Hannigan to win the Heat. Hannigan, Ridenour, Blair and Jeff Swindell rounded out the top 5.
Heat 3 didn't get a good start. Going into turn 1 on the start, pole sitter Cody Bova was squeezed to the top of the track and ended up backing into the wall at the top of 2. Bova worked his way up to 5th from the back of the heat, but was unable to make the feature with a bent and broken frame. After the restart Horstman and Dancer quickly drove to the front finishing 1 and 2, with Stewart, Tim Allison and Bova rounding out the top 5.
With rain threatening, the sprints rolled out after the modified B-Main. With a couple of cautions thrown, the feature moved right along with a lot of activity in the top ten. Kevin Roberts, Jr, fought engine problems all night and started 21st in the feature. Roberts worked his way through the back of the field and was our hard charger of the night finishing 11th. For full race results go to www.greatlakessupersprints.com.
Saturday, May 27th we travel to Waynesfield Raceway Park for night 2 of our Memorial Weekend. It will be an all open wheel classic race night with non-wing, UMP Modifieds and ASMA mini sprints sharing the track with us. Pits open at 4:00 pm and racing starts at 7:00 pm.
GLSS is a member of the National Championship Racing Association (NCRA) located in Wichita, KS. This weekends races are co-sanctioned with NRA Sprint Invaders located in Lima, OH.
For more information about the series or questions, feel free to email your comments to barry@glss.rocks .
---
Article Credit: Barry M. Marlow
Submitted By: Barry Marlow
Article Media
Back to News