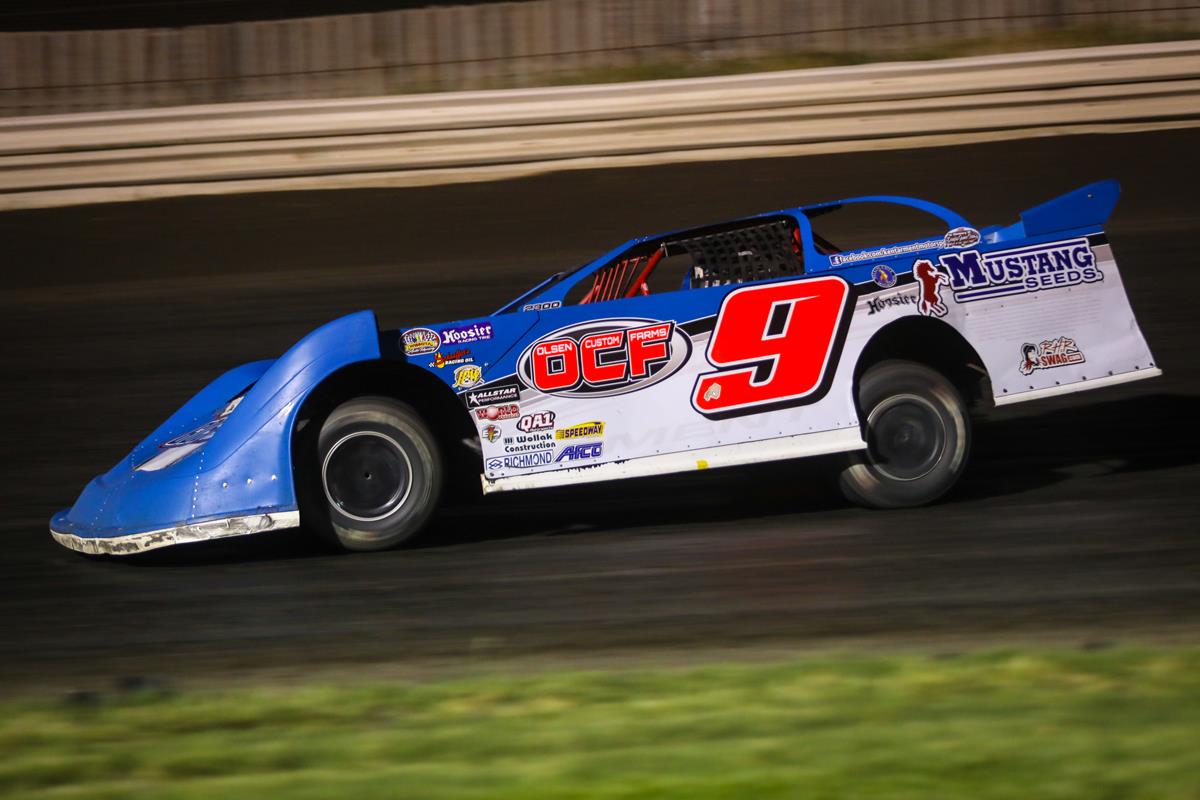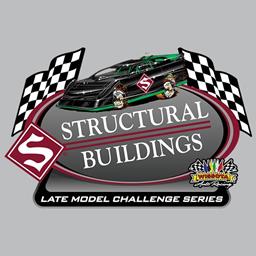 6/24/2018
Wissota Late Model Challenge Series
---
ABC Up Next After Arment Claims Brown County Feature Win
31 WISSOTA Late Models checked into Brown County Speedway for the 9th race of the Wollak Construction WISSOTA Late Model Challenge Series presented by QA1. Marshall Fegers was the winner of the Joe Provo Racewear Heat Race #1, Kent Arment picked up the win in the Dirt Track Supply Heat #2, Thomas Weisgram won the Richmond Gear Heat #3, and Chad Becker was the winner of the Hoosier Tire Heat #4. At the conclusion of the heats it was determined that Chad Becker was the QA1 Highest Passing Points Award winner.
During the MyRacePass Redraw, Kent Arment drew the pole and Buddy Hanestad drew #2 to fill the front row for the 40 lap main event. Arment, who had a dominant run would be the Out-Pace Racing Products Halfway Leader and go on to pick up the win and the $2,000 paycheck.
The Speedwerx Hard Charger for the event was Pat Doar as he passed 11 cars moving from the 18th spot up to 7th in the feature.
Unfortunately the event scheduled for Miller Central Speedway on Saturday June 23rd was cancelled due to wet track conditions.
The Wollak Construction WISSOTA Late Model Challenge Series will be back next weekend as it takes aim at ABC Raceway in Ashland, WI. The event being held on Friday June 29th will be the beginning of several trips for the series to the Wisconsin area and marks the beginning of the second half of the 20 race 2018 schedule. ABC Raceway has offered to pick up the entry fee cost of the Late Model division for the event which will pay $2,000 to win and $250 to start the main. We would like to thank the track for the generosity given to the area drivers and we hope that everyone will take advantage of this special offer. With the severe weather that the area has had in the past few weeks, the roads ARE open again with only one very minor detour that spans less than a mile. There should be no problems getting to the facility this week.
Pat Doar continues to lead the series points with John Kaanta right behind. Marshall Fegers is in 3rd place with Ricky Weiss in 4th, and Steve Laursen in 5th. The rest of the series points are as follows.
Pat Doar 795
John Kaanta 764
Marshall Fegers 741
Ricky Weiss 672
Steve Laursen 670
Rick Hanestad 624
Don Shaw 606
Lance Matthees 604
Jeff Wildung 593
Blake Swenson 571
Cole Schill 549
Buddy Hanestad 546
Jake Redetzke 544
Scott Ward 464
Darrell Nelson 452
Ryan Mikkelson 429
Kent Arment 423
Jeffrey Massingill 417
Shane Edginton 357
Curt Gelling 330
---
Submitted By: Callie Sullivan
Back to News