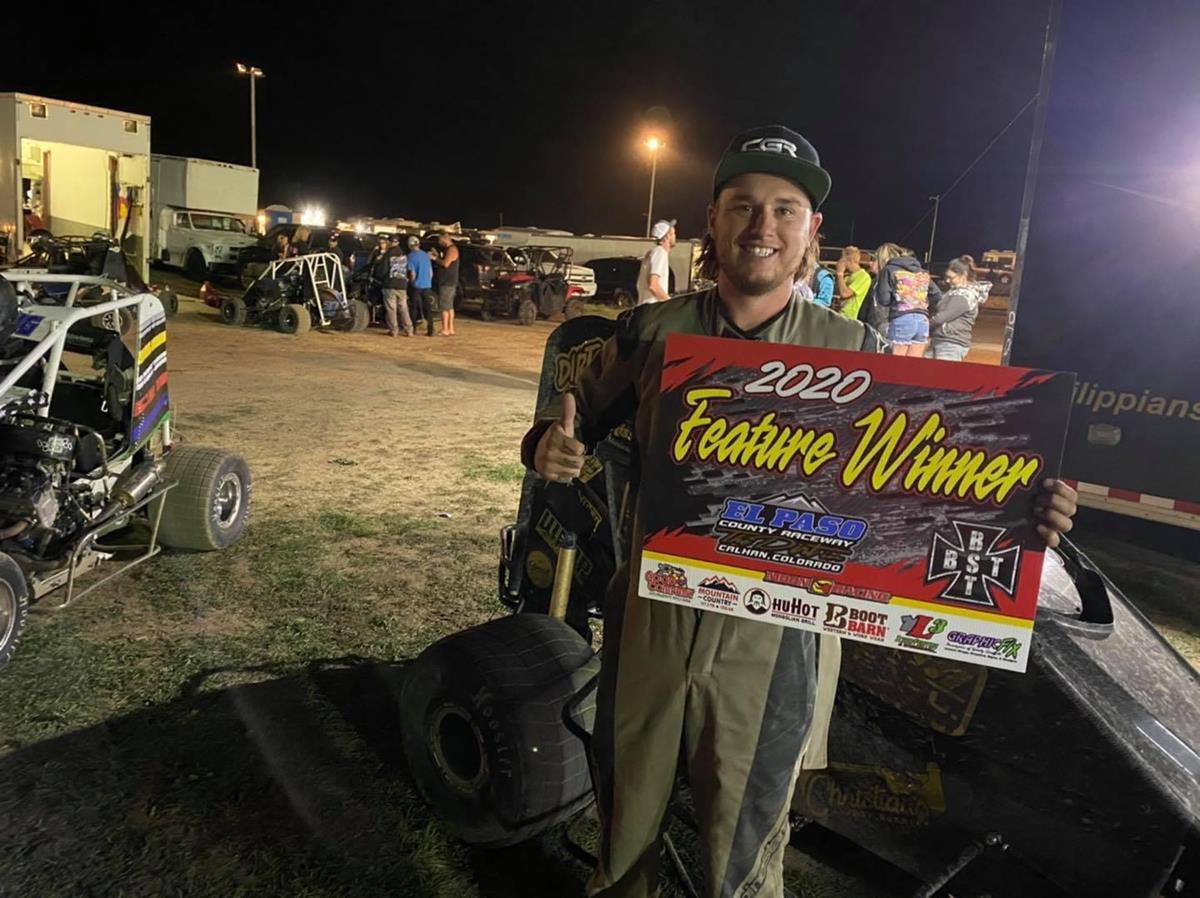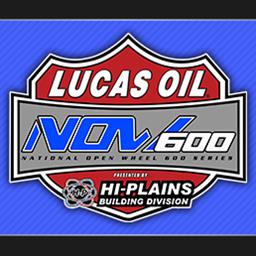 9/28/2020
NOW600 National Micros
---
Christian Galicia On Top With NOW600 Mile High At El Paso County
Bryan Hulbert – CALHAN, Colo. (September 26, 2020) Earning his first win of the season with the NOW600 Mile High Region in the tour's 2020 finale, Christian Galicia got the job done at El Paso County Raceway on Saturday night.
Winning from third, the Falcon, Colo. driver made it to the checkered flag 0.875-seconds ahead of fifth starting Tim Snelling. Taking the final step on the podium was Jared McIntyre with Chase Spicola and Mike Snelling making up the top five.
Ed Libonati, Junior Thompson, Hunter Finney, John Farr, and Denny Nissen completed the top ten.
The 2021 slate is in the works and will be posted when available. For more information and results from every race, log onto http://www.now600series.com.
Race Results:
NOW600 Mile High Region
El Paso County Raceway (Calhan, Colo.)
Saturday, September 26, 2020
A Feature: 1. 17-Christian Galicia[3]; 2. 38-Tim Snelling[5]; 3. 22-Jared McIntyre[7]; 4. 12C-Chase Spicola[8]; 5. 49-Mike Snelling[2]; 6. 98-Ed Libonati[11]; 7. 75-Junior Thompson[9]; 8. 28H-Hunter Finney[10]; 9. 37-John Farr[13]; 10. 7D-Denny Nissen[15]; 11. (DNF) 28-Austin Ullstrom[6]; 12. (DNF) 84-Sean Cleavland[12]; 13. (DNF) 47-Cory Kelley[4]; 14. (DNF) 33-Evan Harvey[14]; 15. (DNF) 24-Tristan Ullstrom[1]; 16. (DNS) 69-AJ Holmes
B Feature 1: 1. 51-Ashton Farr[1]; 2. 70F-Chase Farr[2]
Heat 1: 1. 47-Cory Kelley[6]; 2. 24-Tristan Ullstrom[2]; 3. 12C-Chase Spicola[1]; 4. 49-Mike Snelling[7]; 5. 28H-Hunter Finney[4]; 6. 84-Sean Cleavland[3]; 7. (DNF) 33-Evan Harvey[5]; 8. (DNF) 7D-Denny Nissen[8]
Heat 2: 1. 17-Christian Galicia[4]; 2. 38-Tim Snelling[1]; 3. 28-Austin Ullstrom[2]; 4. 22-Jared McIntyre[5]; 5. 98-Ed Libonati[3]; 6. 75-Junior Thompson[8]; 7. 37-John Farr[7]; 8. (DNF) 69-AJ Holmes[6]
Heat 3: 1. 70F-Chase Farr[1]; 2. 51-Ashton Farr[2]
---
Submitted By: Bryan Hulbert
Back to News