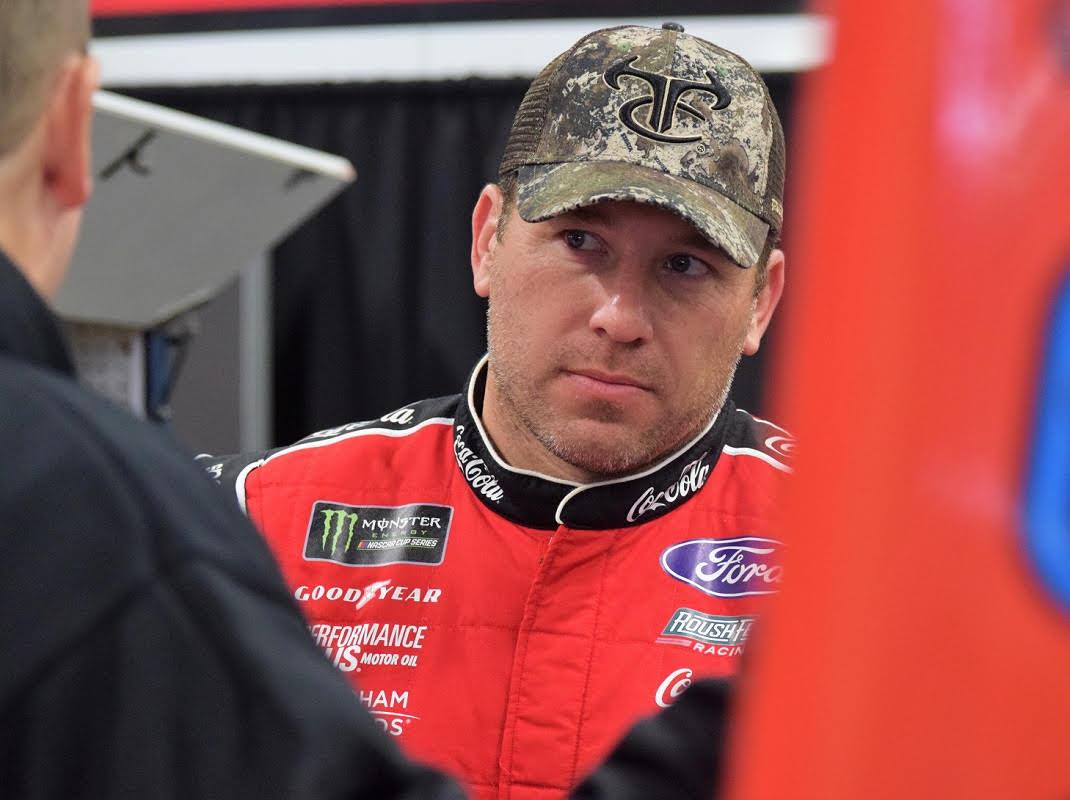 ---
Newman Embarking On Maiden Chili Bowl Voyage
Jacob Seelman photo
TULSA, Okla. – Ryan Newman's return to dirt midget racing at the Gateway Dirt Nationals last month didn't go as planned, but he's hoping to exorcise those bad memories with a strong run during the Lucas Oil Chili Bowl Nationals.
Newman will take the track during Wednesday's Hard Rock Casino Qualifying Night program, wheeling the No. 6n Aggressive Hydraulics/Coca-Cola Spike-Stanton SR11x for Clauson-Marshall Racing.
The NASCAR Cup Series star and former USAC Silver Crown Series champion hadn't driven a midget on dirt since 2000 prior to the Gateway event, and this week marks his debut appearance at the Chili Bowl.
However, he's with a strong team in Clauson-Marshall Racing, and Newman believes that strength will allow him to have a chance at excelling as he goes through the program at Tulsa Expo Raceway.
"I'm excited," Newman said prior to Wednesday's on-track action. "I want to come out and have fun and race, because Tim Clauson and Richard Marshall have given me a great opportunity. Aggressive Hydraulics is on the car, Coca Cola – one of our Cup sponsors – as well as Brake-Safe, a new sponsor for the week. But I just look forward to having fun Wednesday night. This is a cool thing to be a part of."
Newman noted that the spark that lit his fire to want to return to midget racing actually came last summer, when he watched as a spectator during the Stoops Pursuit at The Dirt Track at IMS.
"I was there last year as a spectator and it kind of motivated me to come do this," said Newman of the prelude to the BC39. "It was an awesome race last year that Larson and Pickens and those guys ran and I wanted to be a part of the atmosphere if it made sense."
That race, combined with some changes physically, turned the corner in his decision and led to a Gateway-Chili Bowl package being put together with the reigning USAC National Midget Series titlists.
"I've lost 20 pounds, too, so that's a big part of coming back midget racing also. I do believe that the weight is a performance advantage, and that weight can be a performance advantage when the track gets slicked off. To me, what I've been told with a lot of people here, is that of all places the Chili Bowl has its rewards or potential rewards for a slick track that's small and tight and needs weight transfer.
"All in all, it's a lot of things that led to this, and now we're here to see what we can do with it."
While Newman struggled mightily at Gateway, his practice round on Monday in Tulsa seemed much smoother as he got more acclimated with the race car.
"The gateway race, that was the icebreaker, so to speak … as far as knocking the rust off," Newman noted. "Practice here was mostly just kind of getting used to this track. Other than TV, I'd never watched anything at this place. So just getting a chance to gauge speed and grip and how the track is really narrow when it's tacky was key.
"Getting an idea on what to expect was what it was all about, and now using that knowledge is the next step."
One of the things that Newman is relishing the most, even as he's learning more about the modern midgets and how to drive them at their peak, is the opportunity to work and interact with team co-owners Tim Clauson and Richard Marshall, who added Newman to the "dream team" in December.
"This deal is a team effort, just like in the Cup garage. You've got Tim Clauson, Richard Marshall, Rizzy (Tyler Ransbottom) being the crew chief and then obviously the (other) drivers, who all have a level of understanding of what the cars are doing," explained Newman. "But we also have to deal with the track changing all the time. So just for me, learning about the track, learning about what they're talking about and their language – because it's totally different than talking about downforce and percent front and drag and things like that. In these cars, it's more about turning and keeping the car free, but getting forward drive so that you can go down the straightaway.
"It's been a process so far, but I'm enjoying the challenge and excited to get to work Wednesday night."
He may be a rookie, but Newman believes that if he adapts well to the team and the car, he'll have a shot to make some waves throughout the remainder of the week.
What that means on paper, he's not sure, but Newman hopes it equals a shot at the Saturday A-main.
"I feel like if I can be as good as the race car is here, I'll have a good shot of doing well," Newman noted. "That's what it's really kind of all about, is getting me caught up to speed and making sure that I'm adjusting to the car and not that they're adjusting to me. If we can click and keep getting comfortable, I think we'll be alright. I really do."
---
Article Credit: www.SpeedSport.com
Submitted By: Josh Holt
Back to News