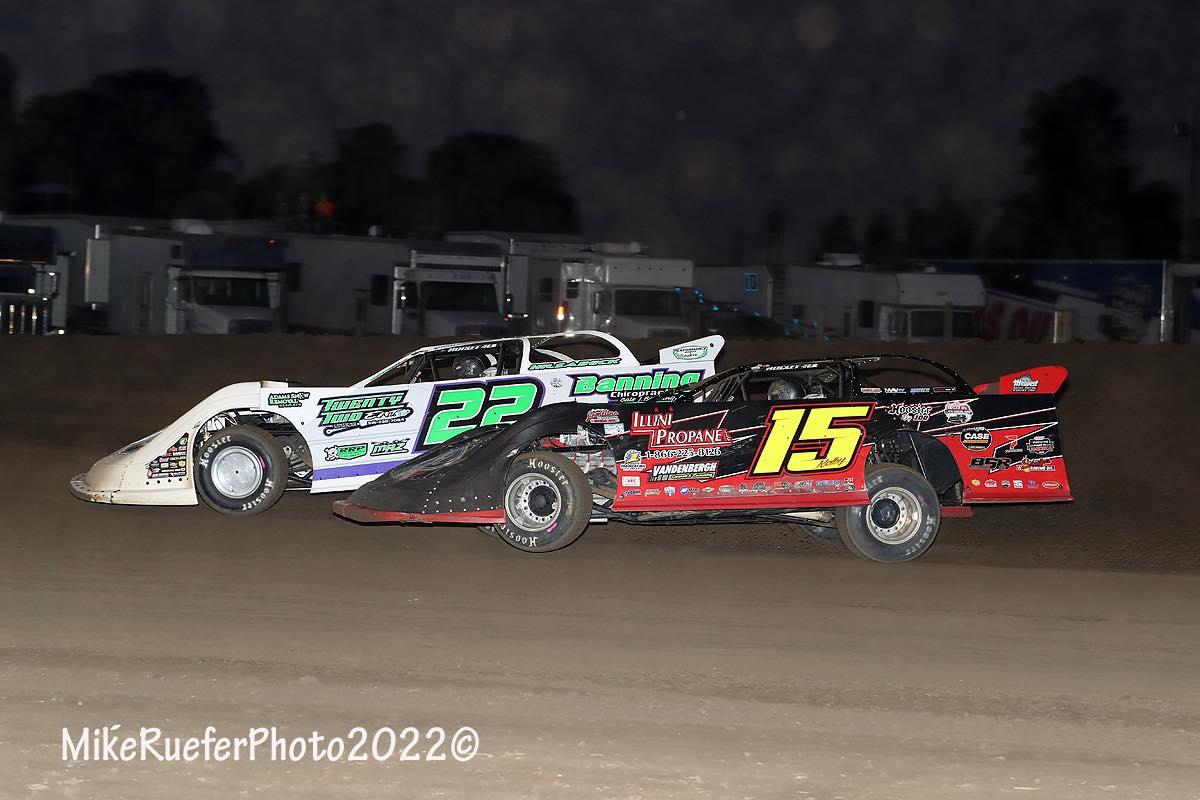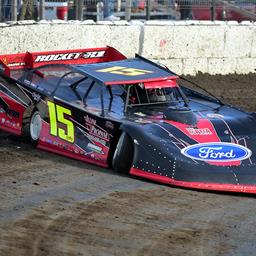 8/13/2022
Kolby Vandenbergh
---
Vandenbergh nabs three Top-10 finishes with Lucas Oil MLRA
Kolby Vandenbergh followed the Lucas Oil Midwest LateModel Racing Association (MLRA) to C.J. Speedway (Columbus Junction, Iowa) on Thursday to kick off a tripleheader weekend. (Mike Ruefer photos)
Earning the seventh-starting position for the A-Main via a fourth-place finish in his heat, Vandenbergh faded one spot in the 35-lap affair to finish eighth.
On Friday evening at Davenport Speedway (Davenport, Iowa), Kolby followed up the seventh-fastest time in his group with a third-place finish in his heat. With $5,000 on the line, Vandenbergh jumped up two spots in the 30-lapper to register a fifth-place finish. He trailed Spencer Diercks, Chad Simpson, Chris Simpson, and Frank Heckenast Jr. to the checkers.
The following night at Maquoketa Speedway (Maquoketa, Iowa), Vandenbergh's second-place finish in his heat placed him fourth on the starting grid for the $5,000-to-win finale. Losing two spots in the 30-lap affair, Kolby notched a sixth-place finish.
Kolby climbed to second in the latest Lucas Oil MLRA point standings.
Article Media
Back to News