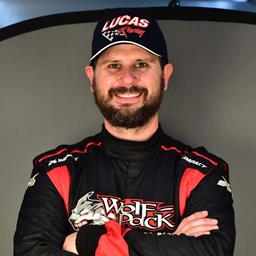 ---
Runner-Up Finish for Putnam at Buckshot
Josh Putnam returned to action on Saturday night with a trip to the brand-new Buckshot Speedway (Clanton, Ala.).
After finishing fourth at the 1/4-mile oval earlier this year, Putnam was looking for a better finish in the XR Southern All Star (SAS) Super Late Model event.
With 27 XR SAS Super Late Models entered, Josh earned the second-starting spot for the night's feature. He pursued pole sitter, Joseph Joiner throughout the main event before ultimately crossing the finish line in second.
Jordy Nipper, Billy Franklin, and Dalton Cook rounded out the Top-5 finishers.
Full results from the event are available at www.SASdirt.com.
Back to News