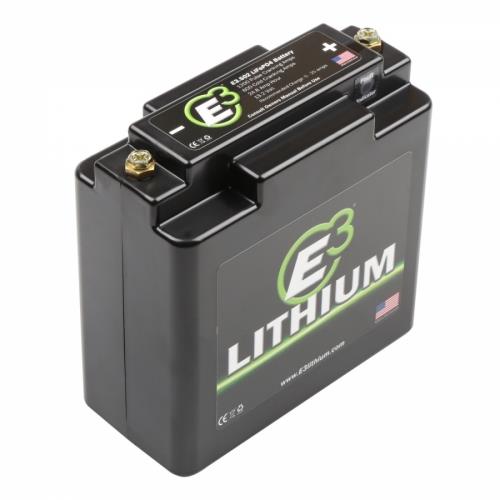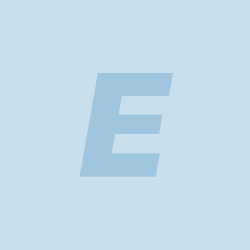 11/14/2022
---
E3 Motorsports Lithium Racing Batteries
Among the many exciting products we saw recently at the SEMA show were E3's motorsports lithium racing batteries. Packed with rows of lithium cells grouped in individual banks, the use of lithium iron phosphate allows the battery to be lighter in weight than its lead-acid equivalent. The battery is so impressive it even earned E3 NASCAR Competition Partner status.
Power to weight ratios have always been golden at all types of tracks from coast to coast. A 12-volt lead-acid battery that is a 40 Ah and puts out 800 cranking amps would need 40 pounds of lead. By comparison, a lithium racing battery would need just 10 pounds of lithium. With E3 Lithium lightweight batteries on-board, chassis engineers can move the lead where it will be the most beneficial for a particular track layout. Although top NASCAR and NHRA teams have been using lithium racing batteries in their equipment for several years, E3 Lithium batteries are making lithium iron phosphate batteries affordable for all levels of motorsports enthusiasts.
Any racer can relate to flipping the switch and not having enough power to crank the engine. Lithium technology allows more energy to be stored in a smaller space. Available in different configurations to meet your needs for motorsports lithium racing batteries, E3 Lithium has set the bar high by delivering the following features:
Lighter Weight – Depending upon your application, E3 motorsports lithium racing batteries can cut up to 80% of the weight when compared to a traditional lead acid battery. Moreover, by cutting overall battery weight, E3 has created a battery with a higher power to weight ratio. This results in a better overall performance for your racing applications.
Extended Applications – E3 motorsports lithium racing batteries are highly versatile and can power both traditional 12-volt automotive systems and those that utilize regenerative braking or start-stop systems.
Unmatched Versatility – Competing on pavement or off road, driving in a straight line or around corners, or racing on two wheels or four, E3 motorsports lithium racing batteries deliver maximum power in a lighter weight, longer life, and better performing battery that will not bust your budget.
Exceptional Reliability – Racing demands a higher level of product durability. E3's smart on-board battery management system (BMS) reports real time data and diagnostics to protect your battery and prevent premature failures. Integrated BMS provides cell balancing and built-in state of charge and overall battery health measurements.
Dynamic Charge Acceptance – E3 Lithium offers an extremely robust 13.2 nominal voltage platform that can accept high rates of charge while capturing and storing several times more energy. These advantages are sustained over product life and does not suffer the severe performance degradation experienced with lead-acid technology.
Cold Temperature Performance – Breakthrough lithium-ion chemistry delivers a wider temperature operating range for exceptional cold crank performance that outperforms lead acid batteries, thus contributing to overall system reliability.
While some lithium battery producers claim extended life of 3 times over a lead acid battery, E3 is the only manufacturer offering a 10 Year Limited Warranty. Advanced calculations prevent over charging, excessive discharging, short circuits, and excessive cranking.
Realistically, shedding unnecessary pounds from a racing vehicle is the same as adding more horsepower. There is no cheaper way to drop 30 pounds from your machine than the price of replacing a 40-pound lead acid battery with a 10-pound lithium iron phosphate battery. In addition to saving on weight and space, old-school lead acid batteries are being replaced by lithium technology to improve charge and discharge performance as well as to reduce the amounts of certain pollutants being recycled to the environment. Since safety is always a major concern for motorsports, E3 LiFePO4 lithium racing batteries use the safest lithium technology available. Racing has always been in E3's DNA and E3 products are "Born to Burn". E3 Lithium are high performance, maintenance free, offer high discharge rates, and have a lifespan that will last all season. E3's motorsports lithium racing batteries offer the same degree of environmental awareness that led to the development of their eco-friendly spark plugs and ignition products.
For more information or to score your new lithium racing battery, visit the E3 website here.
---
Article Credit: Jim Sweener
Back to News