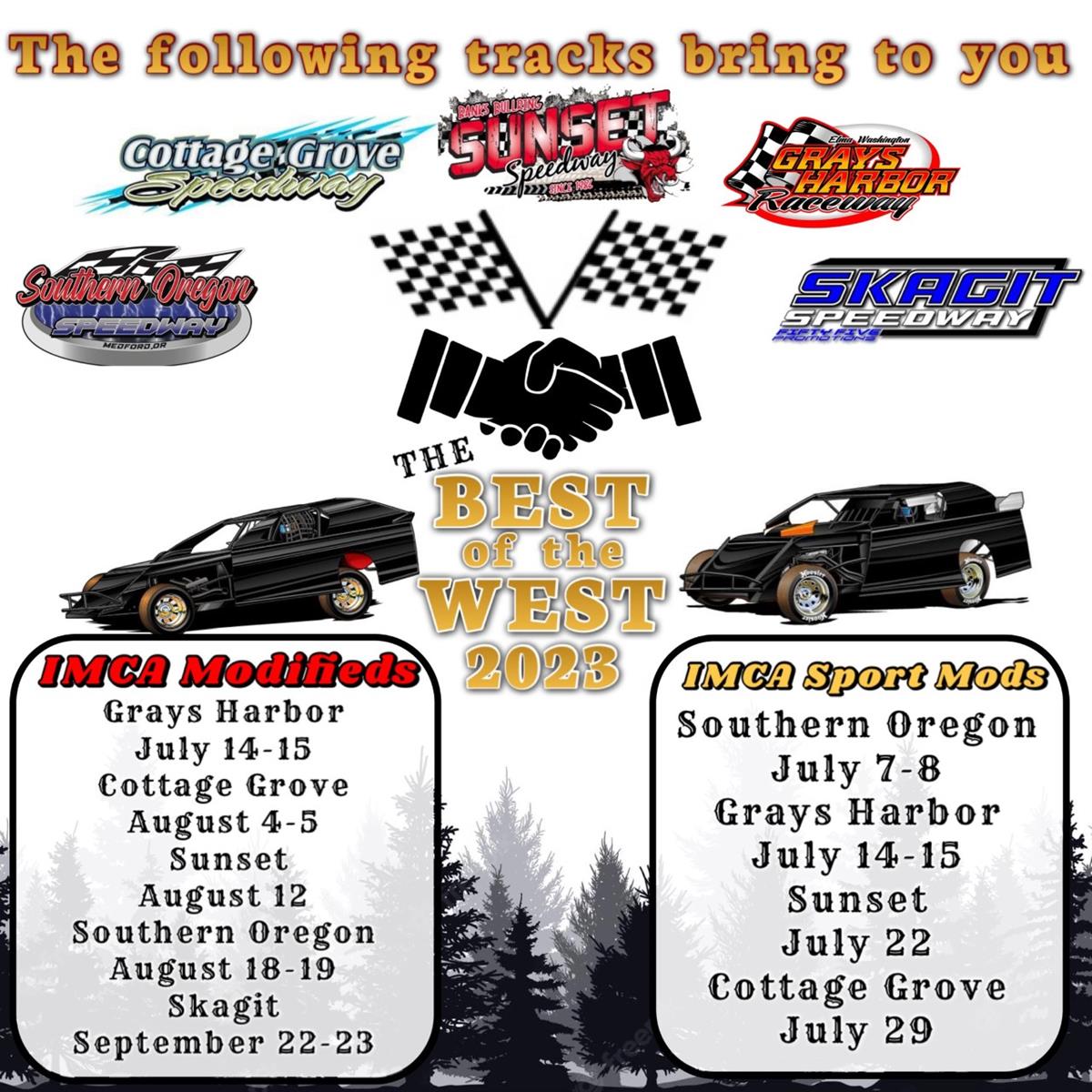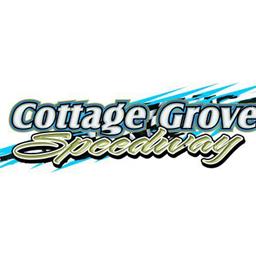 1/18/2023
Cottage Grove Speedway
---
IMCA BEST OF THE WEST FOR SPORTMODS & MODIFIEDS!!
IMCA Northwest Unites and brings you all the Best of the West series!
This new series won't be adding any new races but it will be bringing together each track's large events and tracking points for an overall Best of the West in the Sportmod and Modified divisions!
The winner will receive a little extra cash, a cool and unique trophy, and all the bragging rights because you will be the "BEST OF THE WEST"!!
It has been a lot of fun to work with all of these tracks on this new and exciting addition to some great races here in the Northwest!
Sportmod Best of the West Schedule
July 7th & 8th - Southern Oregon Speedway
July 14th & 15th - Grays Harbor Raceway
July 22nd - Sunset Speedway
July 29th - Cottage Grove Speedway
Modified Best of the West Schedule
July 14th & 15th - Grays Harbor Raceway
August 4th & 5th - Cottage Grove Speedway
August 12th - Sunset Speedway
August 18th & 19th - Southern Oregon Speedway
September 22nd & 23rd - Skagit Speedway
---
Submitted By: Heather Boyce
Back to News