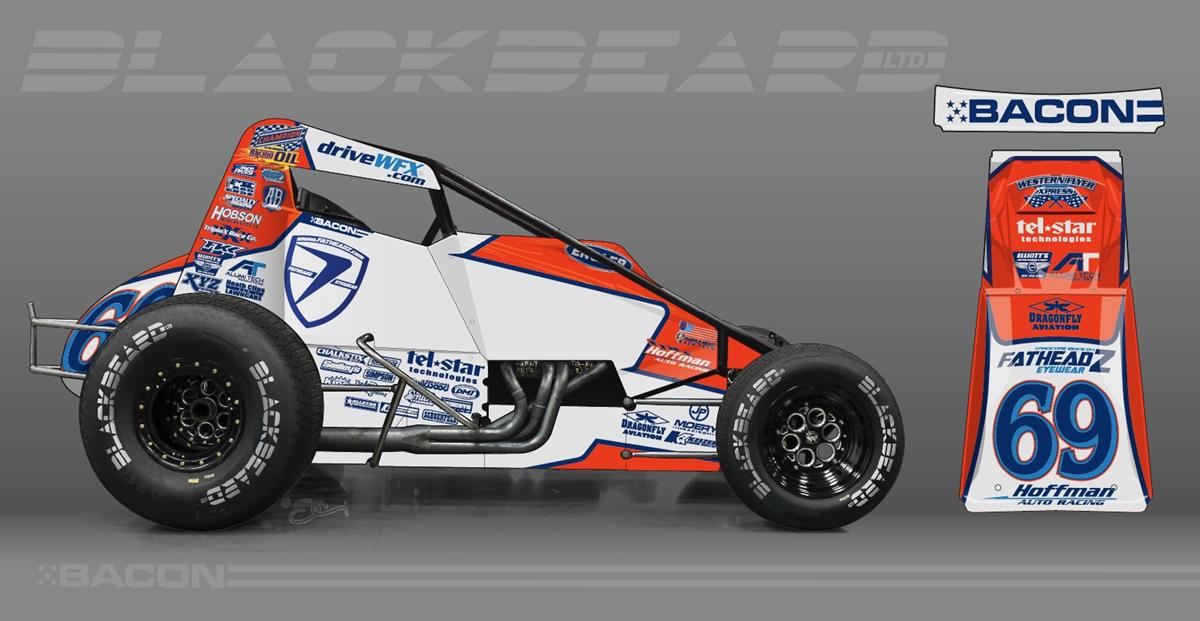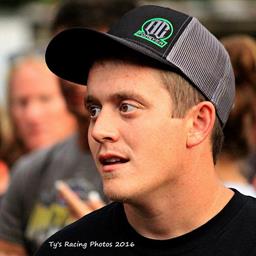 ---
Brady Bacon and Hoffman Auto Racing Ready for 2023
Brady Bacon and the Hoffman Auto Racing / Dynamics Inc. 69 team are once again set to chase the USAC National Sprint Car Title in 2023. Bacon will be chasing his 5th championship as Hoffman searches for a record 14th. The duo came up one spot short in the points race in 2022, but were able to cap off the season by winning the prestigious Oval Nationals in Perris, CA.
The team is also announcing new advertising and partnership opportunities are available for the 2023 season.
"We are grateful for the awesome team of supporters we have and are extremely excited to grow our program. We have created some a new sponsorship strategy and have great options for 2023 available," says Bacon. "We are focused on winning more championships and are looking forward to putting together the pieces necessary to help us do that."
The Dynamics Inc. 69 is undoubtedly one of the most iconic non wing sprint cars in history and combined with Brady Bacon's popularity, charisma, business acumen, and social media presence provide an exceptional platform for sponsorship and activation.
Bacon and Hoffman have combined for a total of 38 USAC victories and 4 championships ('14,'16,'20,'21) in the 8 seasons that they have competed together. Current and future partners enjoy the thrill of helping the pair rewrite the USAC Sprint Car history books as Bacon looks to tie Levi Jones for most driver championships (5) and surpass Jack Hewitt (tied in 4th with 46) in the driver win rankings, while Hoffman Auto Racing seeks to continue improving on their already all-time leading stats of 13 titles and 131 National victories.
"I am really excited about the 2023 season especially with the great momentum we were able to end the season with last year" exclaims Bacon. "We had some unavoidable misfortunes last year that kept us out of the points hunt, but always had cars capable of winning races and made even more gains at the end of the year."
DJ Lebow has been working overtime in the shop preparing the Triple X/ Rider 69 machines to the meticulous standards expected of Hoffman equipment. Matt Hummel will also be returning in 2023 as crew chief, enabling the core of the team to remain unchanged.
Brady comments, "The team we have now has been working together for more than 5 years. Their experience and dedication are unmatched, and the chemistry we have developed of the years has played a major role in our success."
The team will make their 2023 debut at Bubba Raceway Park in Ocala, FL February 16-18 at the season points opener for the USAC National Sprint Car Series where Bacon has claimed 4 previous victories. Brady will be piloting the Glenn Farms Wedgewood Motorsports 98 for the USAC non-points special event at Volusia Speedway Park on February 13-14.
About Brady Bacon
Brady Bacon is a third generation racing driver from Broken Arrow, Oklahoma. He is a 4-time USAC National Sprint Car Champion. He has 46 USAC feature victories, tied for fourth all-time with Sprint Car Hall of Famer, Jack Hewitt.
About Hoffman Auto Racing
Hoffman Auto Racing was formed in 1929 by August "Gus" Hoffman. His son Richard Hoffman, of Milford, Ohio, joined the family racing venture in 1956. Together, along with current President CEO Rob Hoffman, they have produced one of the most iconic teams in open wheel racing. 2023 marks their 94th season of competition.
Visit www.bradybaconracing.com.
For sponsorship inquiries
JP Moery – JP Moery Racing – JP@JPMoery.com – 703-732-0837
Brady Bacon – Brady Bacon Racing Inc. – BradyBaconRacing@aim.com – 918-991-9980
---
Submitted By: Xia Xianna Baker
Back to News