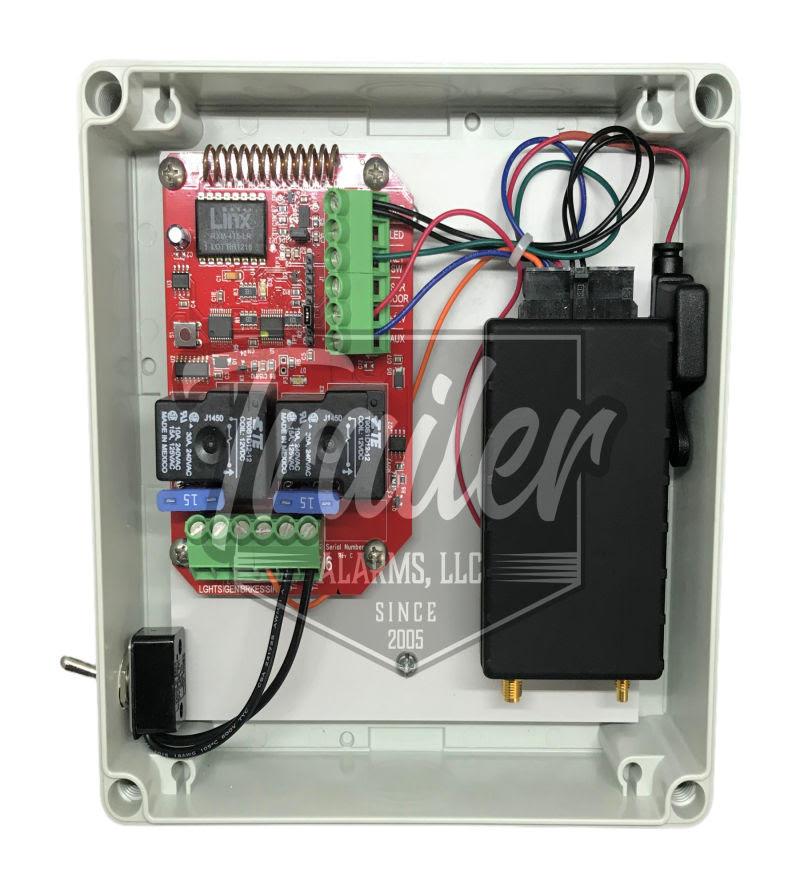 2/3/2023
---
PTS-2G Trailer Alarm w/ GPS & Cellular Notification
While at the Chili Bowl recently we got a chance to chat with the trailer security specialists at Trailer Alarms and learn a little bit about how their products can help protect the investment you have in your race trailer and everything in it, not to mention concession trailers, merch trailers, or any other trailer you need for your business.
Their most popular system is the PTS-2G Trailer Alarm w/ GPS & Cellular Notification. Made in the USA, the The PRO-TEC System is designed to monitor and protect the trailer and its contents. Any movement of the trailer will be detected by the built in, adjustable accelerometer, or the opening of a door. This will cause the electrical brakes of the trailer to be applied in addition to the sounding of the ~120 db waterproof siren provided, and the flashing of your trailers running lights. The PTS-2G is also equipped with a low battery alert system.
Now with GPS, the PTS-2G Trailer Alarm will locate your trailer and alert you via text or email if the alarm is set off with real time alerts.
For full details about what is included with the PTS-2G Trailer Alarm click here or visit trailer-alarms.com to learn more about how Trailer Alarms has been protecting trailers since 2005.
---
Article Credit: Jim Sweener
Article Media
Back to News