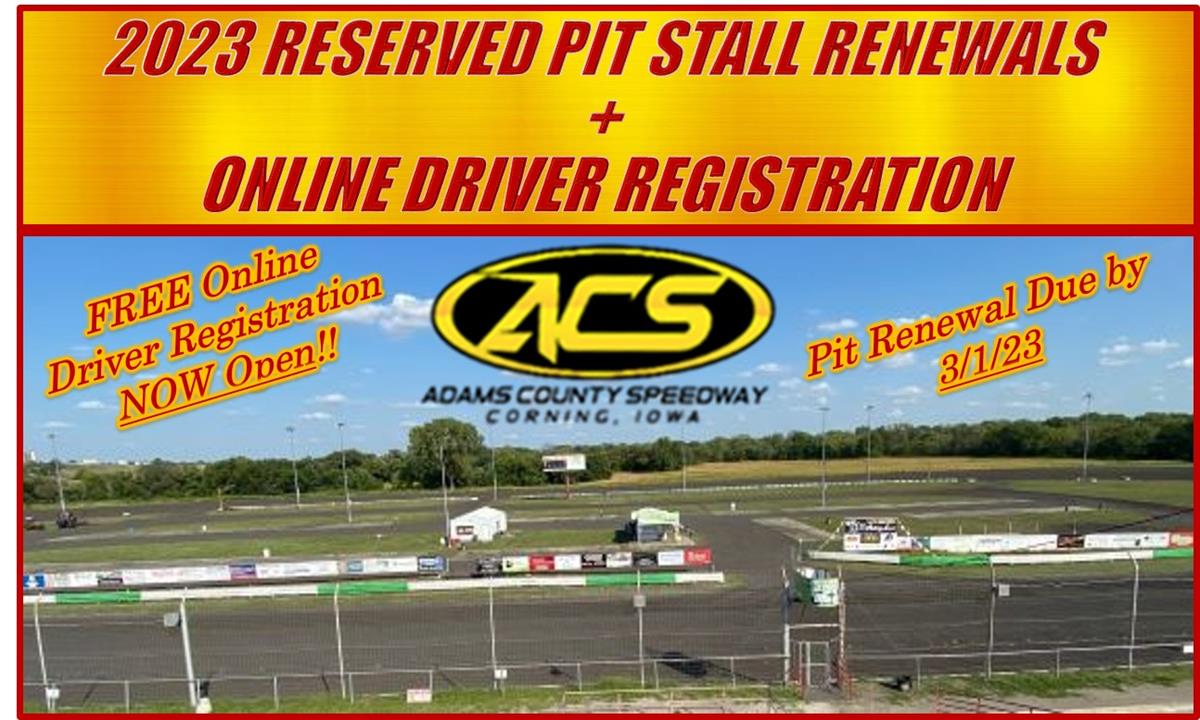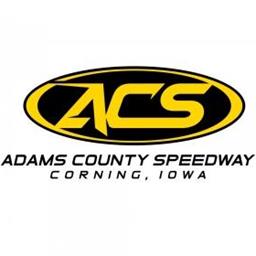 2/16/2023
Adams County Speedway
---
2023 License, Registration, & License Details
DRIVERS--You can now renew your RESERVED CONCRETE PIT STALLS online for the 2023 season by following the Driver Registration tab AT WWW.ACSPEEDWAY.COM. https://www.myracepass.com/tracks/1014/registrations/
2022 Stalls will be held for renewal until 3/1/23 at which time any unclaimed stalls will go to the waiting list. Online price is $110+ processing fee or $110 if paid by sending a check to ACS PO Box 1, Corning, IA 50841. Any unclaimed pads after 3/1 will be available for $125, so be sure to act now and save some money.
Drivers wanting to be added to the waiting list or anyone wanting to move pad locations, pending availability, please contact Billy at 712-304.2229.
ONLINE DRIVER/CAR REGISTRATINO-- will be $10 in 2023, or FREE if you complete the online link (see above) by 4/1/23 so take advantage by registering online today and help us save time on opening night! No matter if you plan to race all season or just a couple of nights, take the time to complete the quick registration process and save.
NASCAR LICENSE:
NASCAR is going Digital in 2023 and is encouraging all drivers to complete the License application process ONLINE which will also SAVE you money!! The exciting part is that now ALL members, New, Renewing, and Minors can complete the process online and SAVE $$. 15 Day Temp. License will also be available during the season.
Follow the link for 2023 Licensing: https://license.nascar.com/
"NASCAR ADVANCE AUTO PARTS WEEKLY SERIES"
MODIFIED (NASCAR "FEATURE" Division)--$200 (A $25 Online Savings)
Stock Car, B-Mod, Hobby Stock, & Compact are all considered "Charger" Division. Full License cost online for these divisions is just $100 ($25 Online Savings).
CREW License-- License for crew members are NOT required but, it will save you $5 off the cost of a weekly pit pass on non-special events. Highly recommended for those planning to attended weekly.
Questions/Help??
Don't hesitate to reach out to ACS via messenger with any questions or call Lisa 641.202-6278 and we will be glad to help!
Back to News