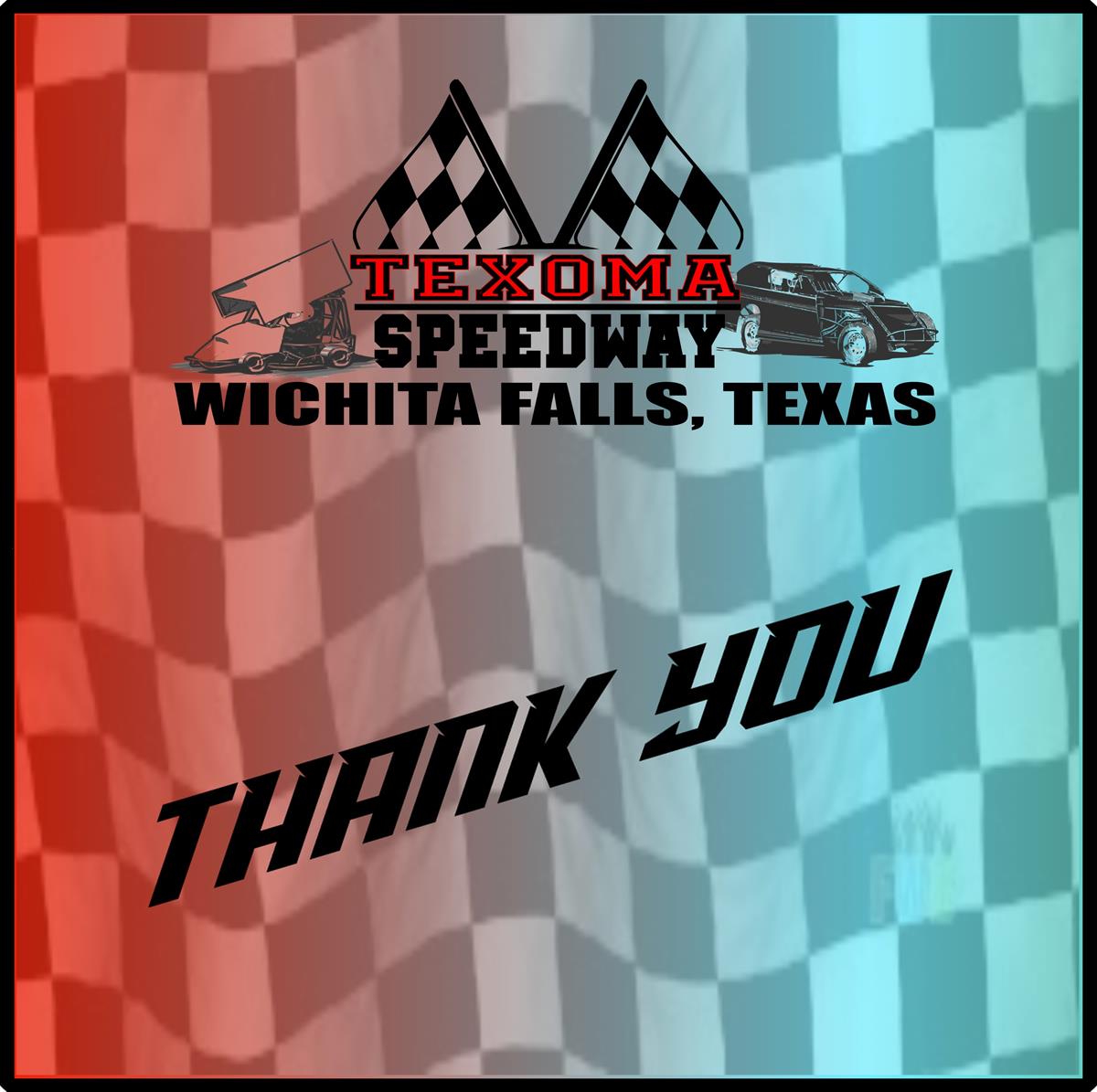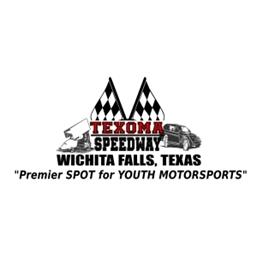 ---
Fuller, Jacobo, Bell, Straight, Cantwell, Bradley, Waggoner, Shockley, and Knight Take Point Night #6 at Texoma Speedway
Want to say thank you to all 27 karts for coming out last night it was a great night with a lot of great racing.
We will be back at it this Saturday May 27 for point night #7
Hope to see you here.
Points are up on myracepass too.
Results for 5/20/2023 at Texoma Speedway - Wichita Falls, TX
8 & Under Fun Kart 1 Entries
A Feature 1
Finish Start No. Competitor Hometown +/-
1 1 2 fuller, kasen waurkia, OK 0
Young Guns 3 Entries
A Feature 1
Finish Start No. Competitor Hometown +/-
1 1 13J Jacobo, Elijah Davidson, OK 0
2 2 29 Whitener, Kruize Seymour, TX 0
3 3 5S stubblefied, ellis Iowa Park, TX 0
Trackside Karting Jr1 - Beginner Box 4 Entries
A Feature 1
Finish Start No. Competitor Hometown +/-
1 2 1B Bell, Hank Colleyville, TX 1
2 1 15M milo, lundon davidson, TX -1
3 3 18 Burks, Landon Healdton, OK 0
4 4 14M Milo, Braxton Davidson, OK 0
B and B Cleaning Jr2 - Box Stock 6 Entries
A Feature 1
Finish Start No. Competitor Hometown +/-
1 2 15S Straight, Hudson Wichita Falls, TX 1
2 1 A8 Moore, Adler Wichita Falls, TX -1
3 3 12J Jacobo, Geremiah Okc, OK 0
4 4 48 Cotnoir, Kaden Wichita Falls, TX 0
5 5 44M mccloud, brayson Wichita Falls, TX 0
6 (DNF) 6 70 burks, bentley Healdton, OK 0
Jr3 - Box Stock Open 2 Entries
A Feature 1
Finish Start No. Competitor Hometown +/-
1 1 99 Cantwell, Remington Wichita Falls, TX 0
2 2 11D Devine, Gentry Del City, OK 0
DLM Trailers Adult Box Stock 6 Entries
A Feature 1
Finish Start No. Competitor Hometown +/-
1 1 51 Bradley, Kenny Alvarado, TX 0
2 2 6S Smith, Mike Mansfield, TX 0
3 4 00 Gullace, Richard TEMPLE, OK 1
4 6 74S Smith, Keith 2
5 (DNF) 5 02 bolin, garrett terrell, OK 0
DNS DNS 46W obermier, waylon wichita fallls, TX -3
Williamson Farms 125/250 Winged Outlaws 2 Entries
A Feature 1
Finish Start No. Competitor Hometown +/-
1 1 00 Waggoner, Connor Wichita Falls, TX 0
2 (BF) 2 14K Williamson, Kellan Iowa Park, TX 0
Adult Modified Box 1 Entries
A Feature 1
Finish Start No. Competitor Hometown +/-
1 1 12 Shockley, Trey Ryan, OK 0
250 Midgets 2 Entries
A Feature 1
Finish Start No. Competitor Hometown +/-
1 2 17 Knight, Patrick Wichita Falls, TX 1
2 1 44M mccloud, john Wichita Falls, TX -1
MyRacePassPowered by MyRacePass
---
Submitted By: Robert Isaacs
Back to News