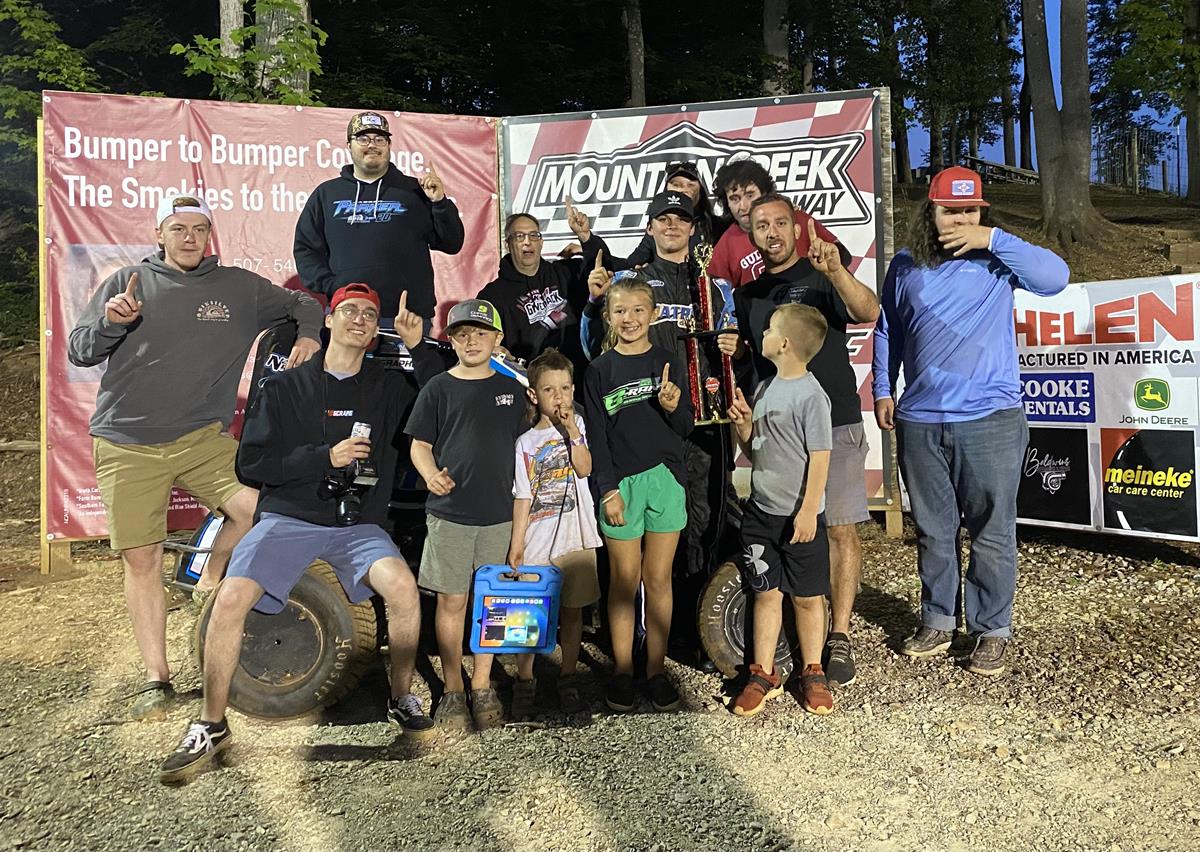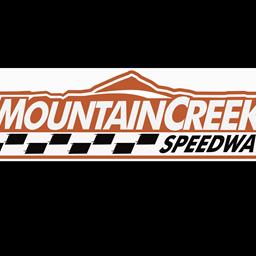 5/22/2023
Mountain Creek Speedway
---
Allison Over Wise and Creed for Mountain Creek Win
The third race of the season at Mountain Creek Speedway proved to be beneficial for Neal Allison, Slate Harrell, Karter Beattie, Chase DeMarco, Callaway Harpe and Ayden Owens.
Twenty One micro sprints signed in the back gate at the speedway by the creek. When the checkered flag fell it was Neal Allison rim-riding the outside line around Hayden Wise and Sheldon Creed for the victory. The early laps of the main event saw leader, Wise moving to an early race lead past Sheldon Creed. Creed would eventually take the lead but was not able to shake Wise in second. Wise started working the bottom to challenge for the lead. When that happened, Creed changed lanes to defend the bottom, allowing Neal Alison to start gaining some distance on the top. While Creed and Wise battled for the lead, Allison slipped on past with an outside move with ten to go. Creed and Allison battled for the lead until a late race caution came with three to go. Allison held on for the remaining laps for the win. Wise slipped past Creed for second with Creed rounding out the podium.
Chase DeMarco started on the pole in the Box Stock main event and lead wire to wire to take the victory. DeMarco was pressured at races end by Karter Beattie in second, Brexton Busch, Liam Kane and John Marshall Pursley rounded out the top five. Callaway Harpe was the big winner in the Cadet main event. All eyes were watching the battle for second place between Ryder Poole and Maverick Bradshaw. The two youngsters would swap the runner-up spot several times before Poole settled into second with Bradshaw third. McKenna Wilson was fourth and Brylon Earnhardt finished fifth. Karter Beattie out dueled teammates, Spencer Bradshaw and Abby Gunter for the win in the 125cc Intermediate division. Slate Harrell started on the pole and led every lap to win the Beginner Box Stock feature. He was followed across the line by Brantlee Lamb and Brexton Busch.
The Yamaha 450 Outlaw division was won by Ayden Owens from the pole. outside pole sitter, Mark Pollardi was running a solid second until he was passed by former track champion, CJ Sweatt with seven to go. They would run in that order all the way to the checkered flag. The next race for outlaw karts and micro sprints at Mountain Creek Speedway will be June 4th. All divisions will be back in action in their regularly scheduled program. When the track isn't racing, it's busy Monday through Friday with testing and practice sessions for everything from flat karts to national midgets. The track will also be available for testing and practice days throughout the year. Those wishing to reserve rental or testing days can contact Jason Queen at (828)413-6890 for details and availability.
Contact information:
Mountain Creek Speedway
5237 Little Mountain Rd.
Catawba, NC 28609
Phone: 828-244-7249
Website: www.mountaincreekspeedway.com
---
Article Credit: Mountain Creek Speedway Staff
Submitted By: Derek Pernesiglio
Back to News