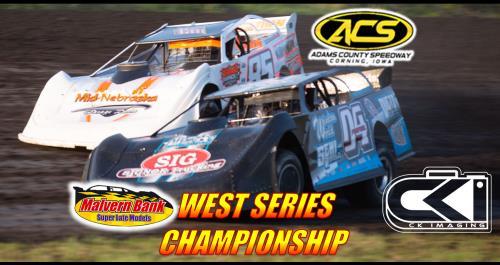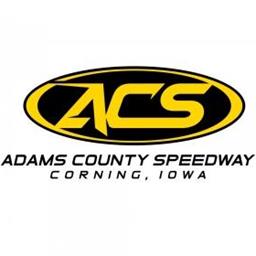 9/23/2023
Adams County Speedway
---
SLMR West Late Model Championship Oct. 7th!!
The Adams County Speedway and Late Model fans will get one more bonus night of racing when the Malvern Bank SLMR Late Models return on October 7th, 2023 for their West Series Championship Night. Due to a late season scheduling conflict at the Shelby County Speedway, the SLMR finale will move to ACS where the regions top late model drivers will chase after a $4,000 to win payday.
In addition, support class action will include the Modifieds, Stock Cars, B-Mods, and Compacts all racing for added bonus money in what is being labeled the 2023 ACS "Pumpkin Dash".
Thanks to a number of generous supporters including One Source Restoration (OSR), & Hulett & Sons Auto Salvage, the Stock Cars will be racing for special $2,000 to win and $200 to start 20 lap A Feature.
All of the nights action will also stream live via DirtCrown.TV https://www.dirtcrown.tv/. All late model drivers as well as DirtCrown Stock Car Drivers (non-sanctioned event) are encouraged to share their fan codes to earn extra cash when their fans purchase the nights action.
RACE DAY INFO:
Late Model Pit Opens: 4:00 pm
Regular Pits Open: 4:30 pm
Grandstands Open: 5:00 pm
ACS Draw Closes: 5:50 pm
Hot Laps: 6:15pm
Qualifying & Racing to follow Hot Laps.
Adult G.A.: $20
Youth 7 - 15 yrs: $10
6 & Under FREE
No Discount tickets or Free passes, due to this being an added event.
Pits: $35
Youth 13 & Under: $20
Back to News