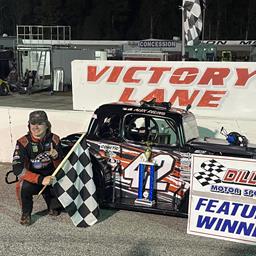 ---
Dillion Motor Speedway
Another great night for Alex Reling in his #42 Legend car. Qualified 4th and finished 2nd!! Tried his best to win his first race at his favorite track! But one position closer to that first WIN!! ??
Next race at Dillon is November 4th!!! Fingers crossed that this will finally be Alex's night to take home his first WIN in front of all the fans weve
Come to love at DILLON MOTOR SPEEDWAY!
Article Media
Back to News