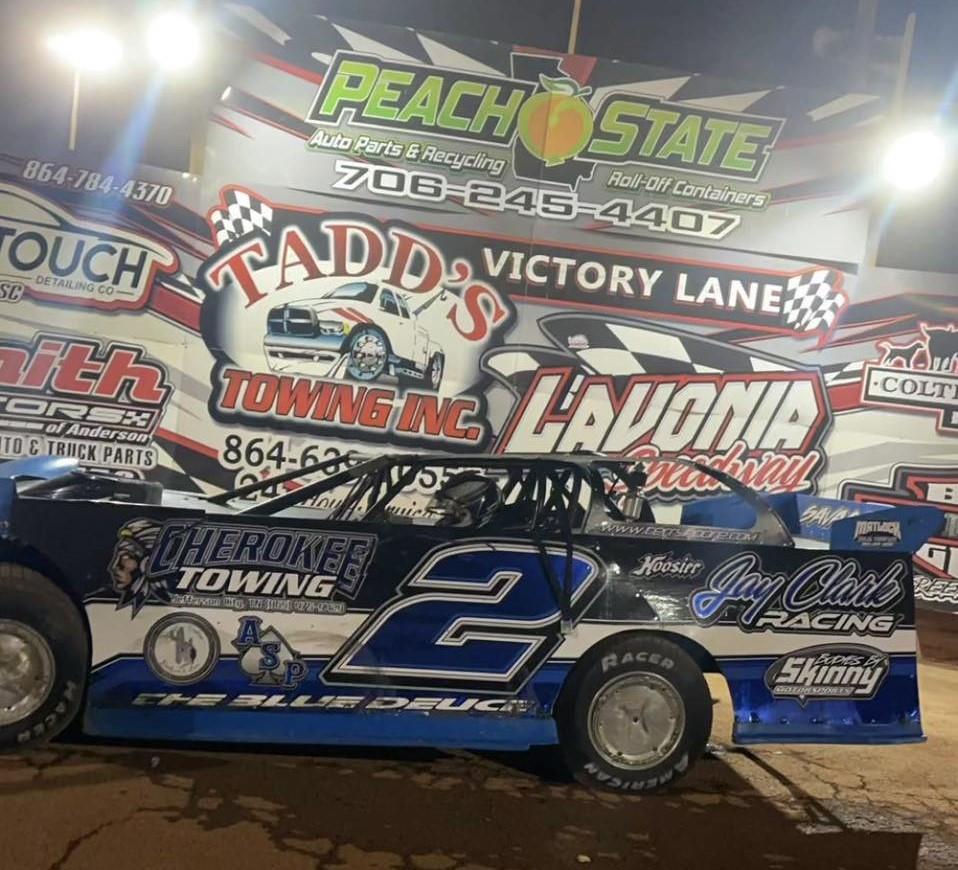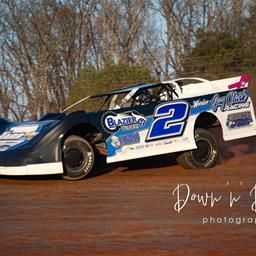 ---
Terry Poore rules Georgia State Championship at Lavonia
Terry Poore returned to action over the weekend as he was piloting his Jay Clark Racing No. 2 Sportsman Late Model on Saturday night at I-75 Raceway (Sweetwater, Tenn.) for the weekly event.
Starting the 20-lap feature in seventh via his time trial effort, Poore marched forward five spots to register a second-place finish. He followed Cameron Hawkins across the line with Jason Davis rounding out the podium.
For the Southeastern Late Model Sportsman Series-sanctioned Georgia State Championship on Sunday at Lavonia Speedway (Lavonia, Ga.), Terry's third-fastest qualifying lap placed him on the second row for the main event. Whizzing ahead of pole-starting Drew Collins on the second circuit, Poore led the remainder of the 30-lapper to capture his third win of the season and $2,000 top prize. Brandon Haley, Owen Osteen, Jordy Nipper, and Larry Timms completed the Top-5 finishers.
Full results from the events are available at www.I75Raceway.com and www.LavoniaSpeedway.net
Back to News