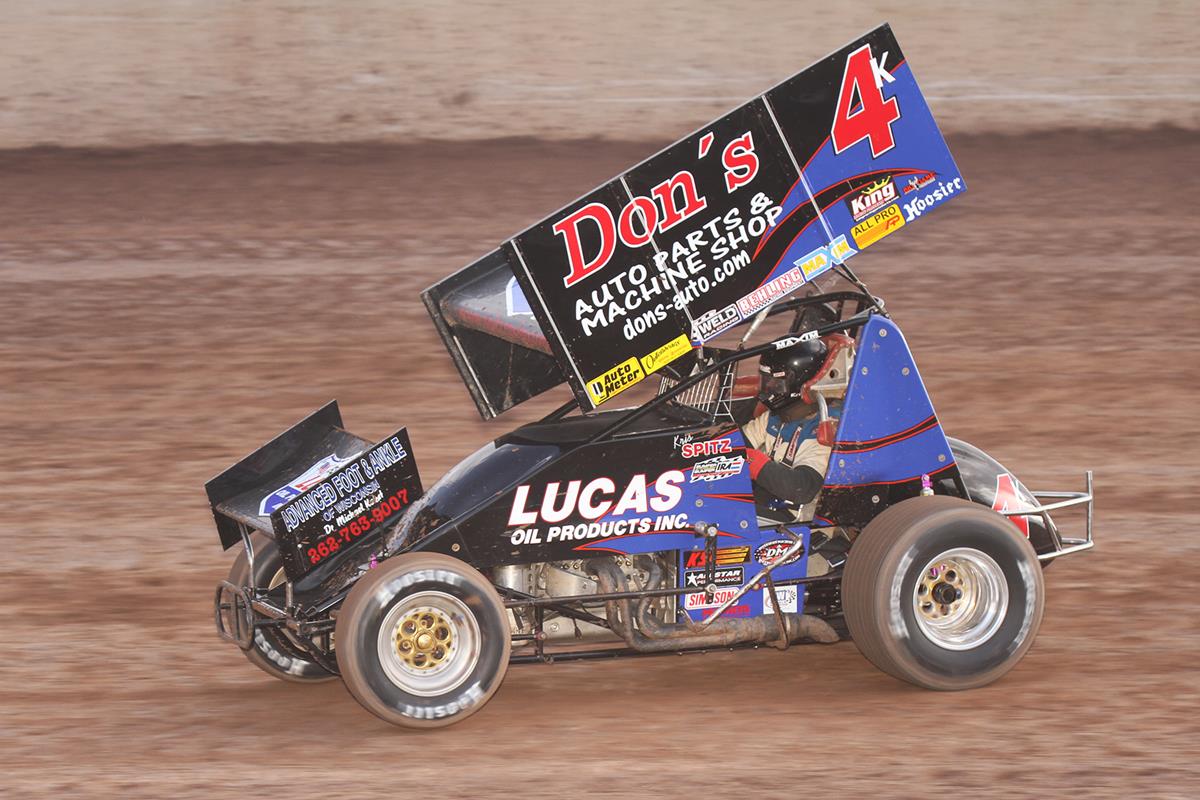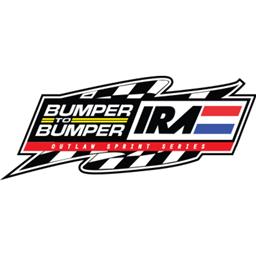 5/21/2013
IRA Interstate Racing Association
---
TWO TIMES THE FUN WITH DOUBLEHEADER BUMPER TO BUMPER IRA OUTLAW SPRINT WEEKEND!
TWO TIMES THE FUN WITH DOUBLEHEADER BUMPER TO BUMPER IRA OUTLAW SPRINT WEEKEND!
The "Real Outlaw 410 Sprints" Set Sail for Eastern Wisconsin Bullrings!!
May 21, 2013, McHenry, IL – The rumble becomes the roar…. the sound of Winged Outlaw 410 Sprints being unleashed will echo through eastern Wisconsin as the drivers of the 900 horsepower winged machines prepare for their first double header weekend of 2013. The 410 sprints are simply the fastest cars you will see on area ovals this summer and this weekend you have two opportunities to see these cars in action.
It all begins with the Wayne Daun / Al and Marie Winker Memorial race at Wilmot Raceway on Saturday Night May 25th. Long time supports of area sprint car racing, the event named in their honor takes place at the third-mile clay oval where Marie Winker once served as track promoter. A field of over 30 cars are expected to be on hand for the program which marks the first of five appearances for the Bumper to Bumper IRA Sprints at the track this season.
Among those expected to be in attendance is current track record holder and defending IRA champion Bill Balog. Balog established the track record at last year's event when he blistered the track with a lap of 12.609 Seconds on the third-mile clay oval. The main event was captured by 2011 track champion Tommy Sexton who was able to fend off last year's title winner Mike Kertscher. All three drivers are expected to be in attendance for the show along with IRA stars, Scott Neitzel, Phillip Mock, Russel Borland, Wayne Modjeski, Bill Wirth, Todd King, Robbie Pribnow, and hot rookies Jeremy Schultz and Lance Fassbender. Look for local IRA pilots Scott and Dave Uttech to defend their home turf along with Kris & Dennis Spitz, Darrell Dodd, Nick Alden,Jereme Schroeder, Raymond Hensley, Todd Daun, and a host of others.
Springfield, Illinois native "The Flatland Flash" Jordan Goldsberry will be challenging the best of the IRA field at both doubleheader weekend events.
The show which will also feature a full program for Street Stocks and Mini-Sprints.
The grandstands will open at 5:00pm and fans are encouraged to arrive early to get their favorite seat for this show. Racing is set to start at 6:45pm. Adult admission is $20 and members of the military with an active ID receive a discount of $5. Young fans ages 8 through 11 are admitted for $10 and children 7 and under are admitted FREE.
The Kenosha County Fairgrounds where the track resides is located just north of the intersection of county roads C and W in Wilmot, WI. Wilmot is located just 8 miles west of I-94 taking county highway C which is exit 345. For those seeking additional information please check out the track website at www.wilmotraceway.com or call the track on race day at 262-862-2090.
The series then packs up and heads north to the 141 Speedway. The third-mile clay oval will play host to the Bumper to Bumper IRA Sprints twice in 2013, with the first stop being on Sunday, May 26th. Once a paved oval, 141 Speedway received its clay surface in 2010 and has never looked back becoming one of Wisconsin's most successful dirt tracks in a period of three short years.
Last season victories were split among Balog and Kertscher with Kertscher establishing a track record at this very race one year ago. He became the first driver ever to wheel around the track with a time under 11 seconds. He would never lift during his qualifying session and with his foot firmly planted on the gas he blazed around the track in 10.750 seconds.
Later last year in the series' most recent appearance at the track this past September Bill Balog outran Scott Neitzel and Mike Reinke to collect the victory. Reinke and veteran Bill Warren are both expected to make their 2013 debut in the near future, though at press time its' uncertain if this will be the week.
With two events contested in so far in 2013 for the IRA sprint wins have been split between Balog and Kertscher with each taking a win at Beaver Dam Raceway. Balog currently tops the points with 303 markers while Kertscher lies in second with 294. Rookie sensation Jeremy Schultz has a pair of third place performances so far in 2013 and is tied with 2011 Wilmot Raceway champion Tommy Sexton for third in points with 277 markers. Russel Borland currently ranks fifth in the standings with 245 points.
In addition to the Bumper to Bumper IRA Outlaw Sprints the track is hosting a special promotion for both the Grand Nationals and Street Stocks which will participate in a full program of events. The Grand Nationals will be running for a grand prize of $700 which includes the bounty for beating local favorite Gregg Haese. In addition 141 Speedway will be adding the Street Stock division to this Sundays line up with a cool $500.00 to win. It will be a non-points night with a draw/redraw format.
The pit area will open at 2:00pm with the grandstands opening at 4:00pm. Racing is set to get underway at 6:00pm. Adult general admission for this special event is $20.
For more information please check 141speedway.com. You can also follow the track on Facebook. The track phone is (920) 863 3377. 141 Speedway is located 15 minutes south of Green Bay on County "R" in Francis Creek.
For more information on the IRA Outlaw Sprints check out the tour website at www.irasprints.com or logging onto the series Facebook page at www.facebook.com/irasprints
The IRA Outlaw Sprint Series is proudly supported by Bumper to Bumper Auto Parts & Service Centers, Hoosier Tire, Osborn & Son Trucking, TW Metals, Onan, Carriage Auto Body, Polaris DEFENSE, and Mother's Polishes and Waxes. The office of the IRA Sprints can be reached at 815-759-9269 or by e-mail at steve@irasprints.com
---
Article Credit: Jeffrey Sachse
Submitted By: Kim Tennyson
Back to News