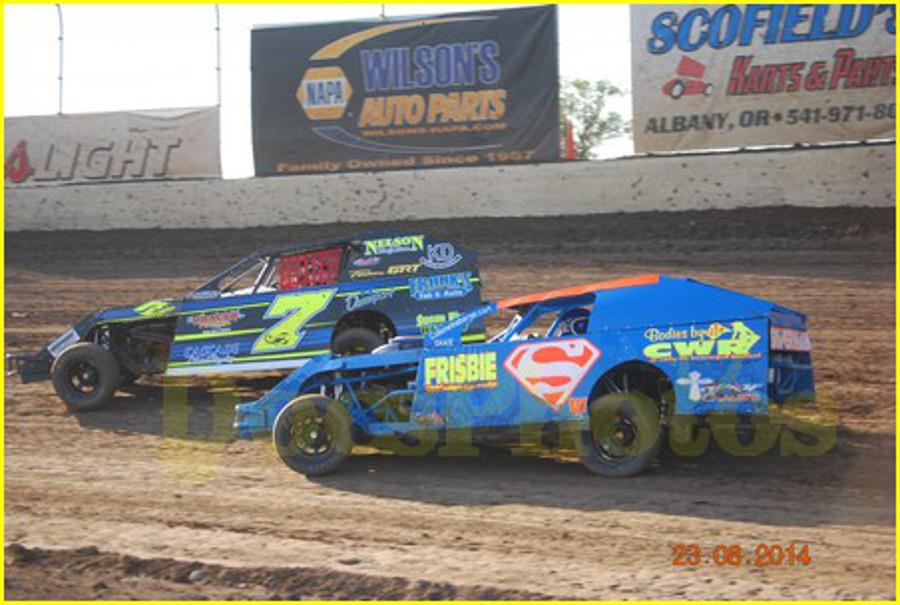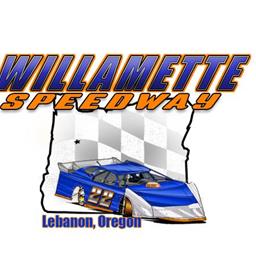 8/1/2016
Willamette Speedway
---
Willamette Speedway To Host $1,000.00 To Win IMCA Modified Event On August 20th
Willamette Speedway To Host $1,000.00 To Win IMCA Modified Event On August 20th
By Ben Deatherage
(Photo Courtesy of Doc's Photos)
Lebanon, Oregon- As the summer racing continues to be in full swing Willamette Speedway is not slowing down anytime soon. The historic 1/3-mile clay oval has decided to add some money to the purse on Saturday, August 20th which is sure to attract some top-tier talent from all over the Pacific Northwest. A full breakdown of the main event payout can be found at the bottom of this story but the winner will collect a cool $1,000.00 that night and will be a fifty-lap race.
Modified racing at Willamette has had ten straight years of regular competition since the division became a staple in 2006. Sanctioned in 2013 with the International Motor Contest Association, or IMCA, the last two state champions have run the majority of their races at the Lebanon facility. Those drivers are Craig Cassell and Collen Winebarger.
Collen Winebarger, Kyle Yeack, and John Campos are the only three drivers to have won twice already this season. Single race Willamette winners include Dustin Cady, Lane Zerbin, and Matthew Drager.
Tickets for the August 20th event are $14.00 for Adults, Juniors/Seniors/Military $10.00, Youths $5.00, and a Family Pass (2 Adults and up to 4 Youths) $35.00. Front Gates open at 3:30 PM and Racing kicks off around 6:30. For more information, log on to www.trophymotorsports.com.
Former Willamette Speedway IMCA Modified Track Champions
2006- Craig Hanson
2007- Rob Mayea
2008- Rob Mayea
2009- Rob Mayea
2010- Dustin Cady
2011- Dustin Cady
2012- Kyle Yeack
2013- Bubba Foster
2014- Collen Winebarger
2015- Collen Winebarger
Modified Payout For August 20th
$1000.00
$300.00
$220.00
$180.00
$170.00
$160.00
7-20. $150.00
---
Submitted By: Ben Deatherage
Back to News