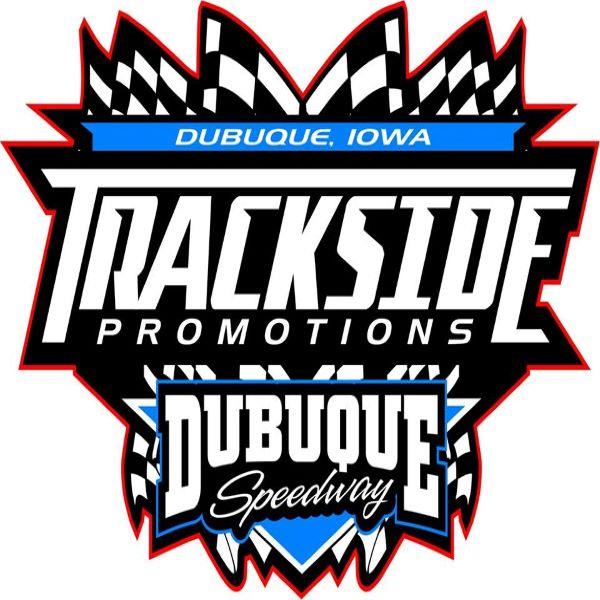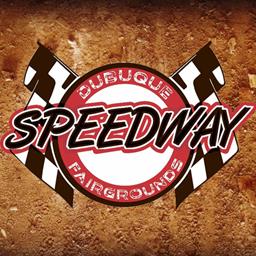 7/7/2019
Dubuque Fairgrounds Speedway
---
Callahan passes late and zips to Dubuque win; Schueller, Schueller, Soppe, Mather, Wauters and Gates also take checkers
By ROB HINCKLEY
DUBUQUE, IA (July 7) – A change of plans for Joel Callahan.
The Dubuque veteran switched lines on the fly and took the Eichman's Bar and Grill IMCA Late Model 25-lap feature Sunday evening on his home track.
"I thought it would be a top side track, but that changed," Callahan said in Hoker Trucking / C&W Trucking / Kam Koncepts Victory Circle. "It got treacherous up there so we hooked up down low."
Callahan rolled off fifth and quickly moved into the fray for the point. He moved past Ron Klein on a late restart en route to the win.
Luke Goedert also found the bottom to his liking and took second late. Klein, Jeremiah Hurst and Luke Merfeld followed.
Jason Schueller took off from the pole and paced all 20 Merfeld Brothers Automotive IMCA Modified feature circuits. Bryce Garnhart charged from a late restart past Matt Gansen and Mark Schulte to take the runner up spot. Jed Freiburger took fifth.
Kelsy Hayes rolled her ride in turn one just four laps from the end. She was shaken, but not injured.
Tyler Soppe waited out a first lap crash, a handful more of cautions and a wild battle with Jason Roth. He went on to win the 15-lap Peosta Warehousing Logistics IMCA SportMod feature. Justin Becker, Mitch Manternach and front row starter Matt Stagman came next.
Cole Mather topped his third K Motorsports IMCA Stock Car 15-lap feature, outbattling Tom Schmitt at the finish line. Chase Zaruba, Joe Zrostlik and Reece Norton followed.
Point leader Daniel Wauters sped away from national point leader Leah Wroten to take the Kinsella Concrete IMCA Hobby Stock 12 lapper. Brandon White, Roger Winkers and Brett Vanous followed.
Adam Gates visited and dominated the 10-lap 4 Cylinder main. Jacob Welter, Curtis Nesteby and John Campbell rounded out the field.
Steve Schueller made the bottom groove work and sped away from D.J. Sweet in the 9:1 Limited Late Model 10-lapper. Roger Thame and Shorty Curran followed.
A total of 79 race teams hit the track and the final checkered flag fell before 9:30 p.m.
Action continues on the 3/8-mile, dirt oval this Sunday July 14 with Merfeld Brothers Automotive Night featuring Eichmann's Bar and Grill IMCA Late Models, Merfeld Brothers Automotive IMCA Modifieds, Peosta Warehousing Logistics IMCA SportMods, K Motorsports IMCA Stock Cars, Kinsella Concrete IMCA Hobby Stocks and Trackside 4 Cylinders.
Gates open at 3:30 p.m. Hot laps are 5:30 with racing at 6 p.m.
Advance tickets are now available. Trackside Promotions also promotes weekly racing Saturdays at Maquoketa Speedway.
For more information, log on to tracksidepromotionsia.com, the track Facebook page or call 563-940-7841.
---
Article Credit: Rob Hinckley
Submitted By: Derek Collum
Back to News