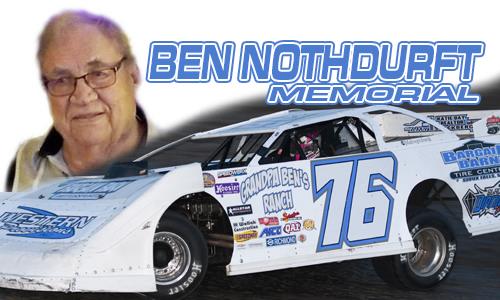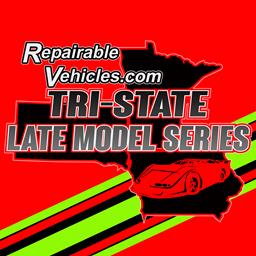 5/19/2021
Tri-State Late Models
---
Format for Ben Nothdurft Memorial at Huset's Speedway
The Ben Nothdurft Memorial at Huset's Speedway will pay $6,000 to the winner of the Memorial Day event. In addition to the $6,000 top prize, the event's 40 lap main event will pay $50 for each lap lead in the event – taking the total potential for the win up to $8,000 should a driver lead the entire duration.
Here is the format for the event:
• Qualifying time trials (may do group timing based on car count)
• Heat races lined up on time (no invert)
• Heat winners redraw for front of feature. Second place from heats redraw for starting spots behind winners. Rest of qualified cars line up based on heat finish.
• Feature: 40 laps
• Pit: with trailer (gate will open a limited number of times. You must be in or you do not race.)
• Draw fee: $20 for members; $30 for non-members
• Tires: Fronts WRS or WRS-2 D55 or W30, Rears WRS or WRS-2 D55, LM 40. No cutting, siping or altering. Exception Right Rear can be grooved and siped.
• Rules: https://5bdeee57-8ba7-4be6-9d82-078af61a2182.filesusr.com/ugd/56655d_0845259057d3479f97ce8353942e8516.pdf
The Ben Nothdurft Memorial recognizes the efforts of the Huset's Speedway Hall of Famer across his many years as a car owner and sponsor. Nothdurft entered the racing scene in 1988 as a sponsor for Marty Barber, and would go on to win numerous titles across the Upper Midwest as a car owner. Ben's Bargain Barn remains in business to this day, and continues an active role on the racing scene. Nothdurft is the grandfather of the reigning champion of the Tri-State Late Model Series, Blair Nothdurft. Ben was inducted into the Huset's Speedway Hall of Fame as part of the class of 2014.
The $6,000-to-win race will co-headline the night alongside the Casey's 410 sprint cars and Northern Outlaw Sprint Car Association event with $7,500 on the line for the sprint car winner.
---
Submitted By: Shawn Neisteadt
Back to News