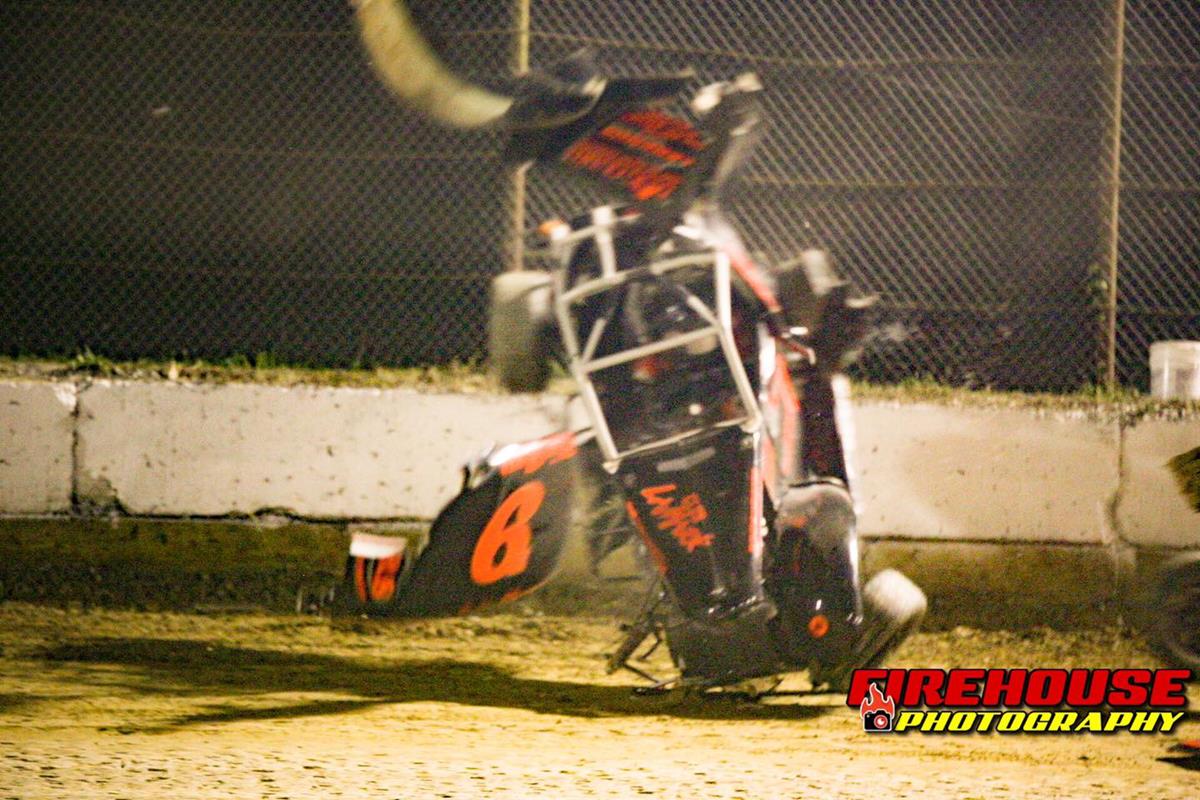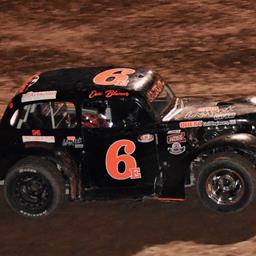 ---
Obituary For Alice The Racecar
(Sun Prairie, WI) Alice The Racecar, in her first season of INEX Legend Racing competition, passed away due to complications of a violent crash, doing what she loved, on Thursday, Sept. 16, at Brushcreek Motorsports Complex, in Peebles, Ohio.
She was the star of the Eric Blumer Racing stable in Sun Prairie, Wisconsin. Born in the fabrication room of INEX in North Carolina as a simple frame, her bare chassis was adorned with many of the best parts an INEX Legend car could have, by her EBR crew for the 2021 campaign.
During her one season on this earth, Alice's many accomplishments brought great joy to those around her. Among them was her winning of a feature at Angell Park Speedway. This hometown victory was one of the primary goals of the EBR team. She also scored wins at Gravity Park USA in Chilton, Wisconsin and the Bullring in Vinton, IA, her first out of state race.
While going fast and turning left on the dirt tracks of the midwest was her greatest pleasure, she also enjoyed quiet times in the shop. Alice and Eric spent nearly every evening together during the spring and summer. When the lights went off in the garage, Alice and her stablemate, Frankenstein, would talk for hours about racing, where their debates about how much stager a proper dirt car should have became legendary. The times Eric would replace the lube in her rear end or she would have her body rubbed to a bright shine by crew chief, Justin Hoium, were some of her special quiet moments.
Alice is survived by the aforementioned Blumer and Hoium, along with Mike Hughes and Greg Leatherberry, both instrumental in building her. Along with keeping her pilot safe, her constant companion, the Tony Stewart beanbag bear was also unscathed in the crash. Further, she leaves behind many others involved in her upkeep and a legion of fans.
The Eric Blumer Racing team would like to thank Dr. Griffin McGrath and the entire staff at the Legends Direct Race Car Hospital for their care and compassion during this difficult time. Their efforts to assess what few parts were salvageable, will assure that Alice never really dies, as it appears her engine and one wheel, may live to race another day.
EBR would also like to thank all of the sponsors who proudly put their logos on Alice this season.
Alice's chassis and other unsalvageable parts, were left in Ohio, while the rest of her came home in a couple of five gallon buckets. Body panels will be on display at the EBR facilities on a later date.
A private memorial service was held at Club LaMark in Madison, WI where prime rib sandwiches were served and the song, "Living Next Door to Alice," (where her name was derived from) played quietly on a constant loop, in the background.
In leu of flowers, cash memorials to Eric Blumer Racing are encouraged, to ensure that Alice's legacy continues for the 2022 season.
Photo credit: A special thanks goes to Firehouse Photography
---
Submitted By: William Blumer
Back to News