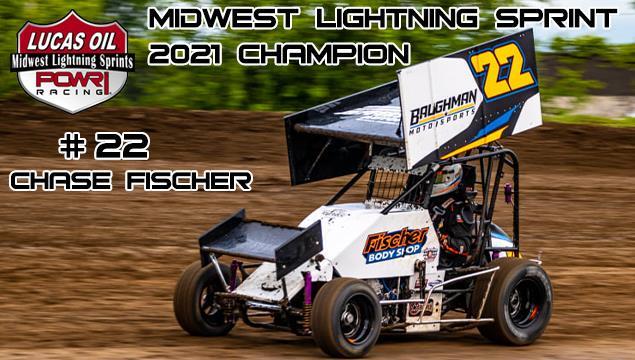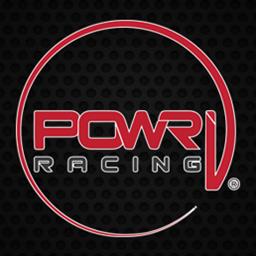 ---
Chase Fischer Finalizes POWRi MLS Championship, Trice Roden Takes ROTY Title
Belleville, IL. (9/28/21) Continuing to raise the level of competition in their fourth year of series sanctioning, the Lucas Oil POWRi Midwest Lightning Sprints would tackle four separate racing venues in 2021 in a total of fifteen events. With the points championship contention coming down to the final event, Chase Fischer would cap off a career year with a championship crown as young Trice Roden solidified his standings by routing rookie-of-the-year honors.
Overcoming the late-season surge of the lightning sprint legend Bobby Layne, Jefferson City Missouri wheelman Chase Fischer in the Fischer Body Shop, Baughman Motorsports, All Clear Pumping & Sewer, XXX Chassis, Suzuki Racing Engine #22 would clinch the POWRi MLS season championship with seven feature wins, twelve top five's, and fourteen top ten's in fifteen feature starts.
Notching his tenth career feature win in 2021, Fischer would climb to fifth in the all-time POWRi MLS win-count leaderboard. Averaging a 4.13 place finish this season, Chase would also grab three heat race wins with a pair of hard charger awards as well. As the highest placing Midwest Member in the Inaugural POWRi MKLS Summer Shoot-Out and superb showings at the POWRi Nationals at Central Missouri Speedway, Fischer would finalize his championship season with eleven trips to the podium in just his second full-time season.
Flying onto the Lucas Oil POWRi Midwest Lightning Sprints racing scene in a fury, #27R Trice Roden of Montgomery City, Missouri would not only soar up the season standings to finish sixth but also attain his first career victory in the final event of the season at I-35 Speedway. In eleven feature starts, Roden would place runner-up in his third career MLS start and only finish outside the top-five once. Averaging a 3.73 finish: 3.73, Trice would achieve five heat race wins with four hard charger awards in five podium finishes adding up to an astonishing career start and earning the 2021 POWRi MLS Rookie of the Year.
More information about the POWRi Lucas Oil Midwest Lightning Sprint can be found online at www.midwestlightningsprintsracing.com, or "Like" the POWRi Lucas Oil Midwest Lightning Sprints on Facebook. Lucas Oil POWRi Midwest Lightning Sprints would like to thank Rod End Supply and Oskvig Accounting for their continued support and are currently working on the 2022 season schedule.
Follow along for more information on POWRi and items such as race recaps, updates, full results, and press releases online at www.powri.com, or on Twitter & Instagram at @POWRi_Racing and Facebook at POWRi. POWRi League rules, contingencies, forms, and payouts can be found under the info tab at the top of the POWRi website.
Photo Credit: Joshua Allee
Back to News