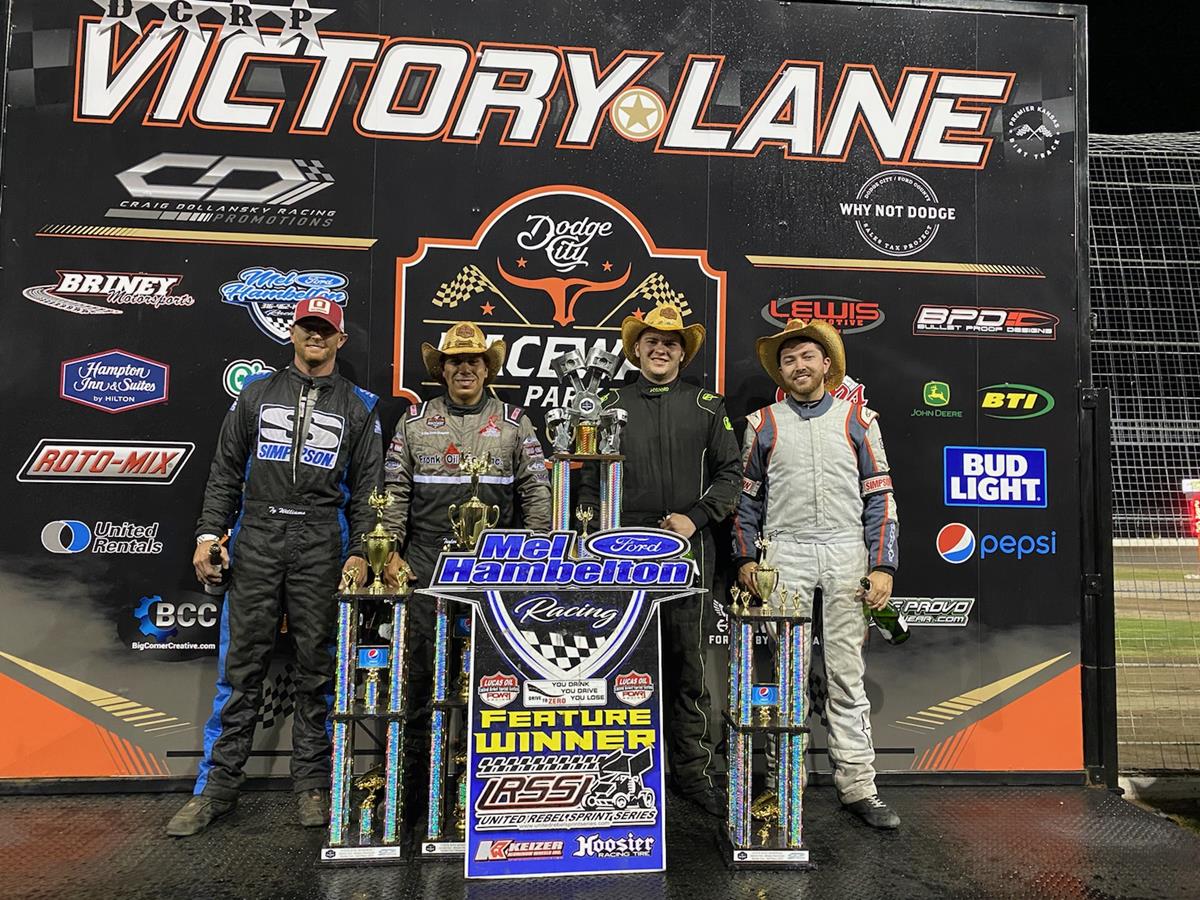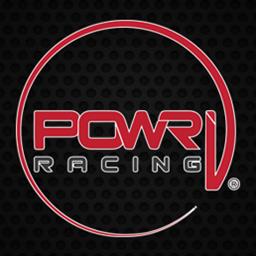 ---
Taylor Velasquez Victorious at Steve King Memorial Finale with United Rebel Sprint Series
DODGE CITY, Kansas (October 9, 2021) – The Drive to Zero POWRi United Rebel Sprint Series Presented by Mel Hambelton Ford Racing took to Dodge City Raceway Park on Saturday for the Steve King Memorial finale. Saturday's event also closed out the 2021 season for United Rebel Sprint Series competitors in the Drive to Zero points rivalry.
Twenty-five drivers signed in for Saturday night's season finale. Two qualifiers determined the 25-lap feature lineup, which saw Taylor Velasquez and Kyler Johnson setting the pace. Velasquez took off with the lead at the drop of the green and never looked back. Koby Walters followed ahead of Kyler Johnson. On lap 2, Johnson slipped back to fifth as Jake Martens and Steven Richardson navigated around. Just one circuit later, Richardson advanced to second while Velasquez continued to gain plenty of cushion room with the race lead in the sum of over two second.
The sixth circuit around saw more maneuvers through the field as Jeremy Huish moved ahead of Johnson to claim fifth. One lap later, Luke Cranston advanced to sixth. Martens moved into third over Walters while Chad Koch took over the seventh running position.
On lap 10, Jeremy Huish saw himself into the fifth position moving Koby Walters back to sixth. Two circuits later, Kyler Johnson regained seventh place from Koch only to give the position one more lap around. Jeremy Huish navigated the surface to move into the top three. A caution flew over the field with nine laps remaining, leaving Velasquez to surrender more than a four-second lead over Richardson.
On the restart, the top seven running competitors mixed things up. Velasquez remained the race leader over Richardson, while Martens advanced to third over Huish. Cranston made a charge into fifth ahead of Walters and Koch. One circuit later, Huish took back over third while Zach Blurton made moves to advance into sixth place. With four laps remaining, Blurton made another charge to move into fifth and then fourth the next time around.
With one lap remaining, Jake Martens regained the fourth position ahead of Blurton. Velasquez went on to win the Steve King Memorial finale by 1.763 seconds over Steven Richardson. Jeremy Huish, Jake Martens, and Zach Blurton completed the top five finishers with the United Rebel Sprint Series.
Kaden Taylor and Steven Richardson topped the charts in qualifier action. Ty Williams was awarded the Keizer Aluminum Wheels hard charger, advancing nine positions to finish tenth.
United Rebel Sprint Series
Dodge City Raceway Park – Dodge City, Kansas
October 9, 2021
Qualifier One (10 laps): 1) Kaden Taylor, 2) Jeremy Huish, 3) Tyler Knight, 4) Luke Cranston, 5) Jake Martens, 6) Kyler Johnson, 7) Jake Greider, 8) Kohl Ricke, 9) Ray Seemann, 10) Lance Davis, 11) Jon Freeman, 12) Max Roseland, 13) Brett Becker
Qualifier Two (10 laps): 1) Steven Richardson, 2) Taylor Velasquez, 3) Zach Blurton, 4) Austyn Gossel, 5) Kris Moore, 6) Koby Walters, 7) Jordan Knight, 8) Chad Koch, 9) Howard Vandyke, 10) Cash Beeson, 11) Fred Holz, 12) Ty Williams
A Feature (25 laps): 1) Taylor Velasquez, 2) Steven Richardson, 3) Jeremy Huish, 4) Jake Martens, 5) Zach Blurton, 6) Luke Cranston, 7) Koby Walters, 8) Chad Koch, 9) Kyler Johnson, 10) Ty Williams, 11) Ray Seemann, 12) Jordan Knight, 13) Kris Moore, 14) Jon Freeman, 15) Tyler Knight, 16) Kohl Ricke, 17) Lance Davis, 18) Jake Greider, 19) Brett Becker, 20) Cash Beeson, 21) Fred Holz, 22) Max Roseland, 23) Howard Vandyke, 24) Kaden Taylor, 25) Austyn Gossel
Back to News