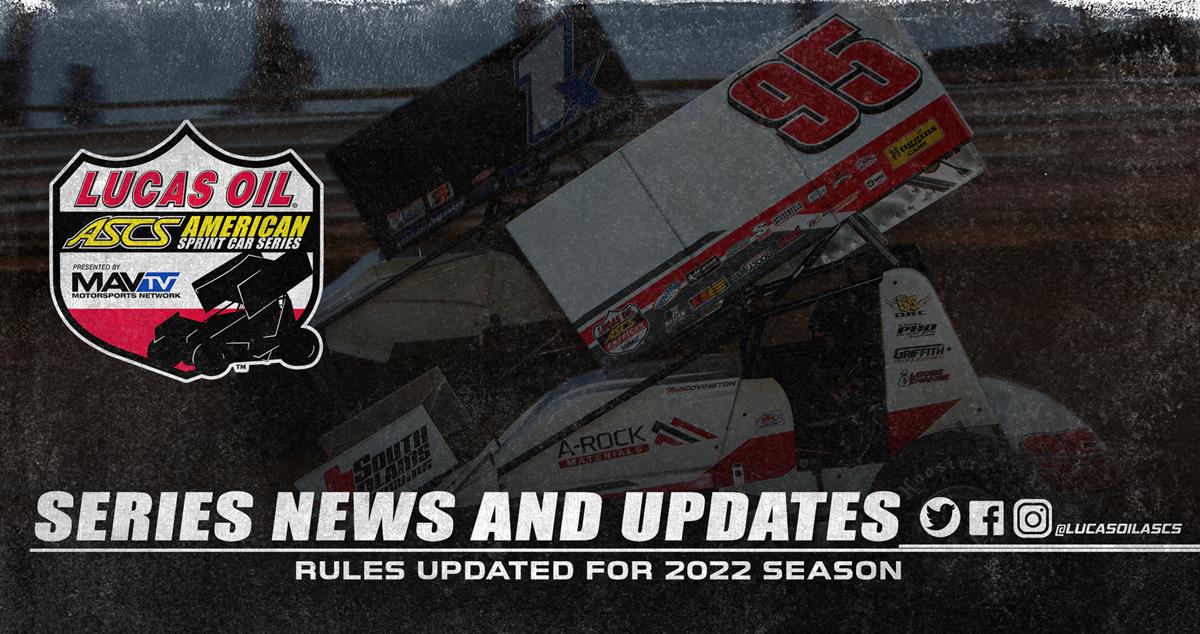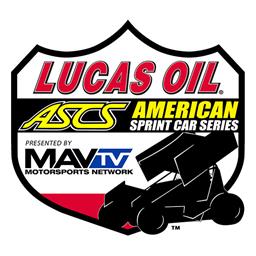 ---
ASCS Rules Updated For 2022 Season
Bryan Hulbert – TULSA, Okla. (November 24, 2021) Gearing up for the 2022 season, the rules that govern the American Sprint Car Series have been posted.
Only changing small parts of the overall rules, the changes include:
Newly announced format for the National Tour with adjusted Qualifying point structure.

Work area time adjusted to 60 seconds.

Final specs regarding the OPTIONAL Aluminum Block.

Cleaner language regarding the ASCS Spec Brodix Cylinder Head, including tech specifications for the Pushrod area of the head.
All changes in the rules are in red. One change to note from an earlier release is the traditional ASCS Passing Points format will be mandatory for ASCS Regional Tour events.
"One thing that has always been part of the ASCS package is only making changes when necessary. As far as the rules in place, the only two real changes is the work area time going to 60-seconds, and we have a specific measurement for the Pushrod area of the Head," explained, Terry Mattox.
Of any possible changes before the start of the 2022 season, Mattox said they are working to test the format more and adjust if necessary. There is also still work on weight placement for teams using the OPTIONAL Aluminum Block. A final decision will be posted soon.
The rules can be found online at https://www.ascsracing.com/downloads/get.aspx?i=672934
Any questions regarding the posted rules, please contact the ASCS Office directly at (918) 838-3777 or email terry@ascsracing.com.
More details on changes for the 2022 season will be released as they are finalized. The full 2022 lineup of events will be released during the final week of November/first week of December.
The 2022 season will mark the 31st year of competition for the American Sprint Car Series. Spearheaded by the Lucas Oil American Sprint Car Series presented by the MAVTV Motorsports Network, the ASCS Nation includes 11 Regional Tours encompassing both wing and non-wing competition.
The American Sprint Car Series is headed by Terry Mattox. Questions about the series can be directed to terry@ascsracing.com or (918) 838-3777. For other news, notes, and information on any of the tours under the ASCS banner, log onto http://www.ascsracing.com, follow on Facebook, Instagram, and Twitter (@LucasOilASCS).
---
Submitted By: Bryan Hulbert
Back to News