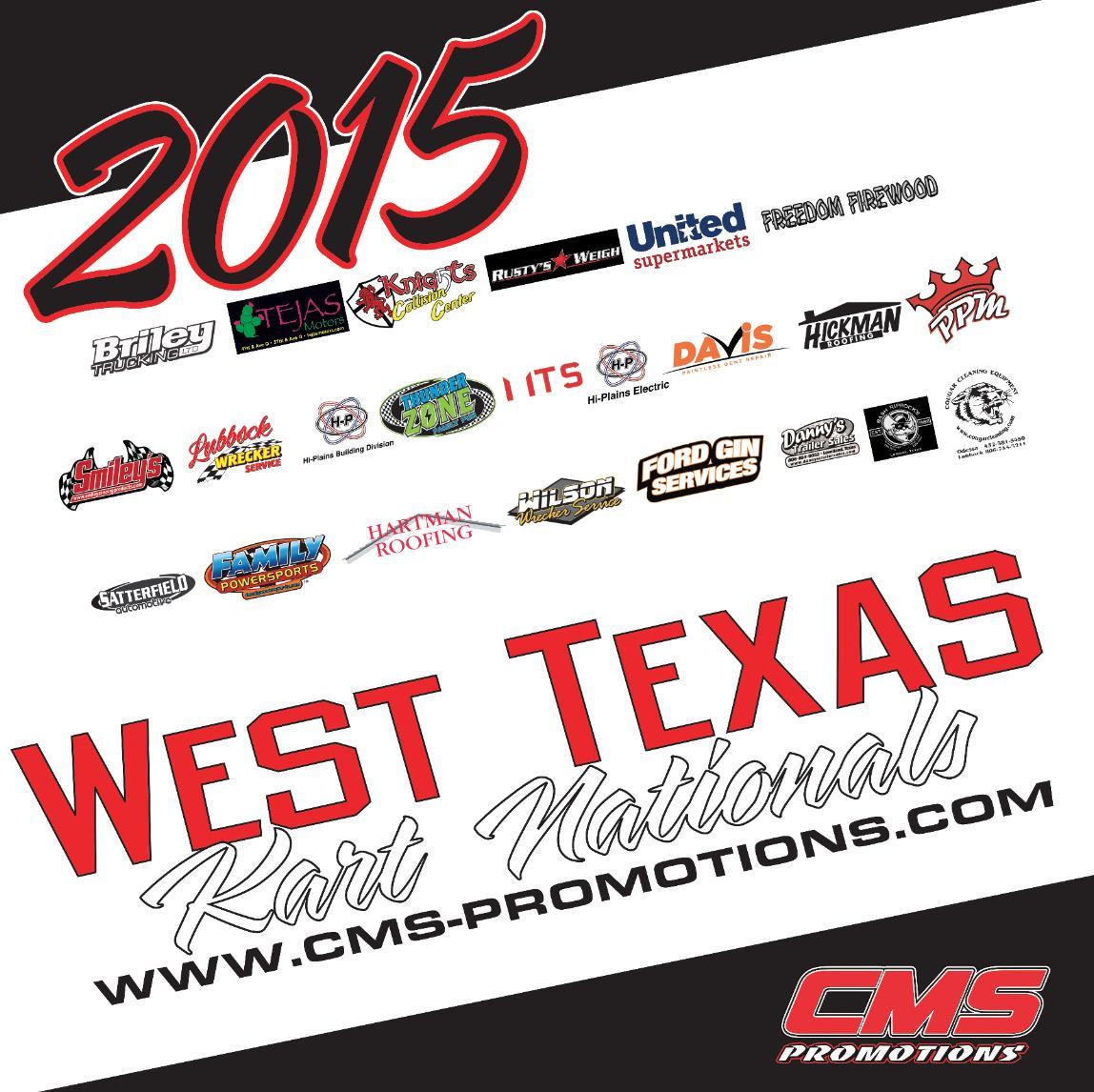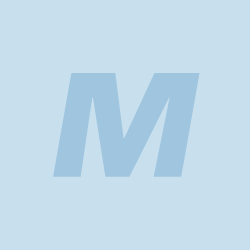 10/28/2015
Mallet Event Center
---
2015 West Texas Kart Nationals Results!
The 2015 West Texas Kart Nationals are in the books! This years event grew in large part to the participants who made the long haul to support this event. "We appreciate all of the drivers, and families who made the trip. We cant put this show on every year without the support of our drivers, families, sponsors, and event personnel. We look forward to continuing to grow this event for many years to come. We have received numerous phone calls, and texts thanking us for putting on such a great show, and always paying the guaranteed purse year after year. We have also had some suggestions about spreading that purse over the field for next years event, and will look into giving the racers what they want to see." Said Crouch
If you didn't make it to this years event, there are numerous videos posted to the CMS Promotions Facebook page. List of results are below.
Young Gun Beginner
1st- PJ Egbert
2nd-Kane Rice
3rd-Kenzlee Denny
JR 1 Heavy
1st-Connor Thomas
2nd-Mackenzie Marquez
3rd-Ethan Langford
JR 1 Pro
1st-Mackenzie Marquez
2nd-Brekton Crouch
3rd-Conner Thomas
JR 2 Heavy
1st-Brett Osborn
2nd-Brenham Crouch
3rd-Sammy McNabb
Jr 2 Pro
1st-Brenham Crouch
2nd-Layken King
3rd-Sammy McNabb
JR Outlaw Caged Heavy
1st-Brady Amos
2nd-Katie Stephenson
3rd-Kaden Denny
** 65 and 57 Disqualified after failing Post Race Tech**
Jr Outlaw Caged Pro
1st-Taylor Myers
2nd-Conner Montgomery
3rd-Jordan Pratt
JR 3 Flat Heavy
1st-Jake Satterfield
2nd-Nick Izzi
3rd-Nate Hammond
JR 3 Flat Pro
1st-Jake Satterfield
2nd-Nate Hammond
3rd-Nick Izzi
Med Flathead Heavy
1st-Kobey Borecky
2nd-Jim Bob Jeffries
3rd-Rodney Kirkland
Med Flathead Pro
1st-Woody Peatt
2nd-Jim Bob Jefferies
3rd-Rodney Kirkland
42 Disqualified for not reporting to tech trailer
RWYB Heavy
1st-Kobey Borecky
2nd-Andrew Neff
3rd- Jim Franklin
RWYB Pro
1st-Kobey Borecky
2nd-Andrew Neff
3rd-Tony Marascola
Stock Animal Heavy
1st-Jake Satterfield
2nd-Conner Montgomery
3rd-Cody Pound
Stock Animal Pro
1st-Jake Satterfield
2nd-Cody Pound
3rd-Conner Montgomery
Stock Animal Gold Pro
1st-Nate Hammond
2nd-Mackenzie Marquez
Adult Caged Clone Heavy
1st-Kobey Borecky
2nd-Kyndall Spear
3rd-Heather Stone
125 Outlaw
1st-Taylor Rose
2nd-Ryan Stone
3rd-Gavin Treadway
Flat Adult Clone Heavy
1st-Paul Crafton
2nd-Kobey Borecky
3rd-Robert Eakin
Flat Adult Clone Pro
1st-Kobey Borecky
2nd-Dustin Grajczyk
3rd-Woody Peatt
250 Outlaw Heavy
1st-Cody Pound
2nd-Collin Montgomery
3rd-Pierce Urbanosky
250 Outlaw Pro
1st-Collin Montgomery
2nd-Cody Pound
3rd-Nick Lent
Open Outlaw Heavy
1st-Jett Hays
2nd-Brad Smith
3rd-Jordan Macias
Open Outlaw Pro
1st-Jacer Hudson
2nd-Jett Hays
3rd-Jordan Macias
---
Submitted By: Leighton Crouch
Back to News