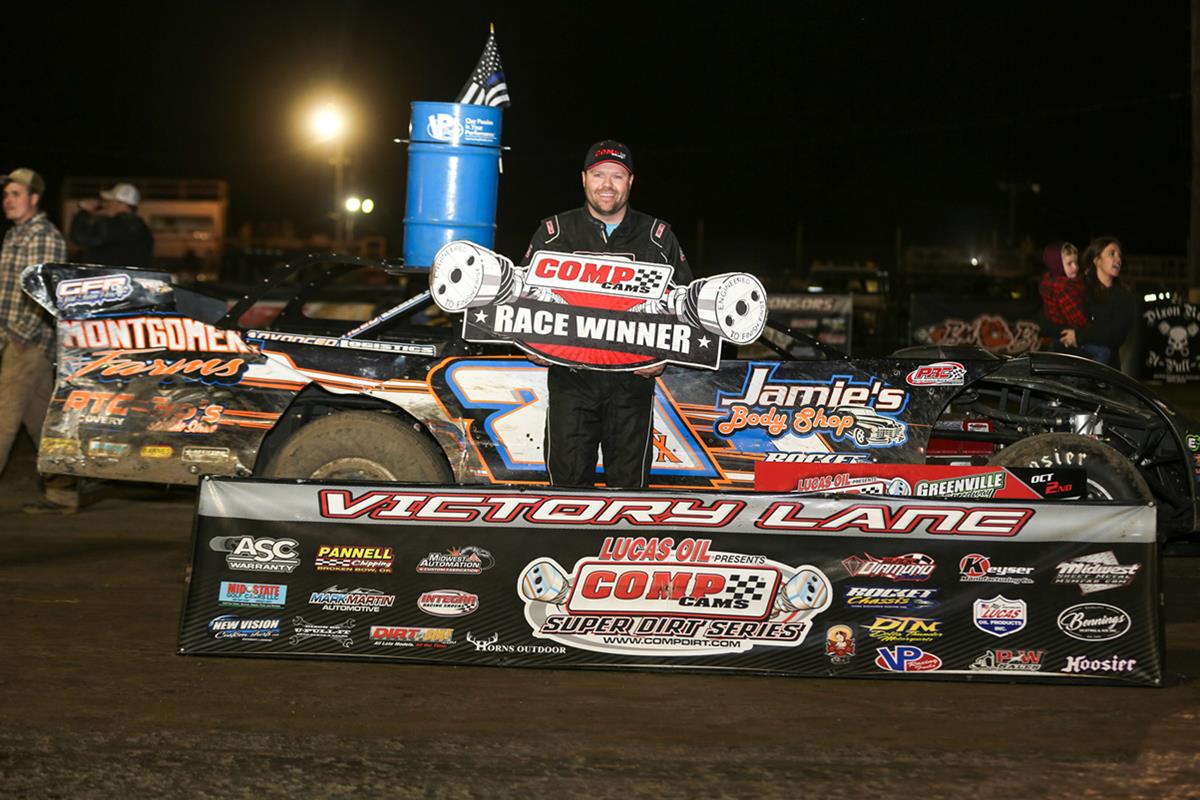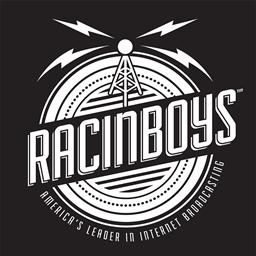 ---
Neil Baggett Bests Opening Night CCSDS Competition at the Gumbo Nationals
By Ben Shelton(Greenville, MS) -- Neil Baggett narrowly escaped near disaster in the closing laps of Friday night's 14th annual Gumbo Nationals opener to pocket the $4,000 winner's check with the COMP Cams Super Dirt Series presented by Lucas Oil.
After leading throughout the 30 lapper Baggett as well as second running, Brian Rickman were collected in a turn-two melee with lapped traffic with just six laps remaining. Baggett and Rickman each spun to miss the tangled lapped cars, and as a result were reinstated to their running positions.
PHOTO CREDIT: Millie Tanner
Holding off a rapidly closing Rickman in the six-lap dash to the checkers, Neil Baggett picked up the $4,000 victory, which marked his first CCSDS triumph of the 2020 campaign.
Rickman, Billy Moyer (started sixth), Drew Armstrong (started ninth) and B.J. Robinson (started eleventh) rounded out the Top-5 finishers.
Weekend action wraps for the CCSDS contingent wraps up on Saturday night at Greenville Speedway (Greenville, Mississippi) with a complete $8,000-to-win / $500-to-start event as the 14th annual Gumbo Nationals draws to a close.
The CCSDS entry fee each night is $100.
Racing action on Saturday night is set for 7:00 p.m. Pit gates open at 2:00 p.m. with racing action starting at 5:00 p.m. Grandstand gates open at 2:00 p.m. on Saturday.
Grandstand admission on Saturday night is $20 with kids $5.
Saturday night pit admission is $40. Kids ages (6-12 years-of-age) are $10 in the pits and children (ages 5 & under) are free. ATVs will be charged $20 for the weekend (racing teams will get one free ATV pass).
There will be a FREE catfish lunch for all drivers and teams on Saturday at noon. Also, all drivers will get a FREE Gumbo Nationals t- shirt at registration!
For more information on the events, please visit www.GreenvilleSpeedway.net .
The tire rule is a Hoosier 1350 on all four corners with an LM 40 right-rear option.
The COMP Cams Super Dirt Series presented by Lucas Oil is sponsored by and would like to thank all of their sponsors including- COMP Cams, Lucas Oil, Pannell Chipping, VP Racing Fuels, Mark Martin Automotive, Keyser Manufacturing, P&W Sales, Allen Manufacturing, Integra Shocks, New Vision Graphics, Rocket Chassis, Midwest Sheet Metal, DirtOnDirt.com, Black Diamond Chassis, Larry Shaw Race Cars, Midwest Automation, Hoosier Race Tires, Bennings Heating & Air, Smiley's Racing Products, Dixon Road U-Pull-It, Bad Boy Mowers, Beach Veterinarian Services, Air Power Consultants, Schoenfeld Headers, Hooker Harness, MI Truck Center, ASC Warranty, Quickcar Racing Products, Taylor Electric, M&M Paint, Horns Outdoors, Mid-State Golf Cars LLC, Delta Thunder Motorsports, Elia's Mexican Grill, Advanced Powder Coating, and MSR Mafia Marketing Services.
For the latest information on the COMP Cams Super Dirt Series presented by Lucas Oil, please visit www.COMPDirt.com .
COMP Cams Super Dirt Series – October 2, 2020
Greenville Speedway (Greenville, Mississippi)
Feature Finish
1)Neil Baggett 2)Brian Rickman 3)Billy Moyer 4)Drew Armstrong 5)B.J. Robinson 6)Timothy Culp 7)Logan Martin 8)Hunter Rasdon 9)Kyle Beard 10)Clay Fisher 11)Eric Cooley 12)Robert Baker 13)Morgan Bagley 14)Derrick Nichols 15)Seth Reed 16)Jon Mitchell 17)Chad Mallett 18)Ross Camponovo 19)Jake Timm 20)Chad Thrash 21)Spencer Hughes 22)Josh Putnam 23)Mike Palasini 24)Rick Rickman
DNS: Colton Horner, Robert Baker, Justin Paxton, Joseph Long, Richard Sanders, Cole Farmer, David Beach, Joseph Gordy, Travis Ashley, Mark Shipman, Jason Michau, Kenny Basco, David Nichols, Logan Showah, Chandler Petty, Chad Mallett
Entries: 36
Mark Martin Automotive Group A Fast Qualifier (and overall): Brian Rickman (14.945 seconds)
Mark Martin Automotive Group B Fast Qualifier: Billy Moyer (15.045 seconds)
Integra Shocks & Springs Heat Race #1 Winner: Brian Rickman
P&W Sales Heat Race #2 Winner: Timothy Culp
VP Racing Fuels Heat Race #3 Winner: Neil Baggett
Midwest Sheet Metal Heat Race #4 Winner: Josh Putnam
Dixon Road U-Pull-It B-Main Winner: Hunter Rasdon
Hoosier Race Tire B-Main #2 Winner: Mike Palasini
New Vision Graphics Pole Sitter: Brian Rickman
COMP Cams Top Performer: Neil Baggett
Contingency Awards
Mark Martin Fast Qualifier Award ($100): Brian Rickman
Midwest Sheet Metal Marked Man Award ($50): Logan Martin
Midwest Sheet Metal Rookie of the Race Award ($50): Spencer Hughes
VP Racing Fuels 5th-Place Award ($50): B.J. Robinson
Black Diamond Chassis 6th-Place Award ($50): Timothy Culp
Bennings Heating & Air 7th-Place Award ($50): Logan Martin
Horns Outdoors 8th-Place Award ($50): Hunter Rasdon
Keyser Manufacturing 9th-Place Award ($50): Kyle Beard
Rocket Chassis 10th-Place Award ($50): Clay Fisher
Mid-State Golf Cars 11th-Place Award ($50): Eric Cooley
ASC Warranty 12th-Place Award ($50): Robert Baker
Midwest Automation 13th-Place Award ($50): Morgan Bagley
P&W Sales 14th-Place Award ($50): Derrick Nichols
Dixon Road U-Pull-It 15th-Place Award ($50): Seth Reed
Delta Thunder Motorsports 16th-Place Award ($50): Jon Mitchell
Integra Shocks 17th-Place Award ($50): Chad Mallett
Elia's Mexican Grill 18th-Place Award ($50): Ross Camponovo
---
Submitted By: Kirk Elliott
Back to News