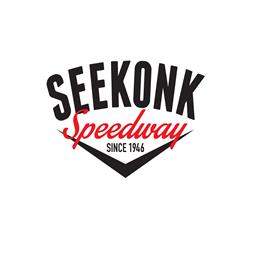 4/10/2017
Seekonk Speedway
---
2017 Late Model Preview
Entering the 2017 NASCAR Whelen All American Series Everett's Auto Parts Late Model season at Seekonk, everyone is trying to figure out the way they will beat two-time champion Dylan Estrella. The North Attleboro, Mass. driver has captured the last two crowns in the division in convincing fashion. In 2015, Estrella did it while driving for Bill Bernard. In 2016, Estrella teamed up with Everett's Auto Parts while driving for Bernard and picked up right where he left off, winning more times than you can count on one hand.
It's going to be a difficult task for anyone that wants to take Estrella off the top, but there are a list of challengers that are going to give it their best shot.
Young driver Austin Blais had a successful seasons last year, finishing inside the top five in the championship standings. Blais captured a few victories in his No. 16 and showed once again that he is on the climb at the Action Track of the East. The former Street Stock winner has come into his own behind the wheel of his No. 16 and will have a brand new paint scheme on board going into this season. 
Seven-time Late Model champion Gerry DeGasparre Jr. is going to be back for another season behind the wheel of his No. 71. DeGasparre Jr. will be looking to return to winning form after a few seasons off the top of the class due to handling issues. The last time DeGasparre Jr. sat at the head table was 2013 and we all know that he is going to be trying to get back there this year. 
Vinny Arrenegado, who comes from Warren, R.I., has been on the rise in the division for the last few years. Arrenegado has visited victory lane in multiple special events, including Saturday night 50 lap races and the annual D.A.V. Fall Classic. If Arrenegado can put together consistent finishes, he could be in position to help the rest of the field challenge Estrella. 
Jake Johnson, the defending Nick's Pit Stop Legend Cars champion, is making a move up to Saturday night's and leading the talented group of Rookie of the Year contenders at the 1/3 mile oval. Johnson was one of the dominant cars in the Legends last season, visiting victory lane and putting together a consistent season that allowed him to pick up the title crown. He is joined in the class by rookie contender and fellow Legends graduate Ryan Kuhn, who won more than a handful of races in the Legends last season. Kuhn makes the move to Saturday night while welcoming Everett's Auto Parts on-board his No. 72 Late Model.
Mike Toner Jr., who has competed in the No. 56 SYRA car for years, is also making the step to the next level this season. Toner visited victory lane multiple times in the SYRA, but decided it was time to make a change and try to get behind the wheel of a stock car for this season. The rookie will be competing with Johnson, Kuhn and others for the Rookie of the Year honors. 
Other names expected to compete this season include Dan and Nick Johnson, Crystal Serydynski, Rey Lovelace and Mike Teague. Returning drivers to Seekonk include former Sports Truck winner and SYRA champion Branden Dion and former Legends competitor Joey Parker.
---
Article Credit: Kyle Souza
Article Media
Back to News