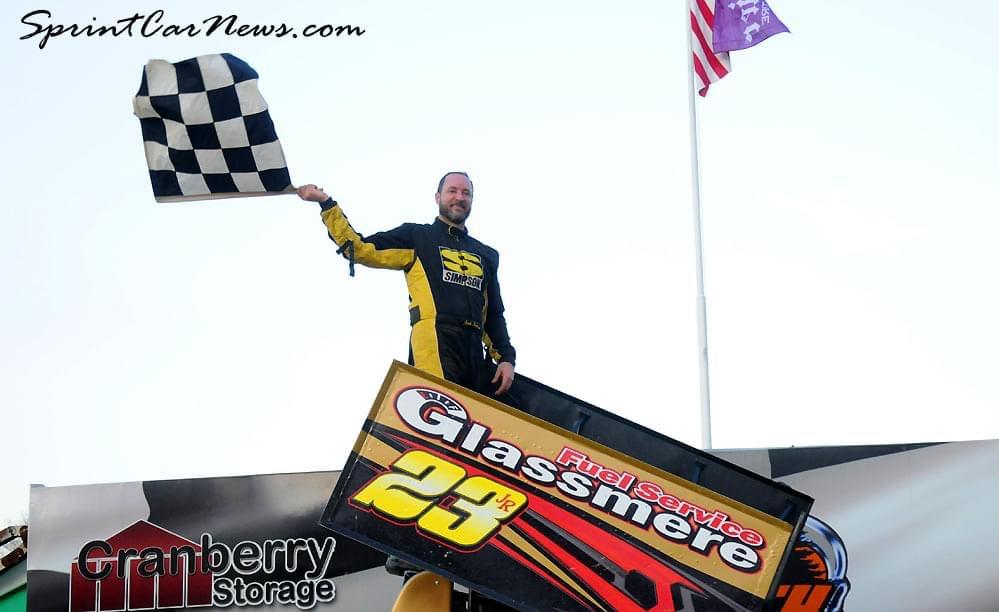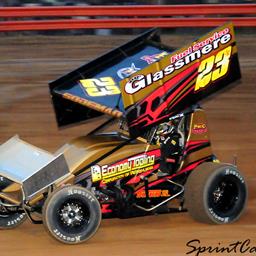 ---
Sodeman Scores Second Sprint Win of Season at Tri-City Raceway Park
Jack Sodeman, Jr. scored his second feature win in the Shawgo Real Estate LLC 410 Sprints to expand upon his point lead in his quest for a second straight championship.
"It feels good to end up in victory lane," said the tired but happy winner 410 Sprint winner. "We gave up a few races when we had front row starting spots. We got up really early today and replaced the rear end. It was just my dad and me," he explained. Sodeman gave props to the track crew for getting the surface prepared. "The track was beautiful, you could run the top or you could run the bottom."
In the Shawgo Real Estate LLC feature, Kyle Colwell and Darin Gallagher led the field to the starting line in turn four. Brandon Matus and Logan McCandless were in the second row, with Chase Matheny and Jack Sodeman, Jr. in the third. Matt Farnham graced row four along with the last Sunday Thunder victor, A.J. Flick. Jeremy Weaver and veteran Bob McMillin were in row five for the 25 lapper.
Gallagher rolled into the lead on the opening lap, followed by Sodeman, who rode the rim to advance. Colwell, Brandon Matus, McCandless, and Flick remained close.
For the first several laps, it was the teacher who was the student, as Sodeman chased his protege, Gallagher. But Sodeman pulled the trigger on the inside of turns three and four to assume command on lap seven. Meanwhile, Flick was on the charge, advancing from eighth to third in the opening ten laps.
Disaster struck the third generation driver on lap 14, when Flick flipped his car in the third corner. During the caution period, Gallagher surrendered his second place starting spot, so that opened up positions in the top five for the restart.
Sodeman powered away and completed the remaining laps without interruption. Farnham came up to second, with Brandon Matus, Brent Matus, and Colwell completing the top five. Positions six through ten went to McMillin, Matheny, Gallagher, Flick, and McCandless.
Back to News