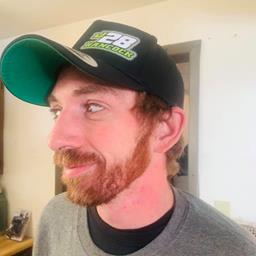 Jeremy Hancock
Peoria, IL
Driver Information
Jeremy Hancock is a UMP driver, and he drives the J28 hornet (4cyl). He also co-owns the H28 car that John Hancock, Jeremy's Dad drives who is also a hornet (4cyl) driver.
Hancock Racing puts on a weekly Saturday show at Peoria Speedway. Jeremy Hancock J28 also visits other tracks such as Spoon River Speedway, Farmer City Raceway, Lincoln Speedway and Jacksonville Speedway.
2020 was our first Feature win at Peoria Speedway ever and had a total of 4 feature wins at Peoria Speedway for 2020 season. Jeremy placed 11th in the Nation and 5th in the North region. Jeremy was very close to Peoria Speedway Hornet track Champ (we lost it by 3 pt).
2021 Season has been a decent start. Jeremy has had 2 feature wins, one at Lincoln Speedway and another at Spoon River Speedway so far. Currently Jeremy is 3rd in the Nation on UMP DIRTcar. He is 6th in the South Region on UMP DIRTcar. And in the North Region UMP DIRTcar he is 3rd in points.
1st feature win hands down. My wife and kids are always their watching no matter if I am last or 1st.
Racing, hunting, hiking, fishing and working on many of my project cars.
Favorites
Track

Peoria, Lincoln & Spoon

Driver

Dale Earnhardt

Food

Food in general

Movie

Days of Thunder

Song

Dukes of hazzard- Upchurch

Sports Team

N/A
Recommendations
Restaurant

Texas Roadhouse

Fast Food

Burger King

Gas Station

Any

Car Manufacturer

Chevy

Beverage

Mountain Dew

Parts Store

Advance Auto or O'reillys

Hotel

Any