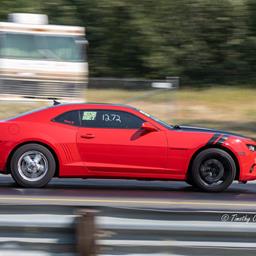 Louie Amundson
Eagle River, AK
Driver Information
I've been racing some form of motorized vehicles since 2001. I started out Ice racing on quads, then moved to motocross on quads for several years. I switched to racing mountain bikes, and triathlons, then back to motocross on 2 wheels. I started drag racing in 2019 and plan on doing so for many years. I hope to race either legends or thunder stock in the future as well.
2001 Alaska Ice racing 4 stroke quad Champion
2007 Anchorage Racing lions Quad Expert 2nd place for the season
2016 Kenai peninsula racing lions State race 450cc Novice 1st place race winner
2019 Alaska Raceway Park Super E/T 2nd place for the season (rookie year)
2019 IHRA Summit SuperSeries Sportsman class Champion for Alaska.
Racing, playing guitar and drums, and soon to be hosting a podcast.
Favorites
Track

Alaska Raceway Park

Food

Pizza

Movie

Back to the future

Song

Metallica - Orion

Sports Team

Kansas City Chiefs
Recommendations
Restaurant

Club Paris

Fast Food

Taco Bell

Car Manufacturer

Chevrolet

Beverage

Beer