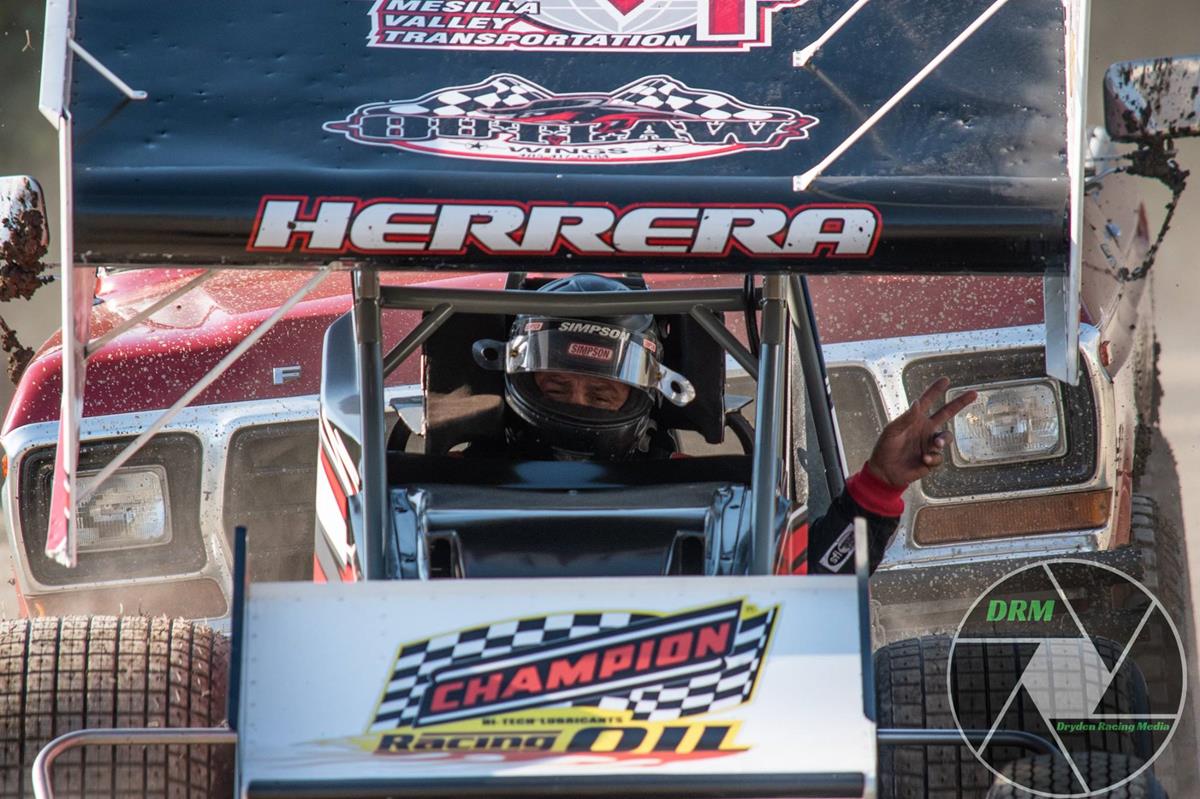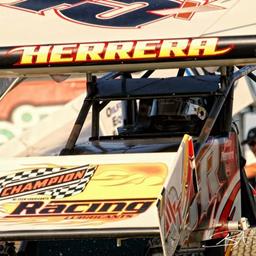 ---
Johnny Herrera Driving For Brey Motorsports This Weekend At Big Sky Speedway
(Image Credit: JD Dryden)
Bryan Hulbert – BILLINGS, Mont. (August 15, 2022) Racing the first time in 2022, New Mexico's Johnny Herrera will head to Billings, Mont., this weekend to take on the ASCS Frontier Region presented by Brodix at Big Sky Speedway for the Harvey Ostermiller Memorial, presented by Briggs Distributing and Kirkness Roofing.
Behind the wheel for Big Sky Speedway owner/promoter Jerry Brey, the last time Herrera made laps at Big Sky Speedway was in 2019, where he placed third behind Jordon Mallett and Harli White.
"I'm excited to get behind the wheel this weekend. I fly out Wednesday to get the car ready and fit my seat, then it's just focusing on getting comfortable in the car," stated Johnny. "I really appreciate Michael Hayashi for helping set this up. This last time I was there, I drove for him, and I believe this weekend he has Tony Bruce, Jr. in the car, so it should be a fun show."
Almost completely revamped since the last time Herrera set foot on Montana soil, the general shape of the track has remained the same, so Johnny is not worried about having to adapt to the track.
"I know they've changed it some, but just like any track, once you get there, you figure out pretty quick what you need to do. The biggest thing I'm focused on is making sure the seat fits right so it's not pressing into me or putting me in an awkward position where I have issues breathing and can't feel what the car is doing."
Friday, August 19, and Saturday, August 20, open at 5:30 P.M. with racing at 7:00 P.M. (MDT). Friday's lineup includes Midwest Mods, Street Stocks, and Sport Compacts. Saturday swaps out the Sport Compacts for IMCA Modifieds. Tickets are $20 per night, $15 for veterans and seniors, and free for kids 60-inches tall and shorter.
Big Sky Speedway is located at 11298 Roundup Rd. in Shepherd, Mont. Information on the track can be found on the track's Facebook page, online at https://www.bigskyspeedway.com, or by calling (406) 998-9336.
The 2020 season marks the 38th year of racing for Johnny Herrera, which includes over 150 victories in various forms of Sprint Car competition. For more information and to keep in touch with the man called "Hollywood," log onto http://www.johnnyherreraracing.com.
---
Submitted By: Bryan Hulbert
Back to News