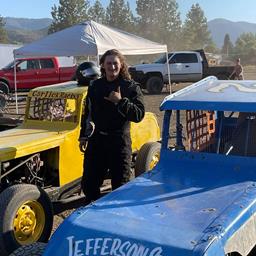 Taylor Buckley
Driver Information
I am a pro stock driver out of Malin, Oregon out to win rookie of the year with the Outlaw Prostock Association in 2021.
First top ten with the Tri-State Pro stock series.(10th) 7/31/21.
The first time my folks watched me race, my first top 10 finish and all the awesome people I've met along the way.
Fishing, Hunting, volunteer fire fighting, golf.
Favorites
Track

Southern Oregon Speedway

Driver

Scott Bloomquist

Event

Dwarf car nationals

Food

Anything my mom cooks

Movie

Field of Dreams

Song

Get Rythm- Johnny Cash

Sports Team

Oregon State Baseball
Recommendations
No recommendation information