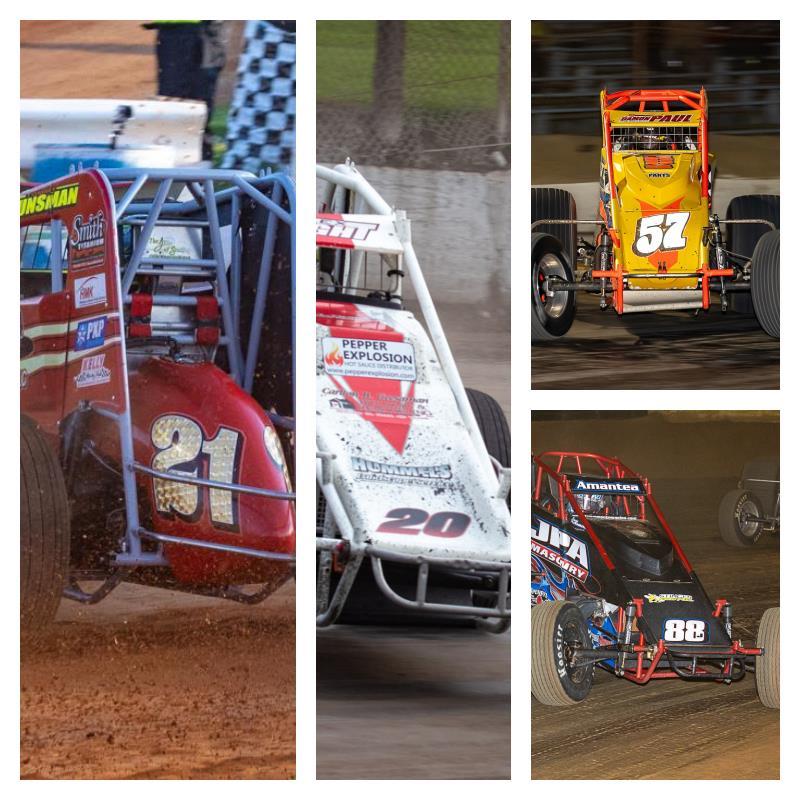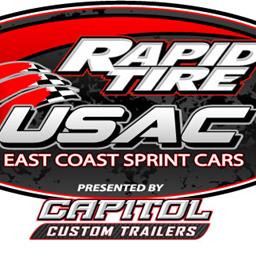 1/2/2022
USAC East Coast Sprint Cars
---
USAC East Coast Well Represented at 2022 Tulsa Shootout
Nick Fillman, USAC East Coast Sprint Car Series
The 2022 Tulsa Shootout in Tulsa, OK saw a record number of entrants with 1,661 entrants across the six divisions of micro sprints that were in competition across the week long event. With names of the massive NASCAR stage like Bell, Busch, Creed, Moffit, to major micro sprint stars like Joe B Miller, Flud, and many many more, drivers from the Rapid Tire Service, USAC East Coast Sprint Car Series, Presented by Capitol Renedage were well represented during the weeks events.
With regular competitors of Colin White, Damon Paul, Joey Amantea, Aidan Borden, Tommy Kunsman, Kyle Spence and series champion Alex Bright, all in action the talent the series has to showcase was in no short supply. Heat race wins, B Main wins, qualifier wins, and a pair of second place efforts in the feature events for series drivers in one of the biggest racing events in the world were more proof of what the series has to offer.
Two drivers, Tommy Kunsman and Alex Bright, were able to lock themselves into all four of the major wing and non wing events, with Bright coming home in a close second in the Stock Non-Wing A main, and Kunsman with the same result in the headlining 55 lap winged outlaw feature event.
While not making it to all four features, Damon Paul, Joey Amantea, Kyle Spence, and Colin White all made it to at least one feature event, with Aidan Borden making it into last chance qualifiers which is no short feat either.
With the amount of growing, and budding talent involved with the series, the 2022 Rapid Tire, USAC East Coast Sprint Car Series, is primed to be our most competitive ever, leaving us all anxious to get things underway at the Bridgeport Motorsports Park in April.
---
Article Credit: Nick Fillman
Submitted By: Nick Fillman
Back to News