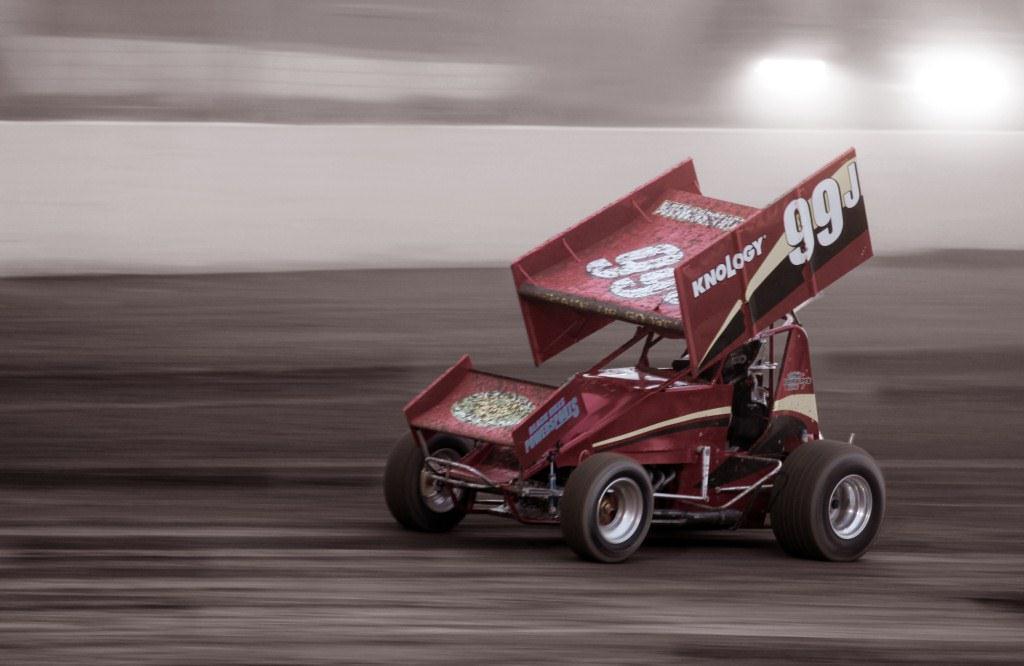 ---
Shake Up Jacob – Another Learning Experience
NEWTON (June 23, 2011) – It was a two day weekend for Jacob and the Ossenfort racing team last weekend. From Rapid City to Brandon, it was a trip across South Dakota.
Friday night's event at Black Hills Speedway marked night one of the teams new approach to the track. If you'll recall last week the team stated that they are headed for a feature win at their hometown track.
The track was a little heavier this weekend, making for a better passing track than it had been earlier in the year, and with Jacob starting in third for his heat, you can bet that passing is what he did. Jacob made his way into second and remained there for the race.
Jacob drew the #8 pill, placing him in eighth for the start of the A-Main event. "The track was good and the car was set up great, I knew it was going to be a good race. I knew we had a chance at that #1 spot." Jacob said. Jacob passed his way into second place and was reeling in first, but he needed just a few more laps to get there. Jacob and his Knology #99J finished the night with a well-deserved second place. "I was trying so hard to gain on him, and I honestly think that if I would have had two more laps, that I could have passed him. I found a line that was definitely working for me. It was a fun race, and I'm excited to get back there to see if we can't get that win," said Jacob.
Sunday placed Jacob and the Ossenfort racing team back in Brandon at Huset's Speedway. The #99J qualified sixth overall, earning him a third place starting position for his heat. "I was passed by three cars and I was really frustrated with my finish in the heat, but I knew what the problem was and I was ready to make the right changes for the main." Jacob said.
Jacob started third in the night's main event. Unfortunately, however, the car was set a little tight and by the time Jacob was able to find the right line, he had moved back to mid pack, running in the twelfth position. "Once I moved up to the cushion my car felt a lot better and I like driving at the top of the track no matter where I'm at, so I was a little more comfortable as well." Jacob and his Knology #99J, Don Ott powered 410 finished the night with an eleventh place. "I'm always really excited to get back behind the wheel of my 410 because it has so much more power and I love Huset's, so I'm determined to make them both work for me. I'm always getting better as the night progresses but I'd like to be perfect from the beginning to the end," said Jacob of Sunday night's events.
Each weekend Jacob and the Ossenfort Racing team seem learn a little more about their cars, about the track, about the competition and about themselves. This weekend you can find Jacob saddling up to learn a little more about the World of Outlaws, at Huset's Speedway. Be sure you get out there to cheer him on as he takes on some of the toughest competition on dirt!
Online
To keep up with Jacob and Ossenfort Racing, check them out online at www.ossenfortracing.com!
For weekly updates on "Shake Up" Jacob Ossenfort, join our mailing list by emailing "Shake Up" to kzcommunications@rocketmail.com.
---
Article Credit: Kaylea Zumbach
Submitted By: Admin Account
Back to News