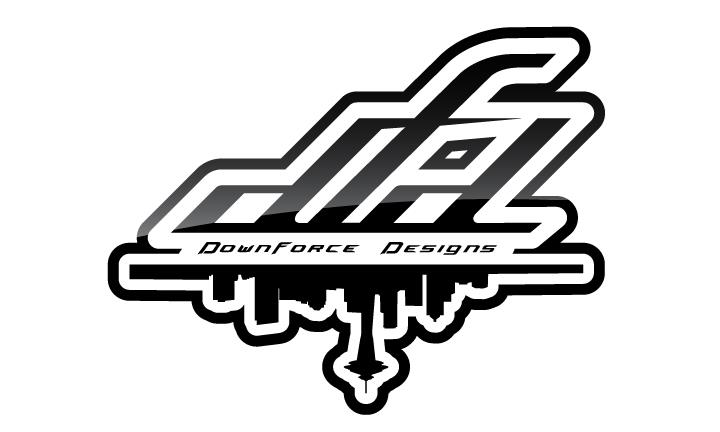 4/9/2015
Inside Line Promotions
---
Downforce Designs Continues Designing and Printing Winning Apparel
Inside Line Promotions – LAKE STEVENS, Wash. (April 9, 2015) – Downforce Designs was thoroughly busy throughout the first quarter of 2015.
The apparel company with a focus on motor sports designed and printed attire for drivers across the country, including one of the winningest racers this year – Aaron Reutzel.
"We've had a great time working with Aaron, who has gotten off to a really strong start to his season, as well as all of our clients," Downforce Designs Founder Austen Wheatley said. "It's always great to partner with winners and we look forward to all of our clients earning numerous trips to Victory Lane this season."
Downforce Designs has also worked with Payton Pierce, Max Stambaugh, Ryan Godown and Stuart Snyder to name a few drivers. The apparel company produced apparel for Evergreen Speedway in Washington as well.
"Downforce Designs is getting more diversified within the racing community," Wheatley said. "We enjoy working with tracks, series, manufacturers and other aspects in racing in addition to drivers."
Now is the time of the year when almost every driver, track and series begins the racing season so for anyone seeking more information about a unique and affordable apparel option, visit http://www.DownforceDesigns.com.
MEDIA LINKS –
Website: http://www.DownforceDesigns.com
Twitter: https://twitter.com/DownforceInc
Facebook: https://www.facebook.com/DownForceDesigns?fref=ts
DOWNFORCE DESIGNS –
Downforce Designs is an apparel company established and operated by sprint car driver Austen Wheatley. For information on apparel options, prices, clientele and more, visit http://www.DownforceDesigns.com.
INSIDE LINE PROMOTIONS –
Inside Line Promotions specializes in affordable public relations and media management for motor sports drivers, teams, sponsors, tracks, series, events, organizations and manufacturers. ILP Founder Shawn Miller leverages professional journalism with new media technologies and social networking to improve your exposure and the return on investment for your sponsors.
To meet the media relations needs of your program by joining Team ILP, contact Shawn at 541-510-3663 or Shawn@InsideLinePromotions.com. For more information on Inside Line Promotions, visit http://www.InsideLinePromotions.com.
---
Article Credit: Inside Line Promotions
Submitted By: Shawn Miller
Back to News