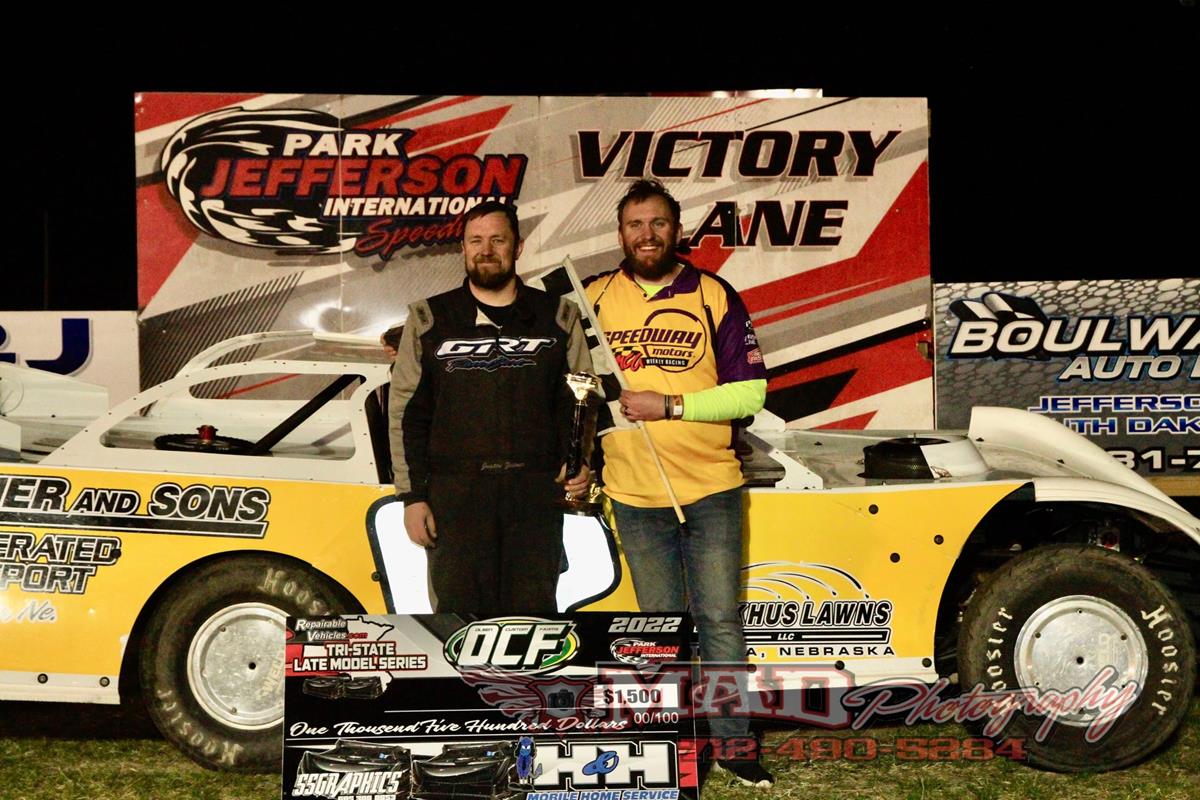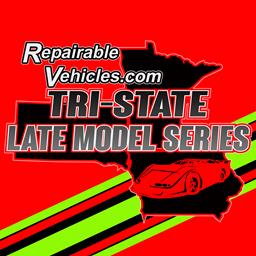 6/9/2022
Tri-State Late Models
---
Park Jefferson next up for TSLM
The RepairableVehicles.com Tri-State Late Models are set to return to Park Jefferson Speedway just North of Sioux City, IA this coming Saturday.
For the 4th time in series history, and the 2nd time this season, the late models will travel to the Siouxland and take on Park Jefferson on June 11th. The series opened competition for the 2022 season on April 23rd at Park Jefferson, and just has he has every time at Park Jefferson with the TSLM (and a series record 14 times in his career) Justin Zeitner ended the night in SS Graphics victory lane after the H & H Mobile Home Feature.
Zeitner started the feature in 4th, but had moved up to 2nd after one lap, and on lap two claimed the race lead that he would not relinquish en route to a 20 lap feature win. Josh Leonard finished in second that night, with Rookie of the year contender Shane DeMey rounding out the podium in his first career late model start.
The April 23rd win was Zeitner's 3rd win at the track with the TSLM series, winning both of the previous visits as well. Those wins came on August 22, 2020 and August 14, 2021 respectively. The current point leader with the series will be one driver trying to knock the "Malvern Missile" off his victory seat. Trevor Anderson of Watertown, SD has been consistent all year with the series, and leads the current points standings by 55 over rookie of the year standings leader DeMey. Brad Vogt sits 3rd in the standings with Chad Olsen and Nate Beyenhof rounding out the top 5.
Fans can purchase tickets online from the track at https://www.myracepass.com/events/399192/tickets/
You can find the Tri-State Late Models online at https://www.tristatelatemodels.com/ or on Facebook at https://www.facebook.com/tristatelatemodels
Information for Park Jefferson Speedway can be found at http://www.parkjeff.com/
---
Article Credit: Austin Lloyd
Back to News