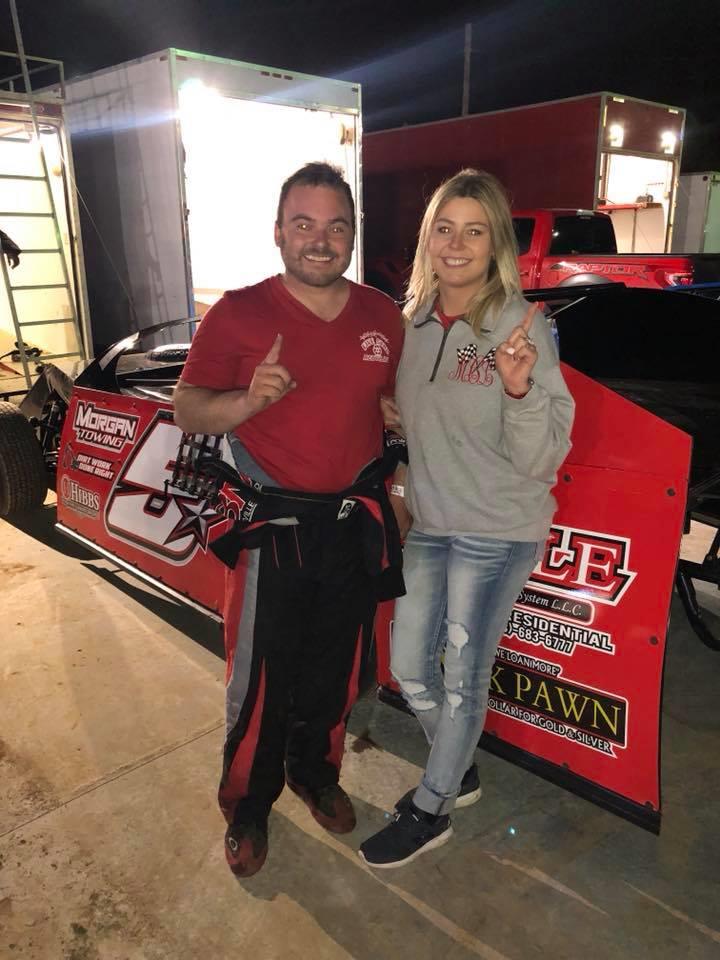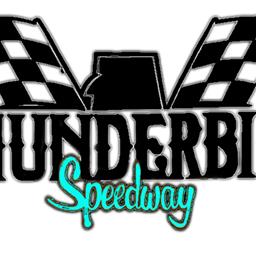 4/23/2018
Thunderbird Speedway
---
Meet Thunderbird Speedway Driver of the Week
Thunderbird Speedway Driver of the Week
Dalton Clay, 5* B-Mod
Age: 27
Years Racing: 23
Hometown: Oktaha, Ok
Owner and Operator of 5 Star Recycling in Wainwright, Ok.
Sponsors: BMS, Larrys Carb, Eagle Landscape, 24K Pawn, Morgan Towing, Dirt Work Done Right, GRT, Jamie Hibbs, Dad, Mom, and Madison.
Dalton Clay started his racing career in a go-kart, at just 4 years old, just feet from the place that he calls home now. The Muskogee fairgrounds has been the blood of the Clays from the mid 1990's, through the reopening of the Muskogee Speedway in 2010, till now as the Father son duo put in hours of dirt work and passion in early 2017 to help rejuvenate the Historic Thunderbird Speedway. Clay would then go on to race 4-wheelers before climbing into the seat of an E-mod at the now dormant Outlaw Motor Speedway. "I ran about every modified class they've come up with". He says.
Dalton credits his racing career to his Dad; "I love the sport, I love working the track, I love watering the track, I love racing, but, that man has a love for it that I could never imagine". "The day my dad quits will probably be the last day of my racing career".
On opening week of the 2018 racing season, the Veteran dirt track driver crawled into the cockpit of his GRT B-Mod at Thunderbird Speedway. He started 3rd row inside in an 8 car heat race.
"When we started that deal, all I wanted to do was just go out there and finish". "I see right off the bat we were going to be bunched up together".
With a stacked line up, Clay found a lane at the bottom of an already three wide battle for the top spot. Out of turn four, and with the crowd on the edge of their seats, Clay would make the pass on lap three and go on to win.
"No one else would take that bottom line, they were to scared, and I just don't care". "We never touched".
That night would click off win number 112 in the A feature. Not counting the numerous wins in go karts and 4 wheelers in his early years. "Over 400 total", Gary Clay said.
Clay talked about his competition this year. "Tate stayed right there", Tate Cole #89 B-Mod, "I have never had to worry about Tate". "I bet we've raced 50-60 races side by side and have never put a tire mark on each other". "This B-mod deal is going to be some of the most competitive racing Ive been in".
Racing at 4 different tracks, Tri-State, Salina, Outlaw, and Thunderbird, Clay has set a goal for the future to expand his track list. "I want to race modified full time one year before I'm done".
Clay has had family and friends helping him since the day he sat in his first kart. "Bob and Dad have been friends for 40 years", (BMS). "Steve cook has been there since day one". With all this support, a new car, a great track to race at, and good competition. Look for the 5* B-Mod to make a run for the points Championship. Your Driver of the Week, Dalton Clay.
---
Article Credit: Jesse Webb
Submitted By: Thunderbird Speedway
Back to News