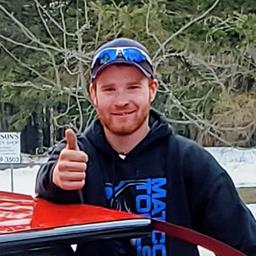 Hunter Anderson
Phillips, WI
Driver Information
People say that once you start racing you are hooked, they weren't lying!! I grew up watching my dad race and build racecars and never really understood the passion he had for it until I started racing a couple years ago. Back in 2017 my dad had decided to buy an old street stock for my younger brother, I made a couple laps around the yard and that was it I knew what I wanted to do with my life.
Throughout high school I was a 3 sport athlete all 4 years and a very hard-core wrestler.
After high school I went into the trades as an Apprentice Lineman and soon I should be getting my journeyman license.
Getting second at the rice lake firecracker special
Racing, Linework, and Wrestling.
Favorites
Track

Deer Creek

Driver

Cal Naughton Jr

Event

Steffes Street Stock Tour

Food

Walleye

Movie

Step Brothers

Sports Team

Factory 43 Motorsports

Speed Shop

Factory 43
Recommendations
Restaurant

Trailside Bar and Grill

Fast Food

Culvers

Gas Station

Quik Trip

Car Manufacturer

Chevrolet

Beverage

Root Beer

Parts Store

Baxter's Speed Shop

Hotel

Americinn