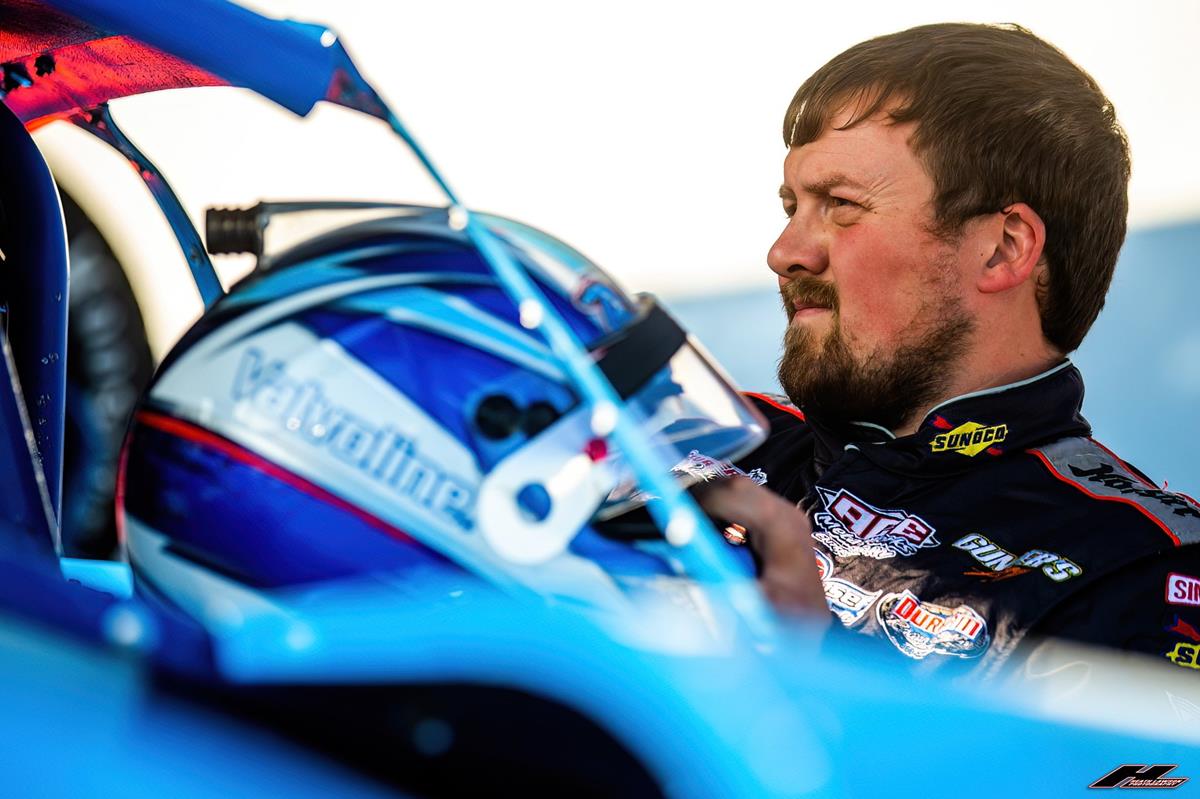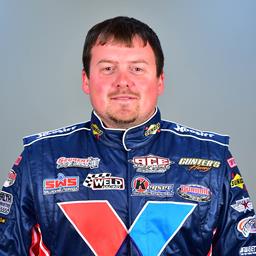 ---
BShep captures $30,000 Freedom 60 at Muskingum County Speedway
SHINNSTON, W.Va. (07/04/22) – Rocket1 Racing and Brandon Sheppard registered their biggest win thus far of the 2022 season on Sunday night (Heath Lawson Photos)
Sheppard piloted the team's Valvoline / Seubert Calf Ranches No. 1 Ace Metal Works / XR1 Rocket Chassis / Durham Racing Engine Super Late Model to the $30,000 victory in the Freedom 60 at Muskingum County Speedway.
The Lucas Oil Late Model Dirt Series (LOLMDS) triumph on Sunday evening followed a $3,000 preliminary win on Saturday night as Rocket1 Racing increased their 2022-win total to eight.
As important as the wins were for the team, perhaps more importantly, Sheppard felt that he finally found the comfortable balance he's been looking for on his familiar No. 1 entry
"I sure hope this weekend turned us around," Sheppard said. "It was really good to have a really good feel underneath me again all weekend long here. We've got a really fast race car and my hopes are high.
"We've been all over the board trying to find some speed," Sheppard continued. "Mark (Richards) and the (Rocket) guys have been really working their tails off. We kind of got back to what we know here and it's really good, so I'm really looking forward to this whole next couple months coming up. I'm feeling really good about everything."
Rocket1 Racing and Brandon Sheppard followed the Lucas Oil Late Model Dirt Series (LOLMDS) to Florence Speedway (Union, Ky.) on Thursday afternoon to kick off the Independence Day weekend with the 36th annual Ralph Latham Memorial.
With the fourth-and-final transfer spot in his heat race pinning him on the eighth row for the $15,000-to-win A-Main, Sheppard marched through the field nine spots in the 50-lapper to register a fifth-place finish. He trailed Josh Rice, Ricky Thornton Jr., Garrett Alberson, and Jason Jameson to the checkers.
In a field of 30 cars on Friday at Portsmouth Raceway Park (Portsmouth, Ohio) for the Independence 50, Brandon clocked in fourth-fastest in his group before placing second in his heat. Improving one spot in the rain-shortened 45-lap feature, Sheppard crossed the line in sixth.
For a round of preliminary features on Saturday at Muskingum County Speedway (Zanesville, Ohio) leading up Sunday's Freedom 60 A-Main, Sheppard's time trial effort placed him on the front row of his prelim. Winning by more than a five-second margin, Brandon cruised to his seventh win of the season in the Rocket 1 Racing No. 1 entry. He earned $3,000.
Starting in second for Sunday's Freedom 60 finale, Brandon stole the lead from Ricky Thornton Jr. on the third circuit and controlled the remainder of the 60-lapper to record his second win in as many nights. He collected $30,000 ahead of Hudson O'Neal, Tyler Erb, Tim McCreadie, and Daulton Wilson.
Sheppard holds a 55-point advantage over Tim McCreadie atop the latest LOLMDS point standings.
Full results from the holiday weekend as well as the latest series standings can be found at www.LucasDirt.com .
LOLMDS action this week will see Rocket1 Racing competing in four races. Action opens with a $10,000-to-win affair at Davenport (Iowa) Speedway on Wednesday before invading Deer Creek Speedway (Spring Valley, Minnesota) on Thursday-Saturday for the 2022 edition of the NAPA Auto Parts Gopher 50. The event includes $5,000-to-win programs on Thursday and Friday followed by a $50,000-to-win mega finale on Saturday.
While the Gopher 50 hasn't been held the past two years, Brandon won the event in 2019.
Back to News