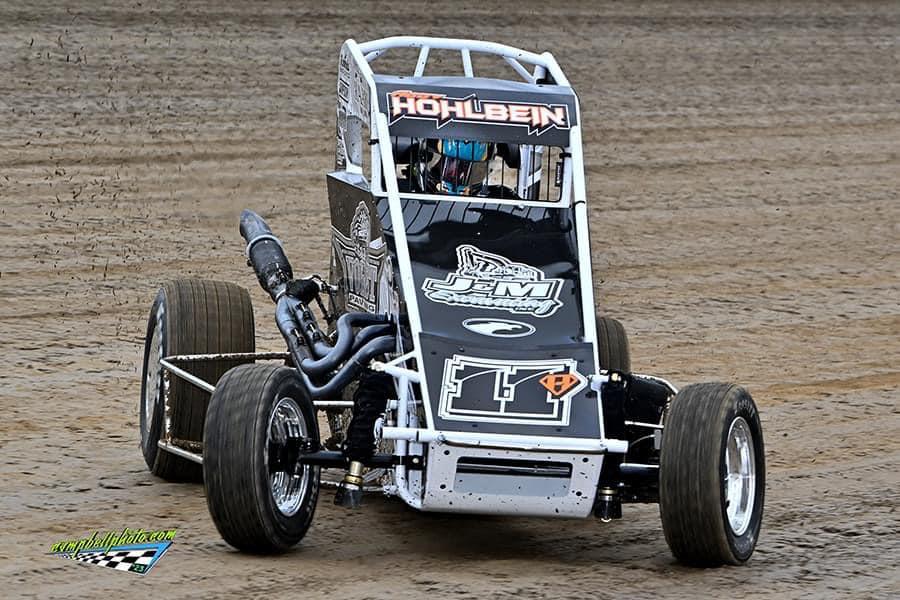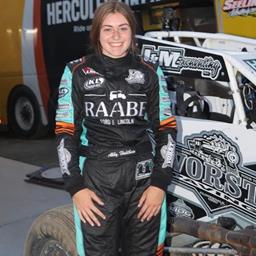 ---
Engine Failure Strikes Abby Hohlbein During Eldora Run
(Image Credit: CampbellPhoto.com)
ROSSBURG, Ohio (May 20, 2023) A roller coaster of a night, as described by Abby Hohlbein on her Facebook page, the Cloverdale, Ohio driver finally got the chance to take on the banks of the Eldora Speedway on Saturday with the USAC Midwest Thunder Midgets.
"It was such a cool experience to finally get the chance to race at Eldora," stated Abby on her Facebook account. "Definitely something I've been looking forward to for many years now."
Taking the win in her Heat Race, that positioned the J&M Excavating No. 11h seventh in the A-Feature lineup. Dropping to ninth on the opening lap, Abby quickly rebounded to her starting spot and held it until the engine expired on Lap 17. Relegating her to a 14th place finish, the early departure was not without reward, as she earned the Eldora Precision Move of the Race.
The next stop on Abby's schedule shows Thursday, May 25, at Circle City Raceway in Indianapolis.
For continued updates, news, and information on Abby Hohlbein, log onto https://www.abbyhracing.com.
---
Submitted By: Bryan Hulbert
Back to News