T.O.P.S. HQ presented by MyRacePass.com is back in 2023!
T.O.P.S. is your headquarters, meeting spot, and take-a-break room. The majority of the space will be a social setting with chairs and small meeting tables exclusively for track and sanction officials, management, staff, and officials.
Location
Located in Meeting Room 131, off the Yellow Hall Lobby (same place as 2022) T.O.P.S. will be open for all three days during show hours.
Floorplan
Schedule
2023 features expanded meeting rooms and a full schedule of events focused on track and sanction operation.
2023 PRI T.O.P.S. HQ Schedule
Registration
A valid show badge will be required. PRI Membership is required to register for the 2023 PRI Show. Memberships start at $40 for an individual. Registration will also be available at the show. PRI Show Registration and PRI Membership can be found at PerformanceRacing.com.
PerformanceRacing.com
BS and Brews Happy Hour
Friday, December 8
4:30 p.m. to 7:30 p.m.
Join fellow track operators and peers for beer, snacks, and a bunch of "big stories" at an even bigger and better "BS and Brews Happy Hour," sponsored by MyRacePass.com, RPM Promoters Workshop, and TVC - Total Venue Concepts, on Friday, December 8, from 4:30 p.m. to 7:30 p.m. Entry is limited to those with a TOPS decal on their badge.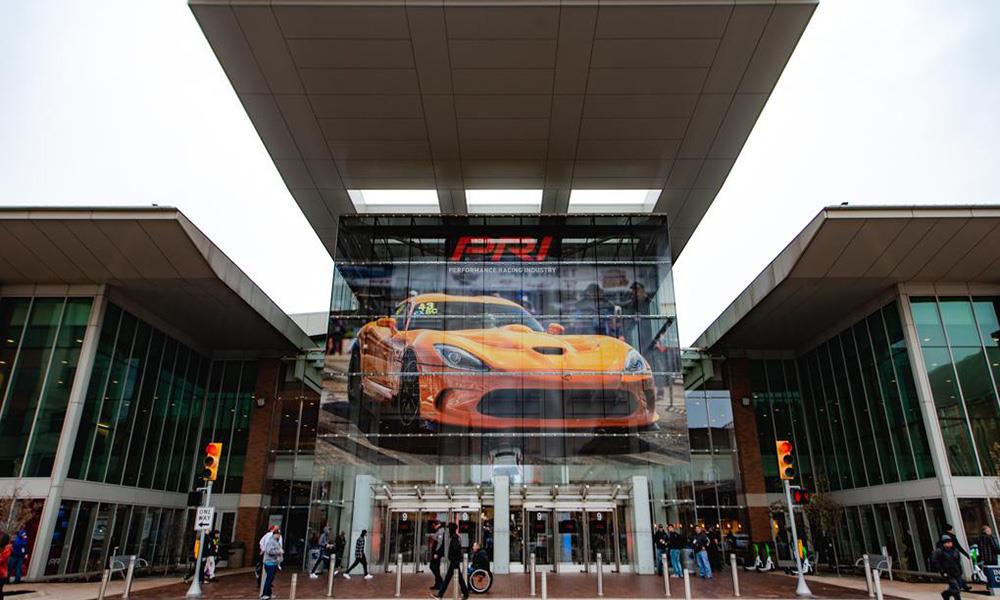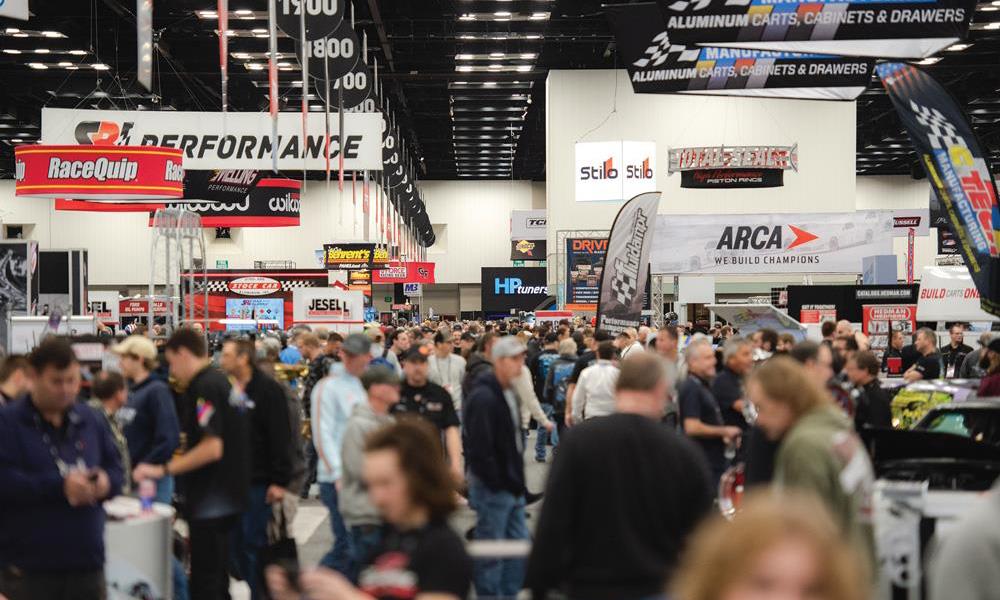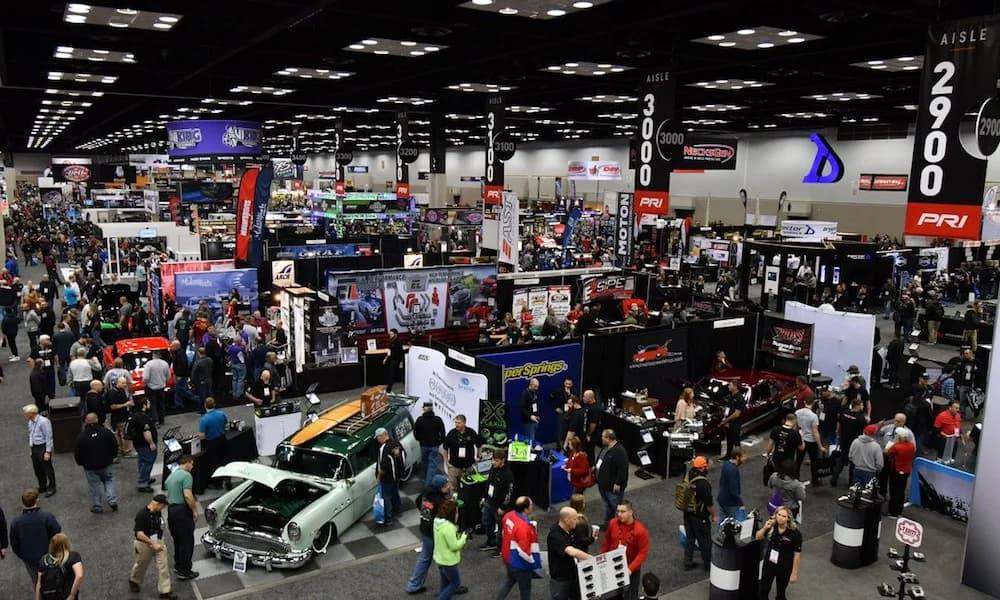 Race track promoters, operators, and sanctioning body leadership will have their own "home" during all three days of the PRI Show, December 7–9, in the T.O.P.S. HQ (track operators, promoters, and sanctions) Headquarters presented by MyRacePass.com. Located in Room 131 in the 7000 hallway of the Indiana Convention Center, this year's space has doubled to allow for more seating including the MyRacePass.com Comfort Zone with couches and overstuffed chairs, along with a larger conference room area that is available for group meetings. Entry is free with a valid show badge with race track or sanction affiliation.
A variety of other new sessions will be at the TOPS HQ for 2023
Road Racing facilities, series, and industry roundtable sessions
Full day Friday of Drag Racing operations hosted by Kurt Johnson including Starting Line Science, Track surface forum, More than Drag Racing discussion, What Events work plus the popular All-Star Panel
Oval paved track roundtable
Pulling groups roundtable
Go-kart racing roundtable
Paved late model groups meeting, hosted by ASA
Off-road racing roundtable and off-road facility forum all Saturday Morning
Sprint Car Racing Council (Private)
Selling race fuel at your track
Updates in technology for ticketing, scoring, and event management
Understanding your Website as a marketing tool
Simplifying your social media hosted by Scott Kosak
Maximizing your return on social media
Expanding social media beyond the online platforms
Promoters panel on fighting back/overcoming negative social media
Master class in uncovering untapped potential marketing your track (must register in advance and be a PRI Business Member)
"Anything Goes" open discussion
Additional Events Leading Up to and During the PRI Show for Track Operators, Promoters, and Sanctions
Race Track Business Conference (RTBC) on Wednesday, December 6, 2023.
NHRA Member Track National Conference on Wednesday and Thursday, December 6 and 7 (visit nhramembertrack.com).
International Council of Motorsport Sciences Annual Congress on Wednesday and Thursday, December 6 and 7, plus an ICMS Race Track Safety Program, which is a hands-on training session open to anyone working in track fire and safety on Friday, December 8. Visit icmsmotorsportsafety.org for more information.
SFI Foundation Motorsports Forum for Sanctioning Body Officials. On Friday, December 8, beginning at 8:00 a.m. in Room 210, will be the This will be a detailed presentation on trends, learnings, and processes in SFI motorsports safety and will be open to all sanctioning body leadership.
SFI Committee Spec Review Meetings will take place on Thursday December 7 and Friday December 8, in ICC Meeting Room 210. Components with an SFI number are reviewed and discussed. Reviews begin at 9 a.m. A complete schedule can be found on the SFI website at sfifoundation.com.
Tips to help you get the most from your visit
First, pay attention to exhibitor press conferences, and announcements, which are a great resource for new and exciting information.

Many sanctions, series, and associations have banquets or hospitality parties during the Show. Check with the organizations you work with for details about their upcoming season-ending events.

Study the floor plan as booths fill the hallways and meeting rooms. Keep hydrated and bring three shoe changes., your feet will thank you at the end of each day.

If staying out of downtown, check the complimentary bus schedule.

Finally, make pri2023.mapyourshow.com your best friend. This online tool compiles all the details you need about the PRI Show in one place. If that resource doesn't answer your questions, stop by one of the PRI Info desks during the Show and pose your questions to one of the helpful Indianapolis locals.