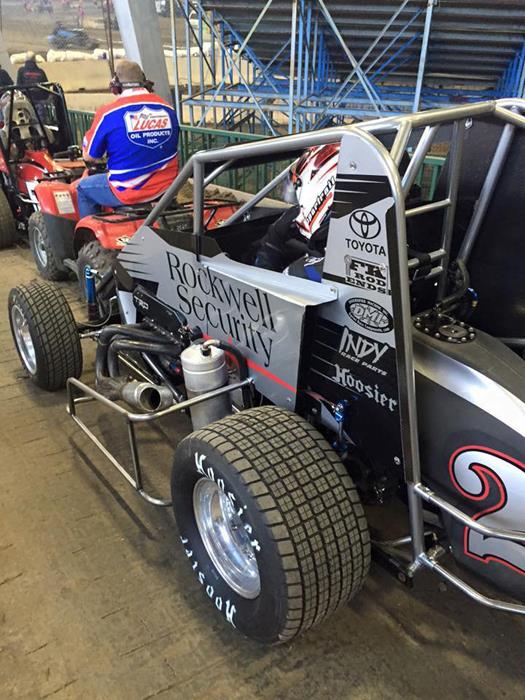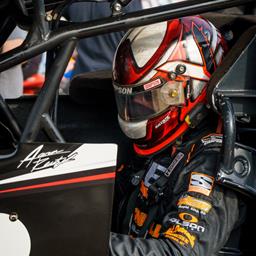 ---
Reutzel has Busy Start to 2016!
Lonnie Wheatley, CLUTE, Texas (February 1, 2016) – Aaron Reutzel broke out of the gates with a flurry of racing activity to kick off the 2016 racing season.
The reigning Lucas Oil ASCS National champion kicked off January by competing in all five rounds of Cocopah Speedway's Winter Heat Sprint Car Showdown near Yuma, AZ, and then made the long trek to Tulsa, OK, to compete in his first Chili Bowl Midget Nationals.
In both cases, Reutzel joined forces with different teams for the first time taking the wheel of Shane Liebig's No. 55 Triple-X for Cocopah's Winter Heat and then jumping in the seat of Jeff Taylor's Rockwell Securities No. 2rs Midget for the Chili Bowl.
"We had great equipment with both of those cars," Reutzel said. "The results weren't what we were looking for, but we had a great time racing with both."
The season opened with five nights of winged 410-ci Sprint Car action near Yuma, AZ, at the Cocopah Speedway where Reutzel picked off his first career 410-ci win last January.
"It was all new stuff that Shane Liebig from Rapid City, SD, put together just for us to run Winter Heat," Reutzel commented. "It was basically a copy of my stuff, so nothing really new to try to learn on the fly."
The expectations were clearly different going into Winter Heat this time than it was the first time around last year.
"There is more pressure involved this time around," Reutzel commented prior to Winter Heat. "Last year, we were just hoping to make the show each night. This year, the expectations are higher."
After engine problems cut the opening night short, Reutzel raced into the final four feature events against a stout field of cars representing the entire nation. A seventh-place run in the Wednesday, January 6, third round of competition was the high-water mark for the five-race series.
"We had speed the entire time, but just had trouble passing," Reutzel explains. "We just couldn't get a good balance in the car to race in dirty air."
"We got through the heat races fine each night, but then we would struggle in the qualifier and that would put us deep in the features," Reutzel wrapped up.
Finishing up Winter Heat on Saturday, January 9, Reutzel was in Tulsa, OK, by Monday morning, January 11, to practice for his first Chili Bowl.
"Jeff Taylor put me in the best equipment that I could have asked for," Reutzel asserts.
But, after a strong practice session on Monday, Lady Luck was nowhere to be found when Thursday's qualifying effort rolled around. The car never would fire and then Reutzel's Saturday feature effort ended when caught up by a flipping car just a couple of laps into the day.
On the Thursday qualifier, "The cable to the fuel pump broke," Reutzel explains. "We were in the last heat and then the First D. We had to figure out what it was and then had to thrash to get it back together, but it broke again."
"It was disappointing that we didn't get to actually run more, but all in all it was still a great week," Reutzel. "We got to hang out with Jeff Taylor and his family and J.J. Yeley and his family, so it was a good experience. Next year we'll try to go back and win the deal, that's how good that car is."
It will be back to business for Aaron Reutzel Racing and company in the coming weeks with the defense of the Lucas Oil ASCS National title after kicking off with some Florida action.
Keep Track: Keep track of Aaron Reutzel's on-track action including schedule and results at http://www.aaronreutzelracing.com/, on Facebook at https://www.facebook.com/pages/Aaron-Reutzel-Racing/117666254913127 or on Twitter at @AaronReutzel. You can also e-mail Aaron at aaronreutzel@yahoo.com.
If you would like Aaron Reutzel Racing press releases e-mailed directly to you, send your e-mail address to Lonnie Wheatley at lonniewheatley@gmail.com.
Penning the recurring series of "The Wheatley Chronicles" articles on www.sprintcarmania.com, Lonnie Wheatley provides media, public relations and more for select tracks, drivers and events. For more information, Wheatley may be contacted at lonniewheatley@gmail.com.
---
Article Credit: Lonnie Wheatley
Article Media
Back to News